Polycarbonate facades
Polycarbonate panels are transparent polycarbonate elements meeting the highest requirements and provide many possibilities of application.
Polycarbonate panels are produced in several thicknesses: 40, 50 and 60mm, in transparent, translucent , brown (smoky) colours. For larger quantities, they can be ordered in any colour. For 50mm and 60mm thick panels, an aluminium profile system with an integrated thermal break that minimizes heat loss – so-called "warm" profiles – has been developed.
All panels are covered with UV filters on the external surface.
The panels are designed for making external and internal (wall or roof) barriers. In the case of roof slopes, a slope of at least 15% is required in relation to the horizontal line.
Polycarbonate panels are often used as external façades of warehouse buildings, production buildings and even public utility facilities. They are very well suited for such use, because the material has no length restrictions. The only restriction is the maximum length of an element during transport.
Advantages of polycarbonate panels
A huge advantage of polycarbonate panels is the simplicity of their installation.
The comfort of use is also vital (easy maintenance) as well as no thermal bridges at panel joints.
In walls of polycarbonate panels, hopper windows can be fitted without additional supporting structures.
Types of ALUCO PANEL façades
AP40 (cold system), U = 1.10 – 1.20 W/m2xK
AP50 THERM (warm system), U = 0.80 – 0.89 W/m2xK
AP60 THERM (warm system), U = 0.70 – 0.77 W/m2xK
Important! All polycarbonate panels can be filled with AEROGEL LUMIRA, which additionally improves thermal insulation and gives a perfect effect of light dispersion.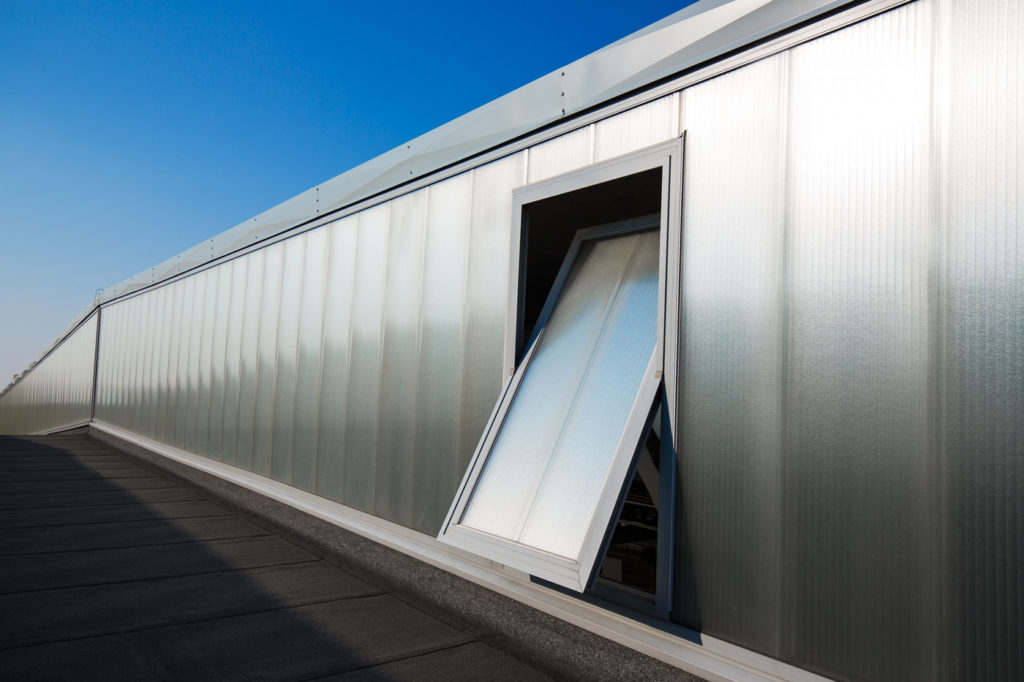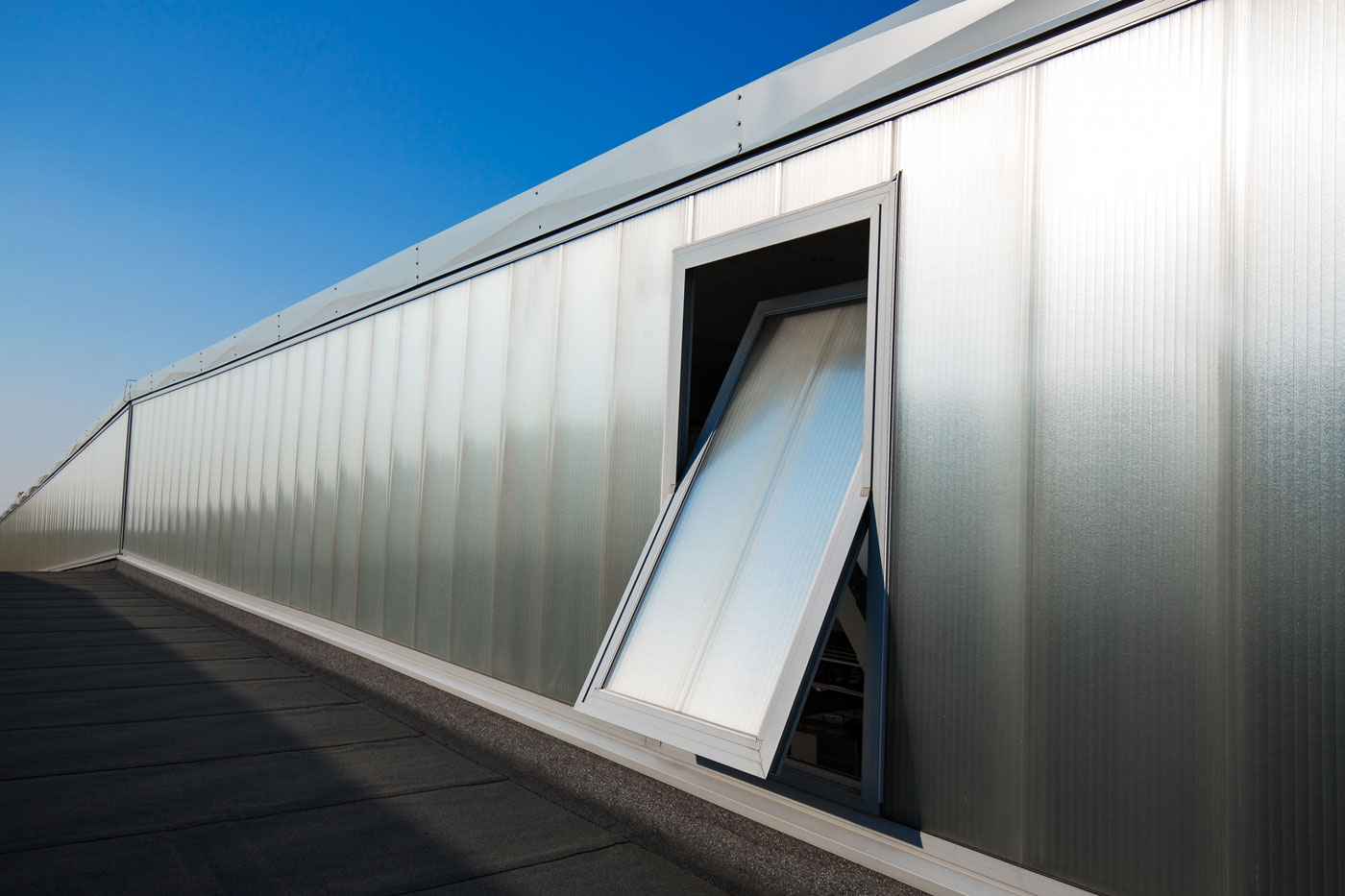 Example of ALUCO PANEL façade with ventilation windows.
ALUCO PANEL transoms are excellent materials for thermo-modernisation of buildings.
Before and after the installation of ALUCO PANEL polycarbonate façade. The picture shows  a CHP plant in Kielce.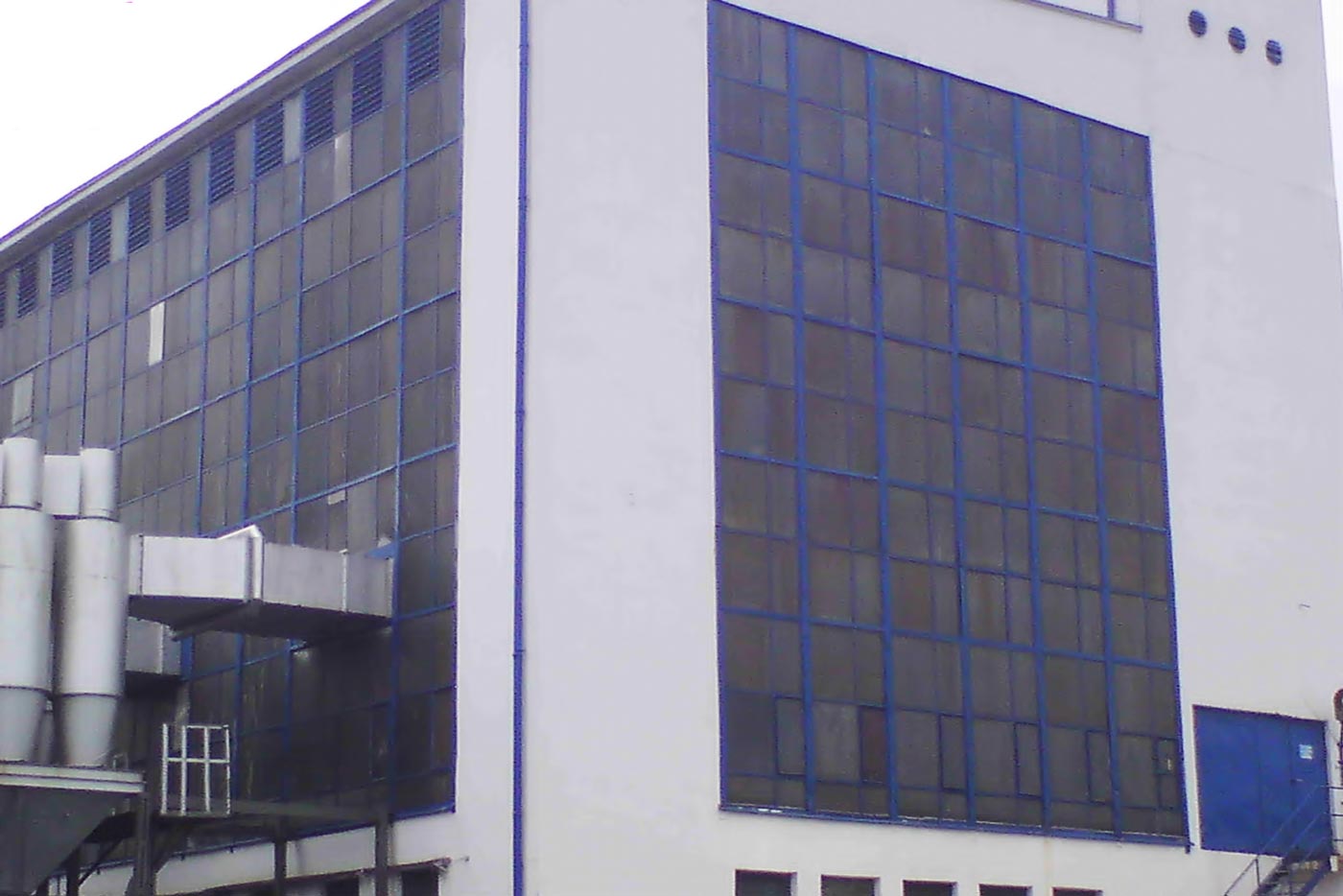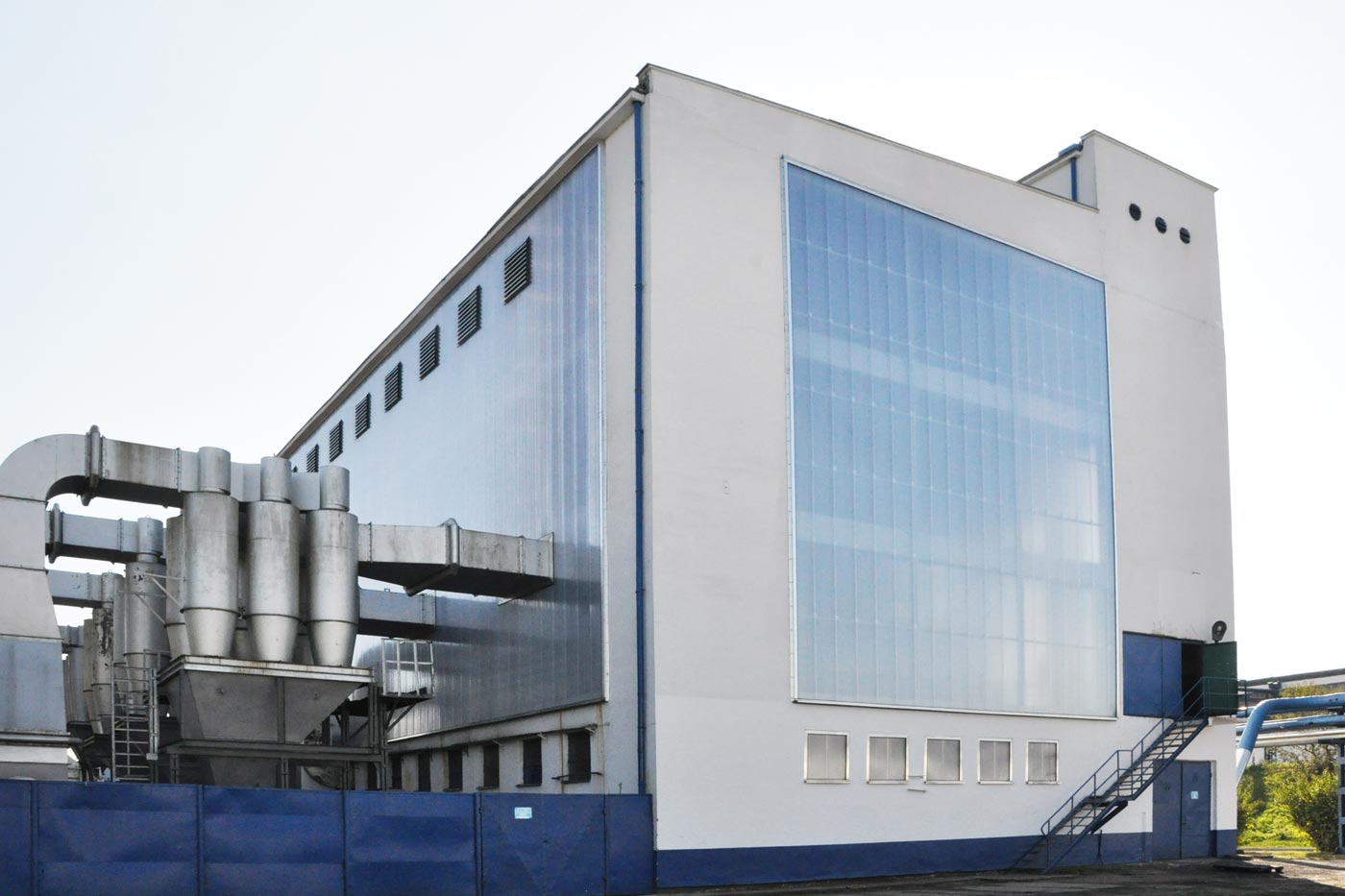 ALUCO PANEL polycarbonate façade