Polycarbonate Facades
Aluco Panel
Polycarbonate facades are an innovative architectural solution that offers numerous advantages over conventional materials. Our company specializes in producing high-quality polycarbonate facades that are resistant to weather conditions, UV radiation, and chemical factors.
ALUCO PANEL polycarbonate facades are exceptionally durable, impact-resistant, and easy to work with and install. Due to these properties, polycarbonate is increasingly being used in the construction industry as a material for exterior and interior space dividers, including facades, roofs, screens, and rainscreen cladding.
Translucent polycarbonate panels are commonly employed as exterior facades for warehouses, production facilities, or public utility buildings. They serve as an excellent choice for such applications since the material does not impose any limitations on its length. The only restriction is the maximum transport length of the component.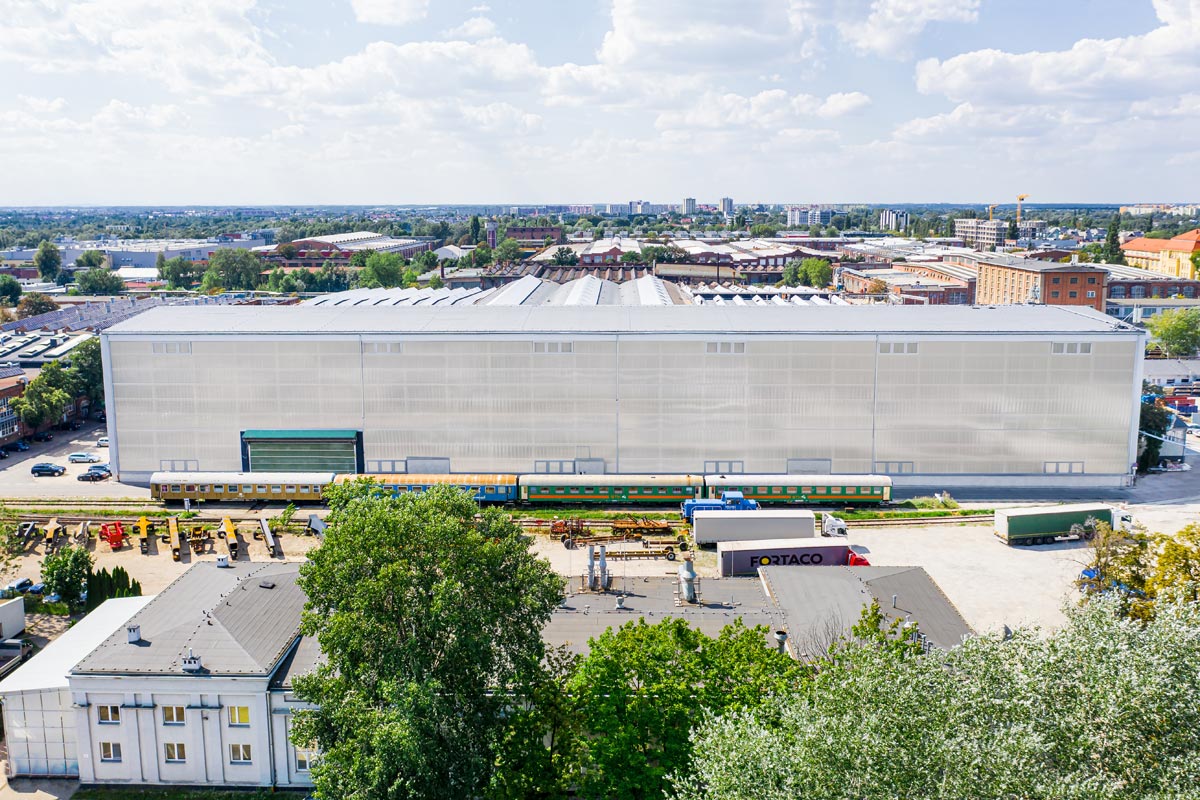 Our offering includes various types of polycarbonate, including single- and multi-layer panels, as well as cellular panels. Each of them possesses distinct properties and applications, which is why we provide advice to our customers on selecting the most suitable material to meet their specific needs.
As a company, we are committed to ensuring the highest quality of the products we offer. Therefore, we exclusively utilize proven technologies and materials. Our customers can rest assured that the polycarbonate facades we sell will meet their expectations in terms of strength, aesthetics, and functionality.
ALUCO PANEL polycarbonate facades are available in several different thickness versions: 40, 50, and 60 mm, offered in transparent, translucent, and brown (smoked) colors.
For larger quantities, custom orders can be placed in any color. Panels with a thickness of 50 and 60 mm come with a dedicated system of aluminum profiles featuring an integrated thermal break to minimize heat losses – known as warm profiles.
All panels are coated with a UV filter on the outside.
For roof planes, the minimum required pitch is 15% relative to the horizontal.
Advantages of polycarbonate panels
Types of ALUCO PANEL facades
Polycarbonate facades
Aluco System offers the following types of Aluco Panel polycarbonate facades:
AP40 ("cold" system), U = 1.10–1.20 W/m2xK
AP50 THERM ("warm" system), U = 0.80–0.89 W/m2xK
AP60 THERM ("warm" system), U = 0.70–0.77 W/m2xK
Lumira Aerogel
All polycarbonate panels can be filled with aerogel, which further improves thermal performance and produces excellent light dispersion.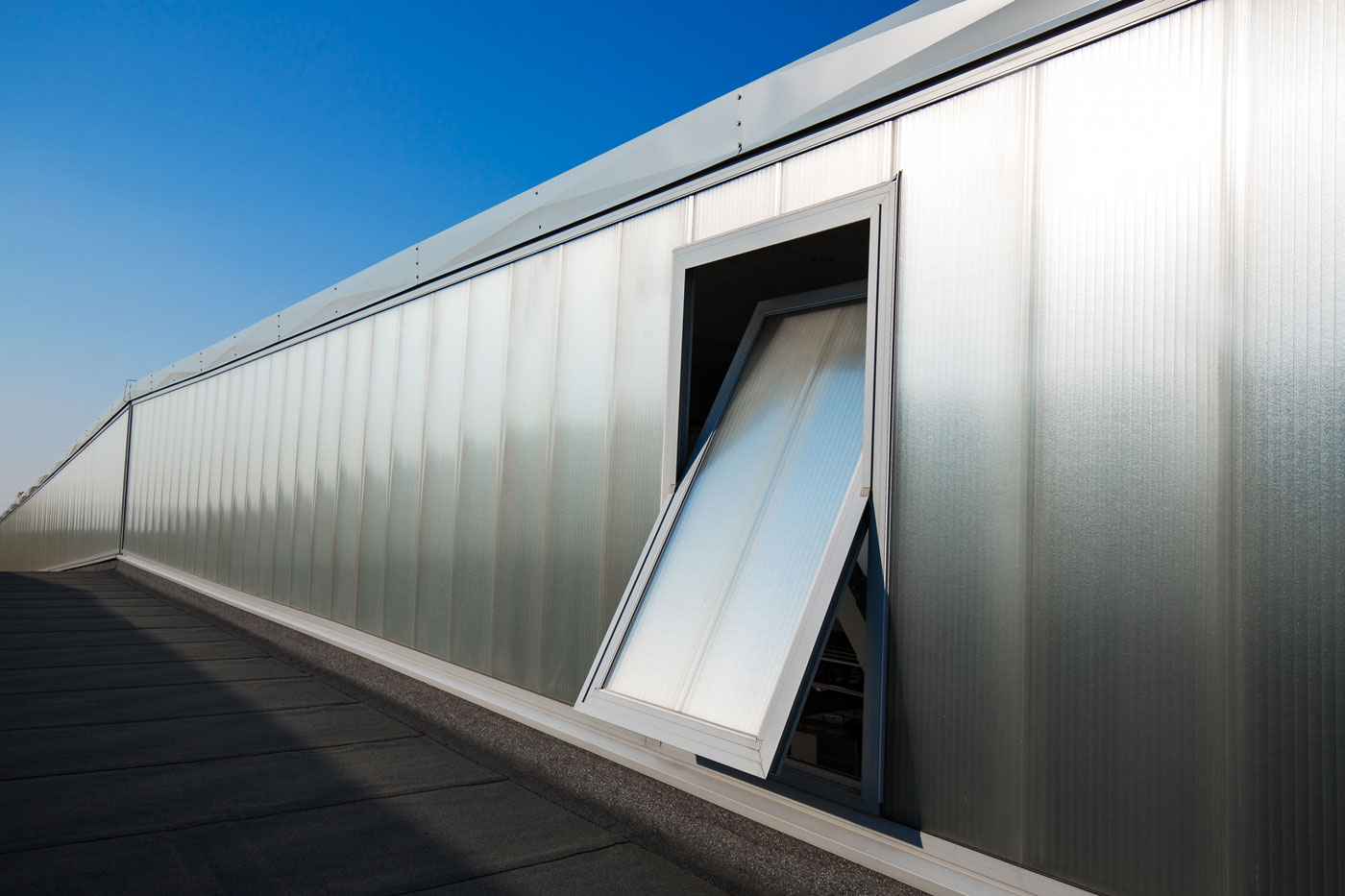 Polycarbonate ALUCO PANEL facade with ventilation windows.
Sample Application
Aluco panel polycarbonate facade
Here is an example of using ALUCO PANEL polycarbonate panels to construct a facade for a large industrial building.
The photos depict the combined heat and power plant building in Kielce before and after the installation of the ALUCO PANEL facade.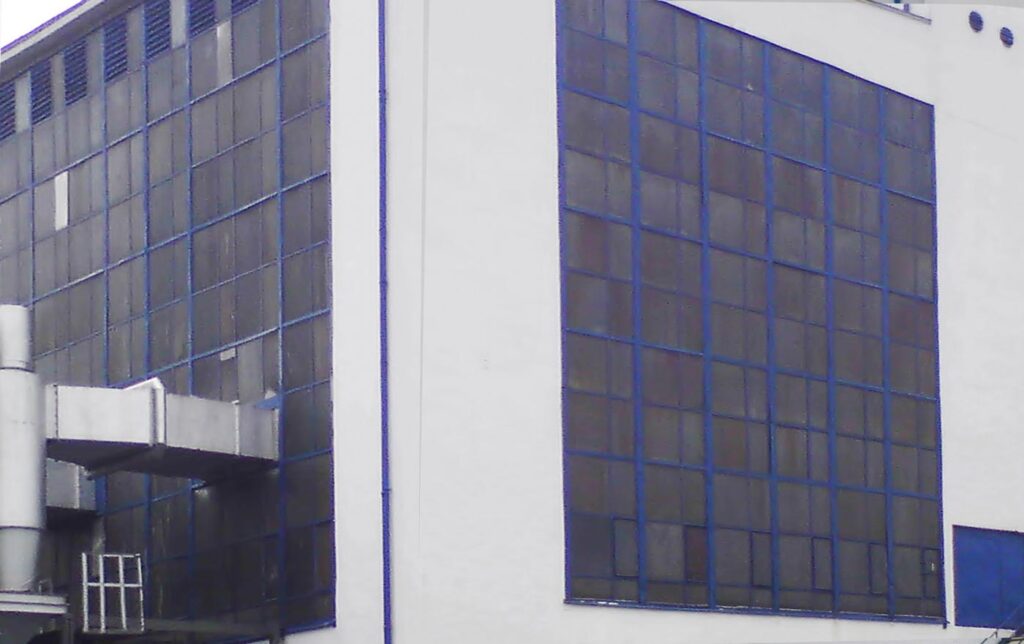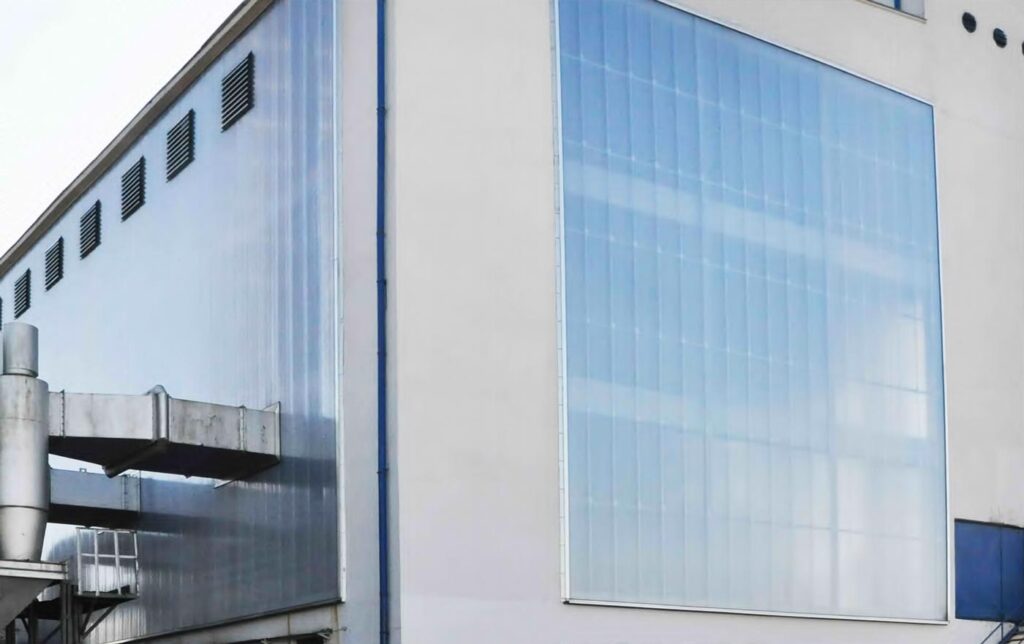 Selected Projects
Aluco Panel
Request a Quote
Contact us if you want to get a precise quote for your project or if you need more information.