Thermal Modernization
Replacement Of Thermal Insulation
Thermal modernization reduces the demand for heat and improves working comfort. It helps save money and has a positive impact on the environment.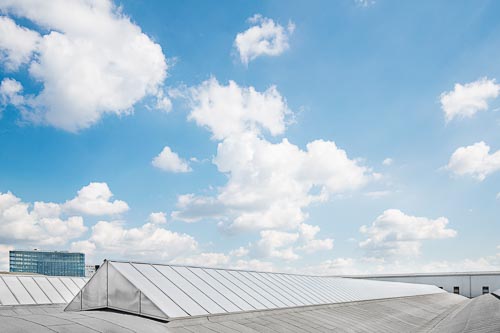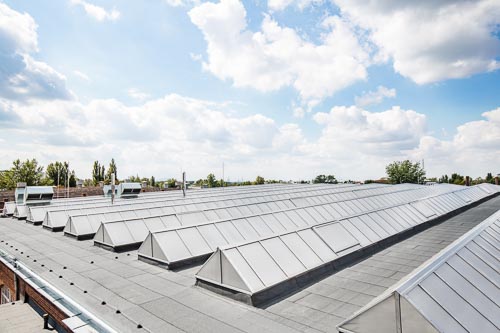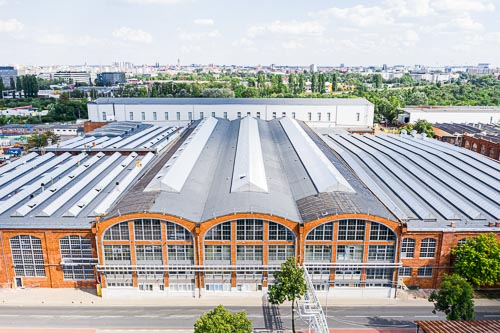 Improvement Of Energy Efficiency
The thermal modernization is the primary measure to implement in order to reduce the energy consumption used for heating and cooling the building.
Most of the energy in the building is consumed for heating and cooling to maintain thermal comfort. Therefore, it is necessary to decrease the energy demand for heating and cooling in order to reduce overall energy consumption.
The first measure to consider is the improvement of the building's envelope. In general, the thermal resistance of partitions can be enhanced by using advanced materials, such as phase-change materials, vacuum insulation panels, and various types of joinery. Shading devices and improved air-tightness can also be effective strategies for reducing heating or cooling costs in buildings.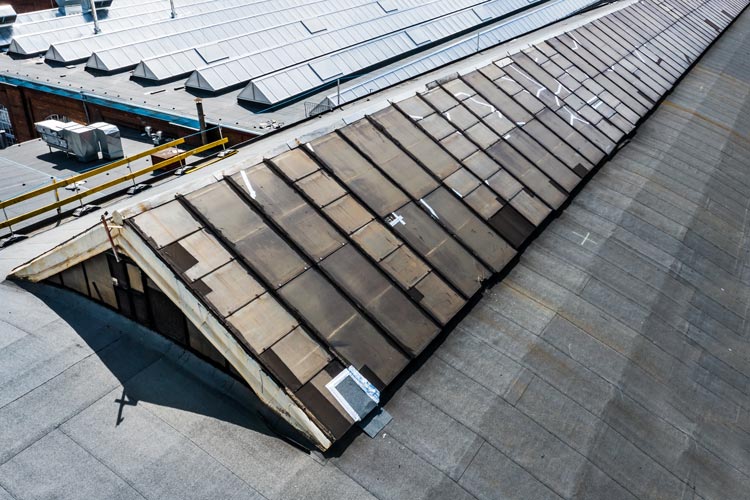 Problem Analysis
No Thermal Insulation
The inadequate insulation and daylighting of buildings affect the majority of workers in Poland, with approximately 70% of industrial buildings facing this problem.
The thermal insulation of the building is virtually non-existent or insufficient, heating systems are obsolete and daylighting is not admitted to the workstations or is inadequate.
Windows are a major factor contributing to heat loss in exterior space dividers. The energy performance of window systems largely depends on the thermal properties of the glazing and frames. The use of shading windows can reduce cooling energy demand in the summer, but it also diminishes visible sunlight transmission by 20%, necessitating artificial lighting. This results in increased electricity consumption and reduced user comfort within the premises.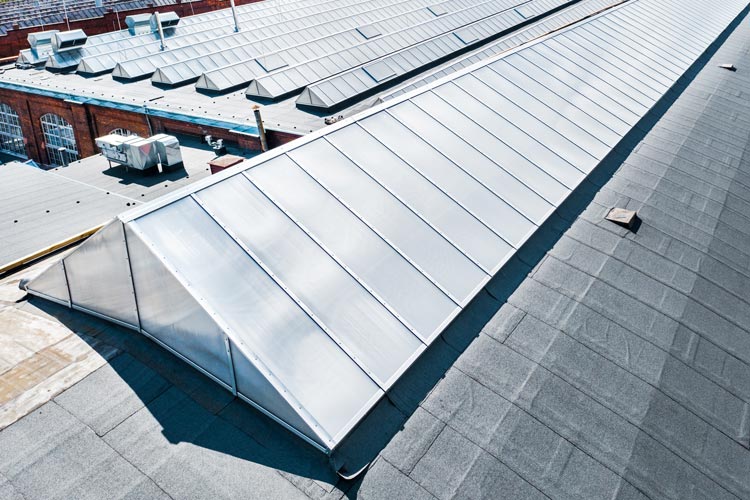 Solution to the Problem
Thermal Modernization
Thermal modernization aims to reduce energy demand through the implementation of thermal insulation in facades, roofs, or joinery. An efficient solution for thermal modernization includes the use of roof skylights, which not only boast a good heat transfer coefficient but also evenly distribute dispersed daylight throughout the buildings.
A well-executed thermal modernization, accompanied by appropriately selected roof skylights, enhances the comfort and productivity of employees. Moreover, it leads to a reduction in absenteeism, and the expenses incurred for improving indoor environmental quality are substantially lower, ranging from approximately 4 to 40 times less than labor costs.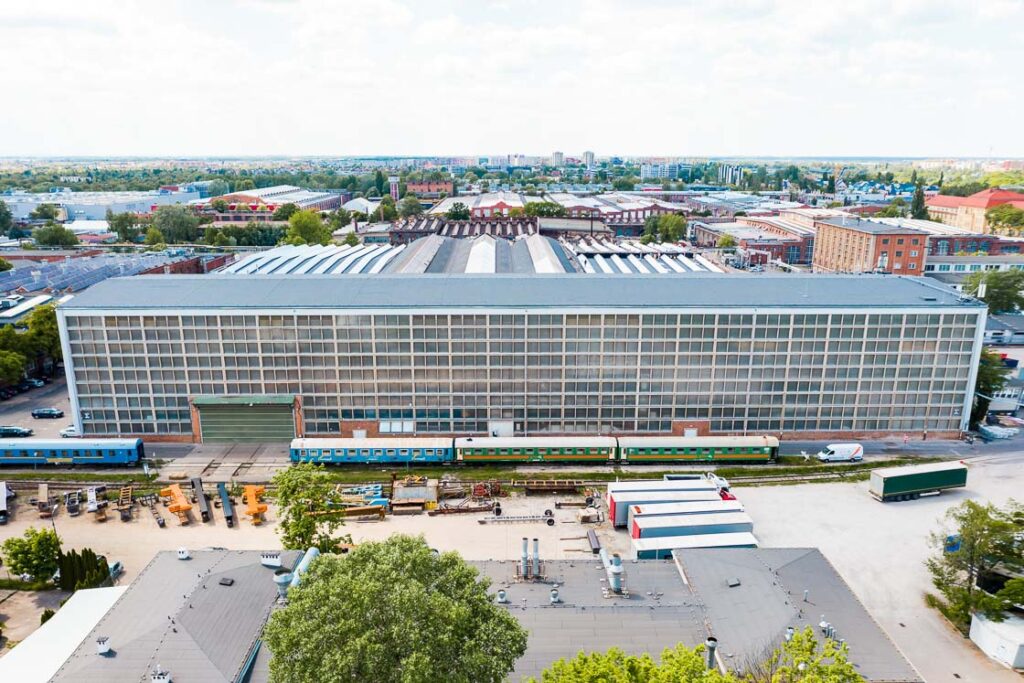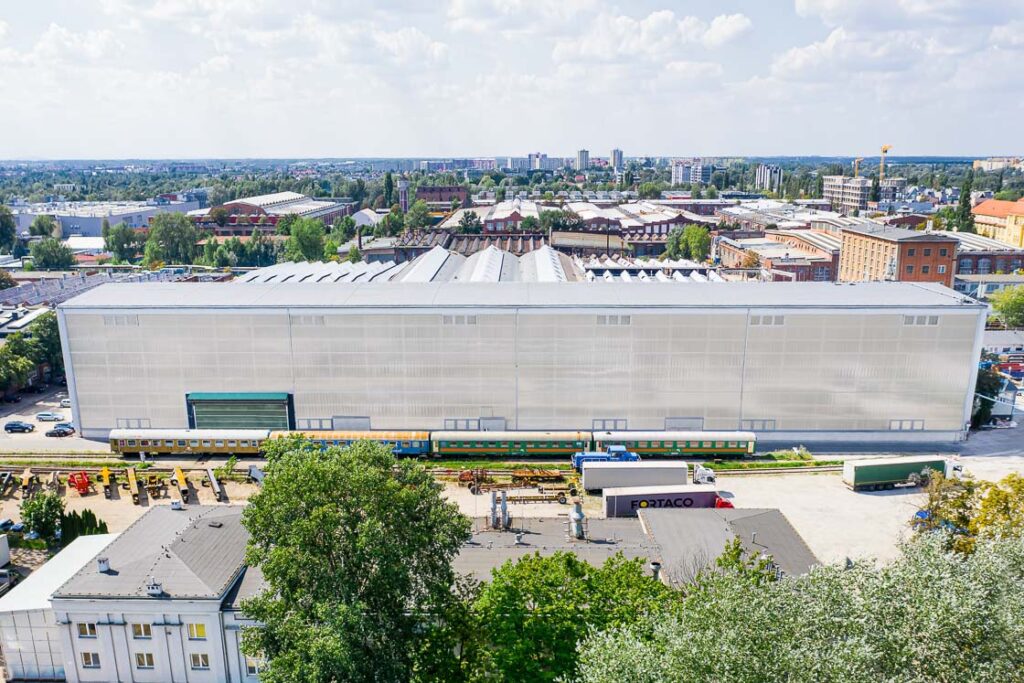 How Can We Help You?
OUR OFFERING
We manufacture and supply roof skylights and facades with high insulation performance, offering light, durable, and cost-effective solutions to enhance your energy efficiency and productivity.
Roof Skylights
Aluco Skylight Therm
We have developed the Aluco Skylight Therm system of roof skylights to achieve maximum thermal performance. Our range includes barrel vault, flat, and roof top skylights.
A roof skylight retrofit using our system significantly enhances the energy balance of the building.
The skylights are constructed with aluminum profiles that feature thermal breaks, effectively eliminating thermal bridges. The filling of the skylight consists of translucent polycarbonate panels, with the option of being filled with aerogel for improved insulation.
Polycarbonate Facades
Aluco Panel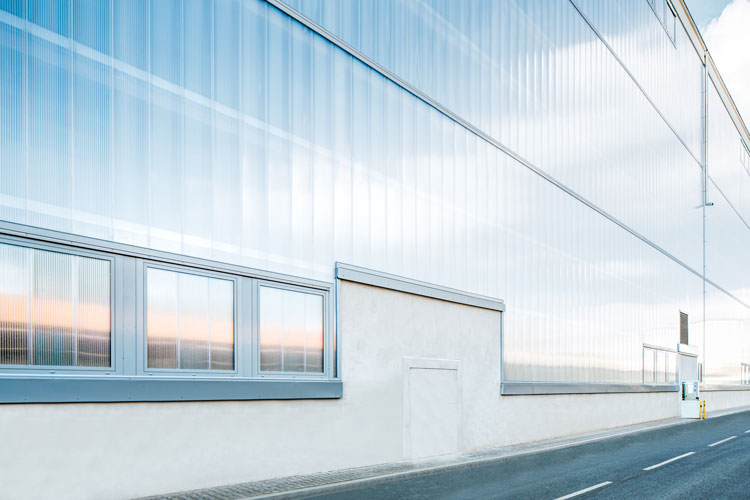 ALUCO PANEL facades are constructed using polycarbonate panels, making them an excellent material for thermal modernizations in industrial buildings.
We offer polycarbonate panels in different thicknesses and colors, all equipped with a UV filter. For enhanced thermal performance, our skylights can be filled with aerogel.
Retrofitting skylights using ALUCO PANEL products is a quick process due to their easy installation. Polycarbonate skylights are low-maintenance and can be customized with additional components, such as ventilation windows.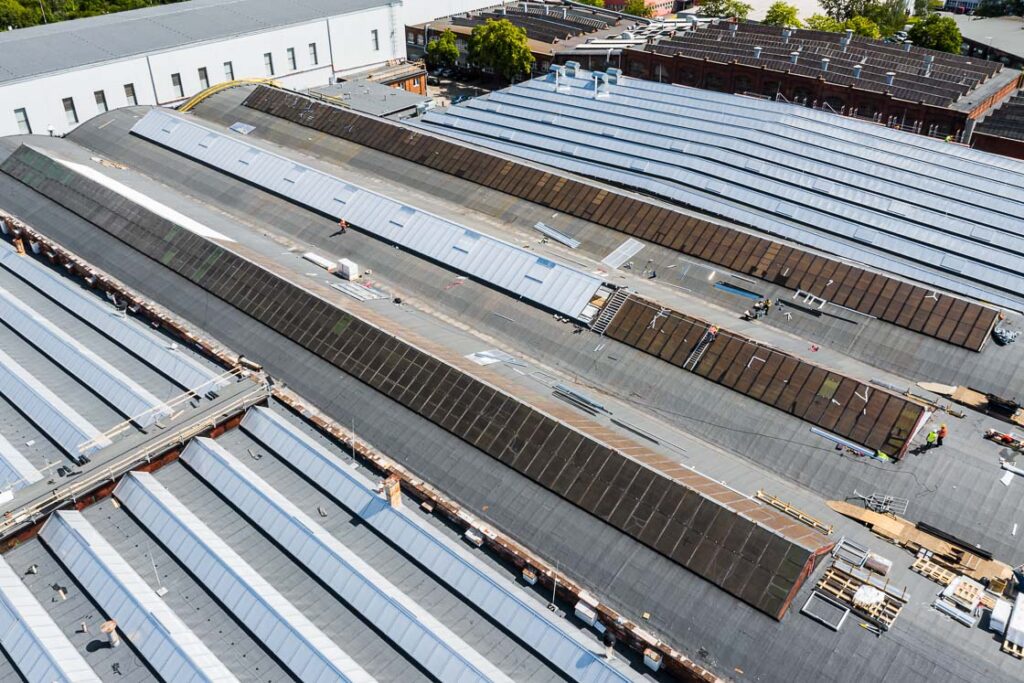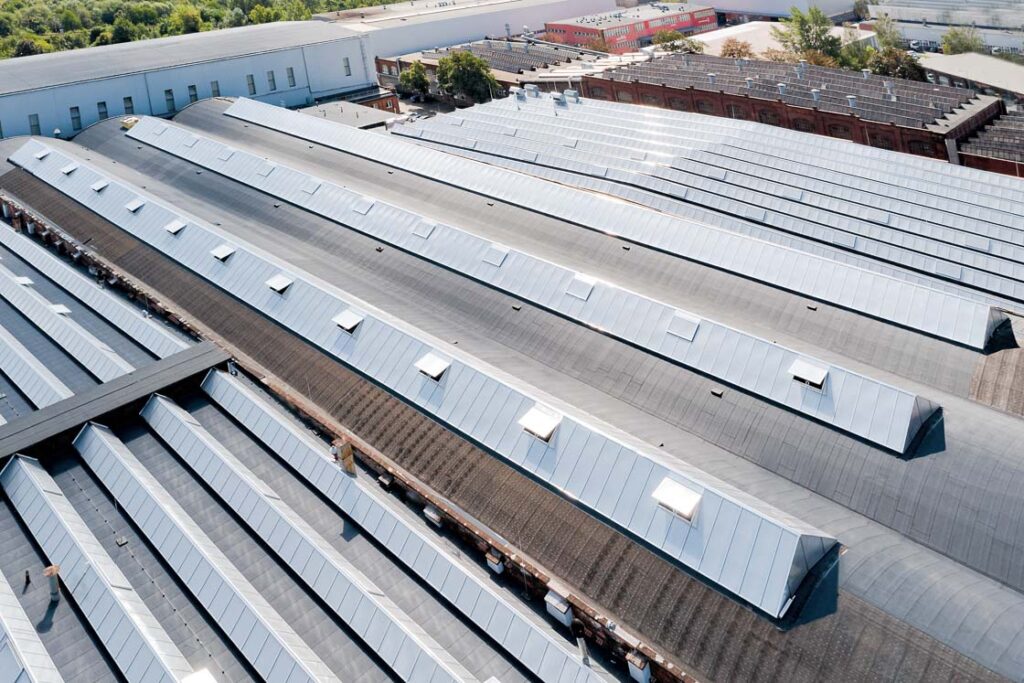 Comprehensive Thermal Modernization
Our Key Advantage
Dismantling the OLD
Installing the NEW
The key advantage of Aluco System's offering and our competitive edge in the thermal modernization of industrial buildings is the comprehensive implementation of the entire project. We efficiently dismantle and remove outdated parts of building facades and then deliver and install our new solutions.
Unlike many other companies in Poland that only manufacture and sell their products, we go beyond that by providing complete planning and implementation for the thermal modernization. This approach eliminates the burden of planning from entrepreneurs and building owners, encouraging them to proceed with the thermal modernization. As a result, the building's thermal insulation is updated, and customers preserve valuable resources.
At Aluco System, we take full responsibility for the entire process of skylight replacement, offering our customers double benefits!
They not only save money and protect the environment through improved thermal insulation but also gain more time to focus on their core business objectives.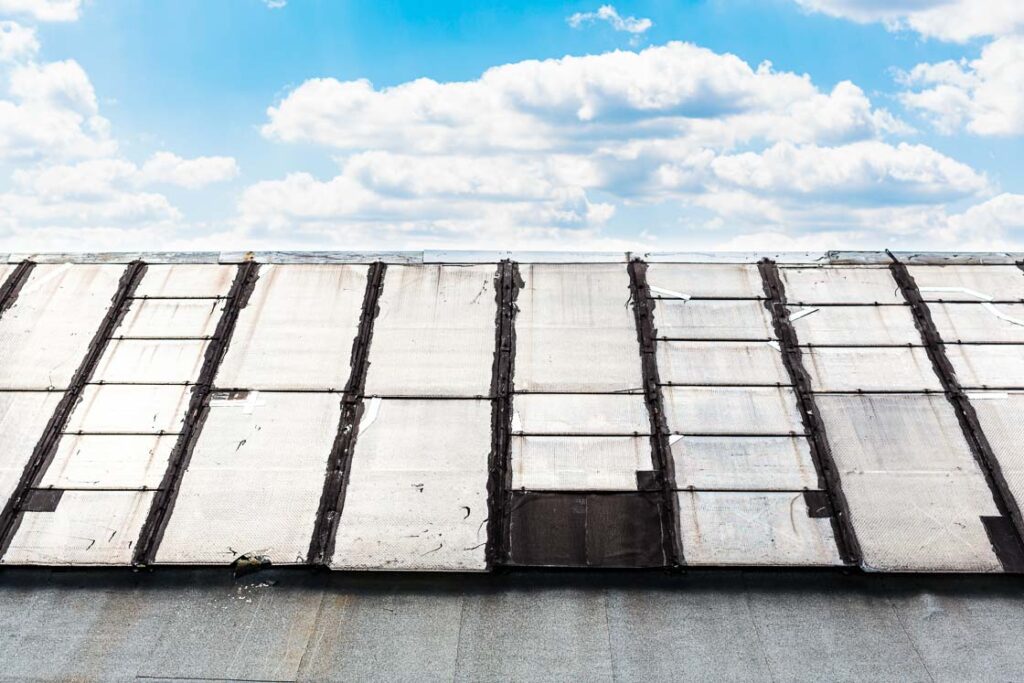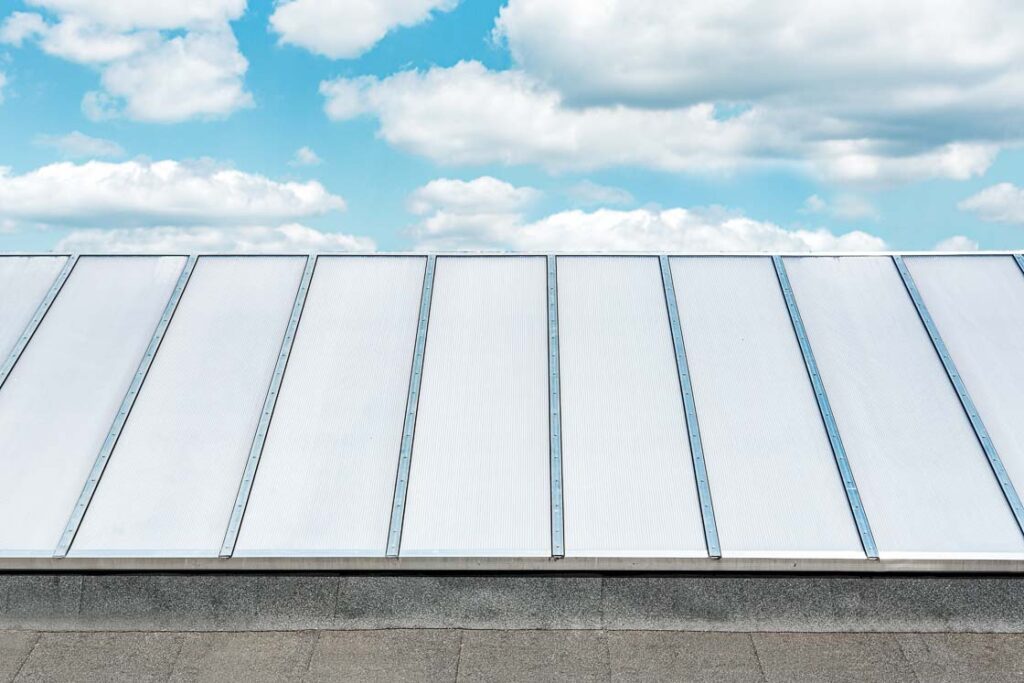 WHAT'S IN IT FOR YOU?
Benefits Of Thermal Modernization

Helping our customers make the most of natural lighting.
Aluco System has been in business for 24 years. To date, we have installed more than 700,000 m2 of roof skylights. We are a national expert and a leading brand in the skylights and facades sector.
We focus on technological development, energy efficiency, and the use of high-quality materials. Our solutions have been implemented in dozens of facilities all over the country, including industrial buildings and bold architectural projects.
We are a company with exclusively Polish capital.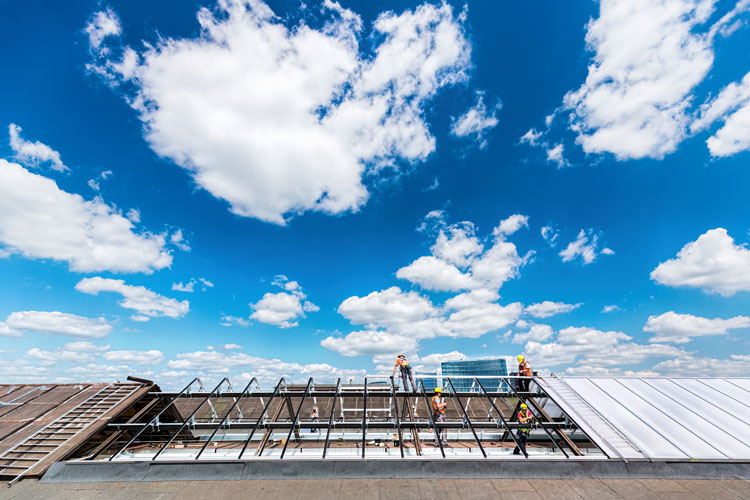 ENQUIRE ABOUT OUR PRODUCTS
CONTACT US
Request us to perform a thermal modernization of your building! Leave us your contact details, and we will call you back.
We will talk about the details and provide you with our quote. We want to get to know your needs to help you save as much money as possible!