Industrial Ventilation
ALUCO OFFER
Aluco System offers comprehensive industrial ventilation solutions, including both mechanical and natural ventilation.
Industrial ventilation is a system that facilitates air circulation in industrial facilities, such as production halls, warehouses, laboratories, or industrial plants. The main objective of industrial ventilation is to maintain suitable temperature and humidity levels while removing air pollution generated during various industrial processes.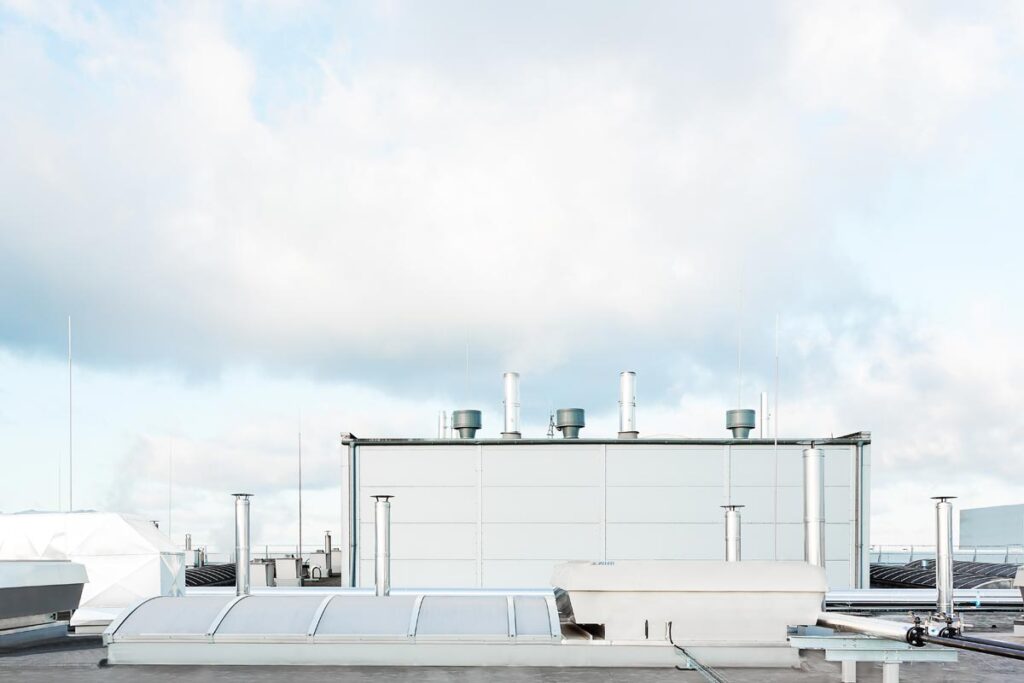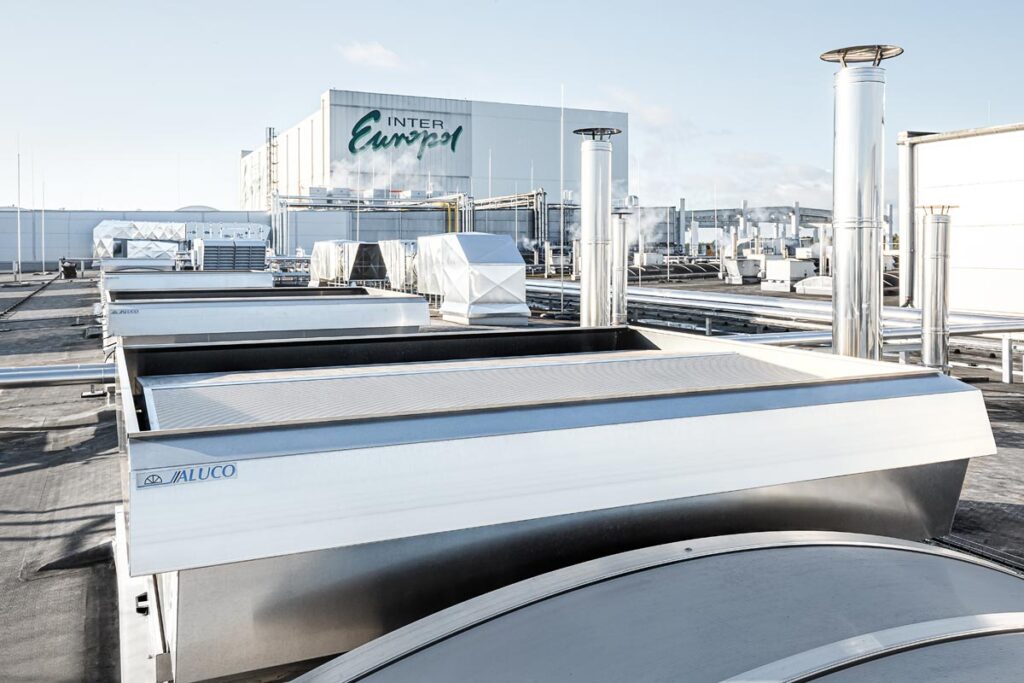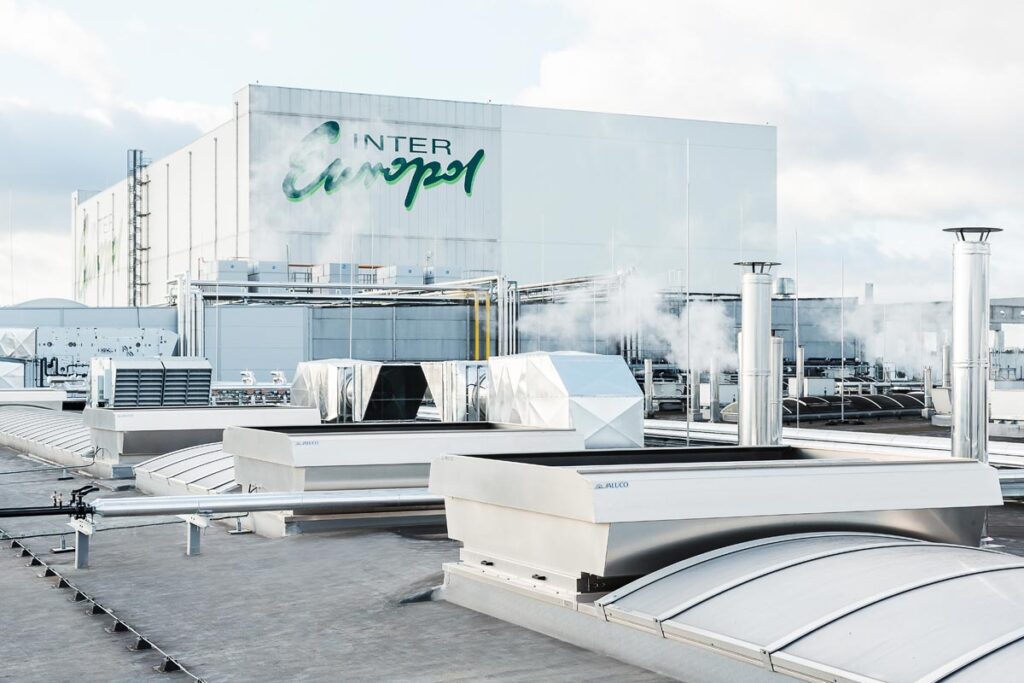 Industrial ventilation plays a crucial role in ensuring occupational health and safety at industrial plants, while also contributing to maintaining optimal production and quality conditions in various industrial processes. It is an essential and indispensable component of the air circulation system in every efficient industrial facility.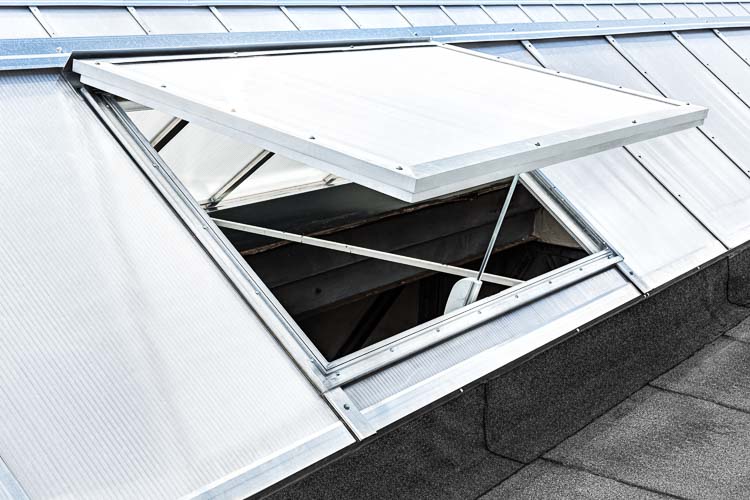 Vents for Skylights
Aluco Skylight AIR
Aluco Skylight AIR is a series of products featuring vents designed for gravity ventilation, specifically tailored for installation in continuous skylights. These vents are ideal for applications where, in addition to providing natural lighting, there is a need to replace stale air with fresh air.
Independent Ventilation Systems
Aluco Mega Delta
Aluco Mega Delta is an independent ventilation system that ensures effective airflow in the premises, featuring two independent pairs of double vents. The system is designed to be rain-resistant and can also serve as a smoke vent.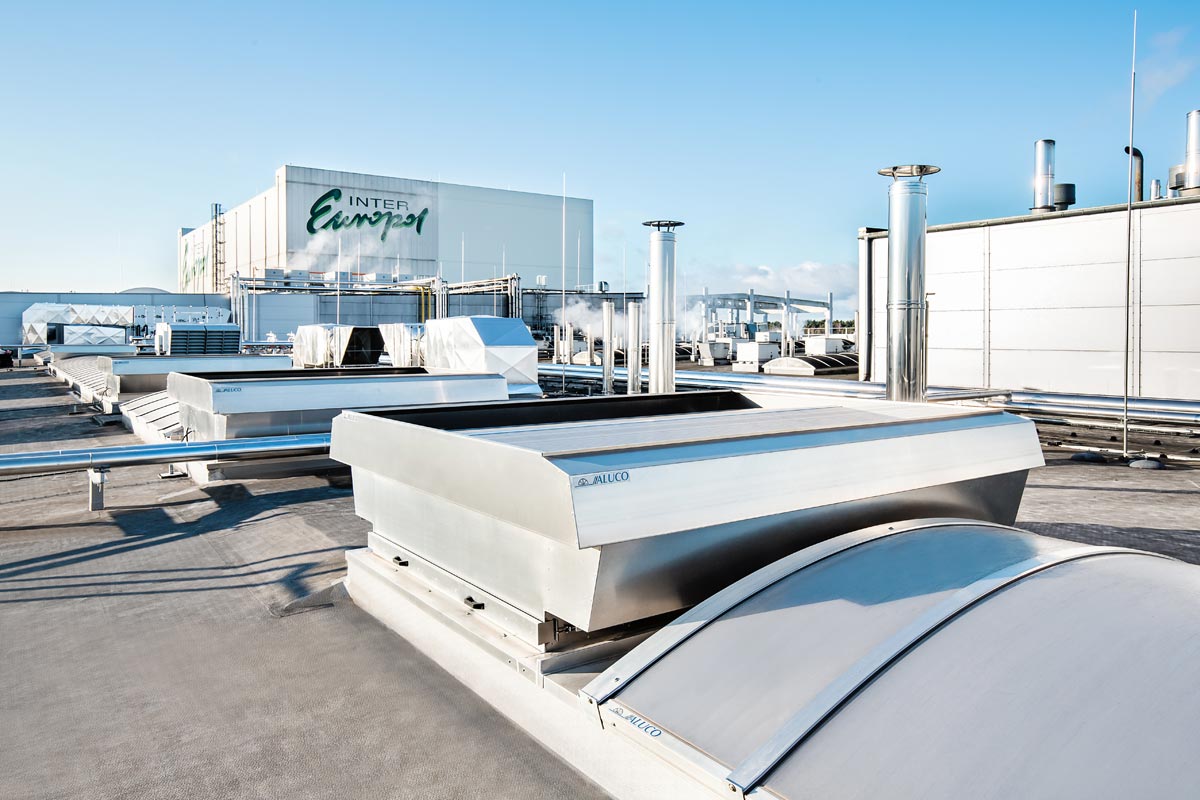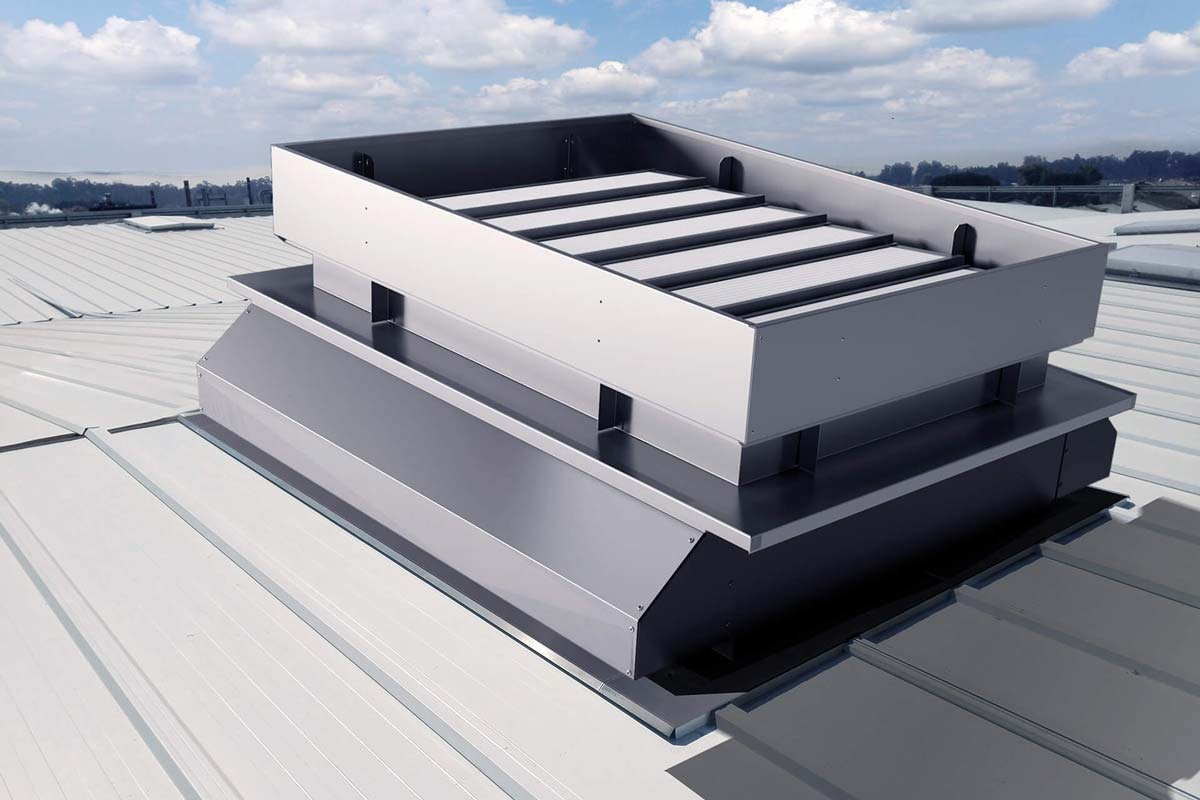 Base for Gravity Ventilation
Aluco Kalon
Aluco Kalon is a gravity ventilation base that is compatible with various Aluco System products. It enables daily ventilation under any conditions and offers several optional configurations, such as non-standard dimensions or the insulated version.
Industrial Ventilation
Downloads
Download our PDF brochure to find out more about the industrial ventilation systems offered by Aluco System.
Industrial Ventilation Systems
Photo Gallery
Aluco System has been selling skylights and smoke removal and ventilation systems since 1997. The gallery below only displays sample projects that include industrial smoke removal and ventilation systems. The full galleries and project descriptions can be found in the projects section.
Request a Quote
Contact us if you want to get a precise quote for your project or if you need more information.