Industrial ventilation
Effective and economical aeration of any working areas.
Mechanical ventilation combined with natural ventilation is one of the most effective and economical forms of aeration and ventilation currently available on the market.
A mechanical ventilation system can take the form of decentralized units or central aerators for ventilation and heating of buildings. In both cases, the type of air flow can be decisive for optimal performance.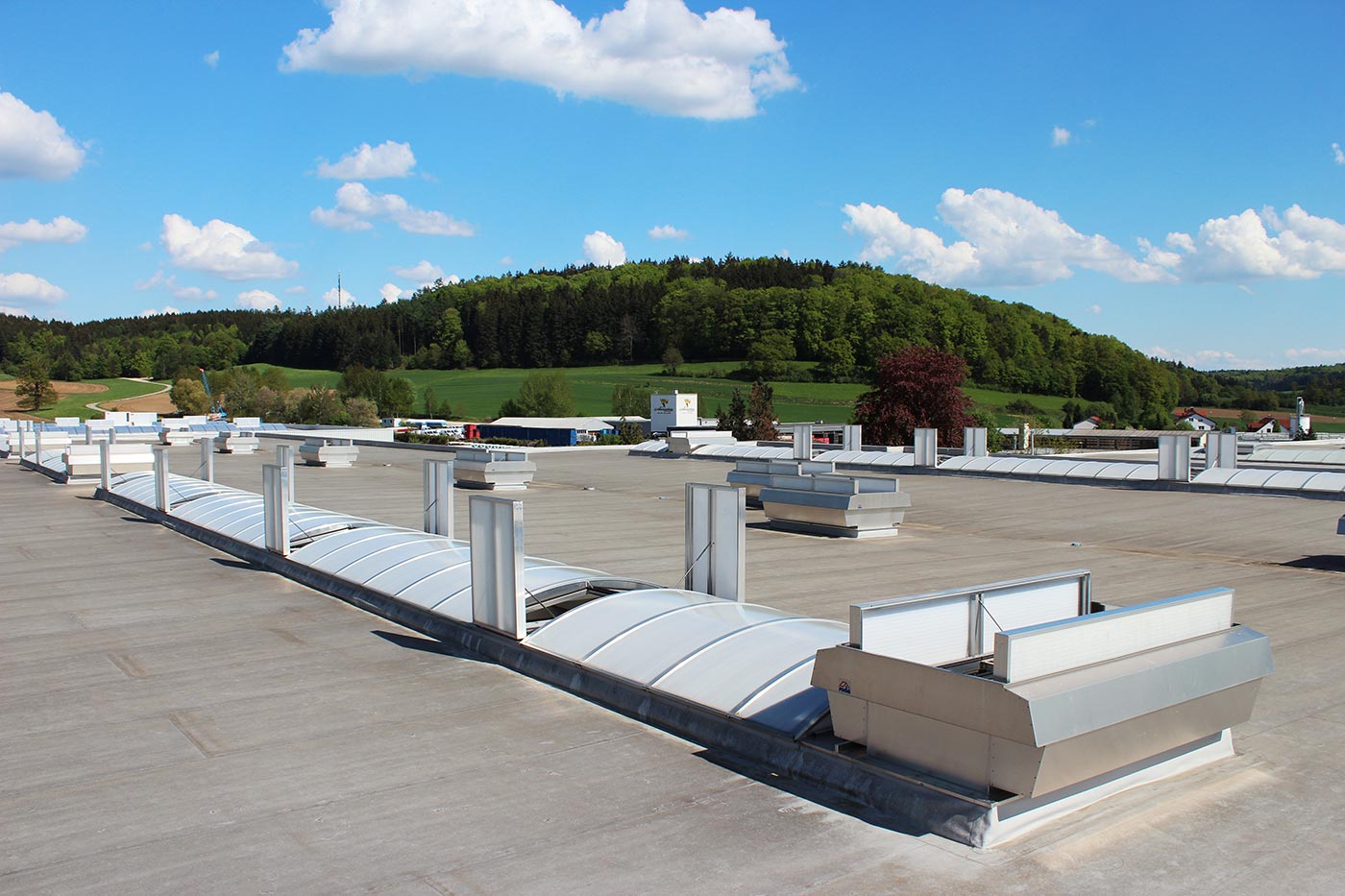 The level of air exchange in the working area is an important factor. It is essential that the incoming air be fresh and clean when reaching employees. Thus, it should get to the working area at the lowest possible level.
The main advantage of the mechanical ventilation system is a controlled air exchange with a relatively small volume guaranteeing the maximum ventilation in the working area.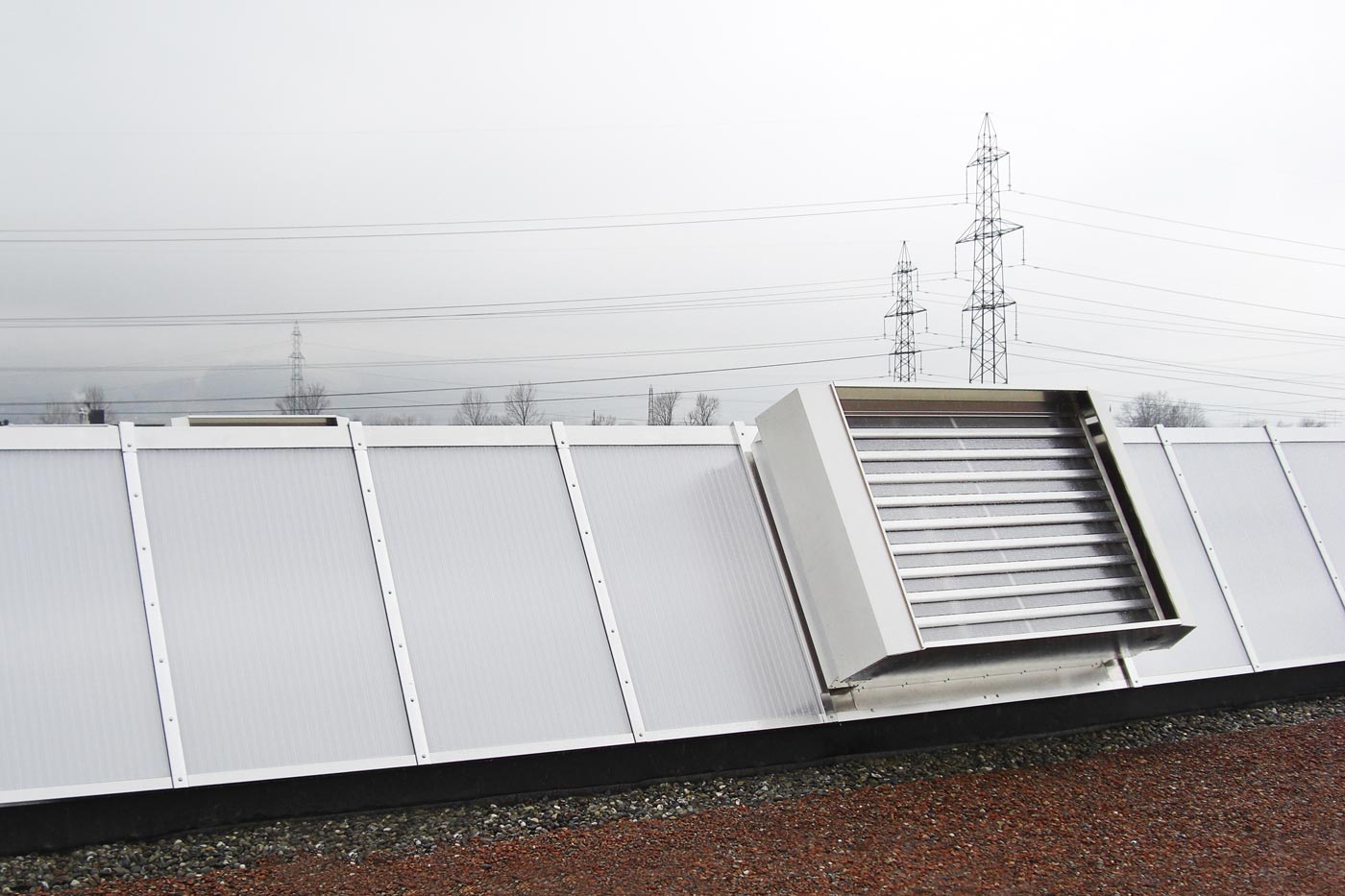 With a ventilation area of 2 m² and an exhaust air velocity of 2 m/s, an exhaust air flow velocity of approximately 14,000-15,000 m³/h can be achieved. This corresponds to the efficiency of an exhaust fan with a capacity of approximately 2 kW.
The potential for saving energy is huge. Even in very hot factories, ventilation with the use of natural air supply units is possible.