Natural Smoke Removal System
In exceptional situations, such as fire or release of poisonous gases, natural smoke removal systems save human life.
Natural smoke removal systems save lives in crisis situations. Therefore, it is very important that the devices chosen for this purpose be of the highest quality and their location  carefully designed taking into account the individual characteristics of a facility at all times.
Taking care of other people and being convinced that smoke removal systems actually save human life, we offer a range of above-standard, complete solutions of natural smoke removal systems for facilities where safety is placed first.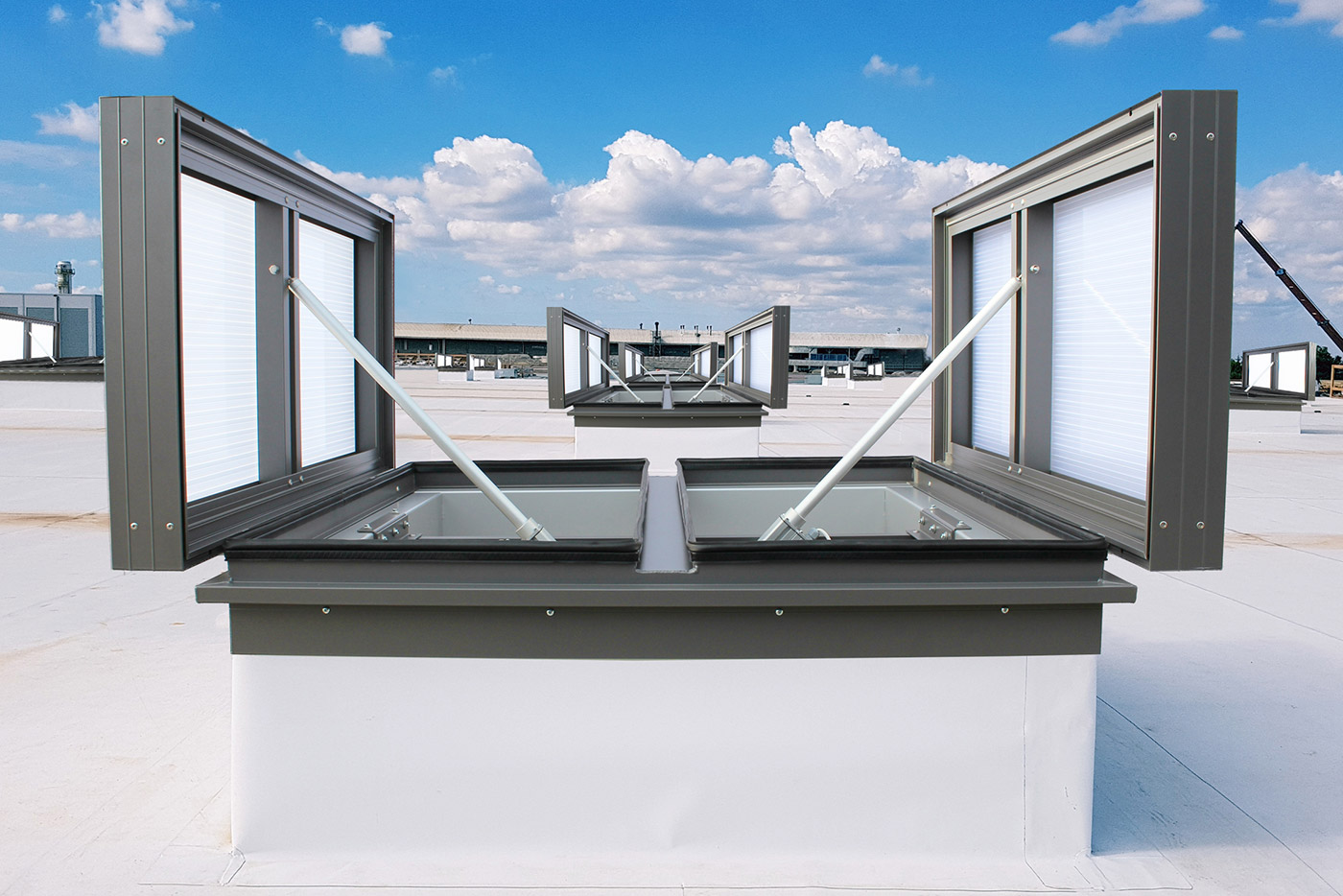 Roof top vents
Innovative roof top smoke removal vents are mounted on the most technologically advanced facilities.
Vents in continuous skylights
Dedicated smoke vents for continuous skylights with a high aerodynamic coefficient. The best materials and perfect thermal insulation.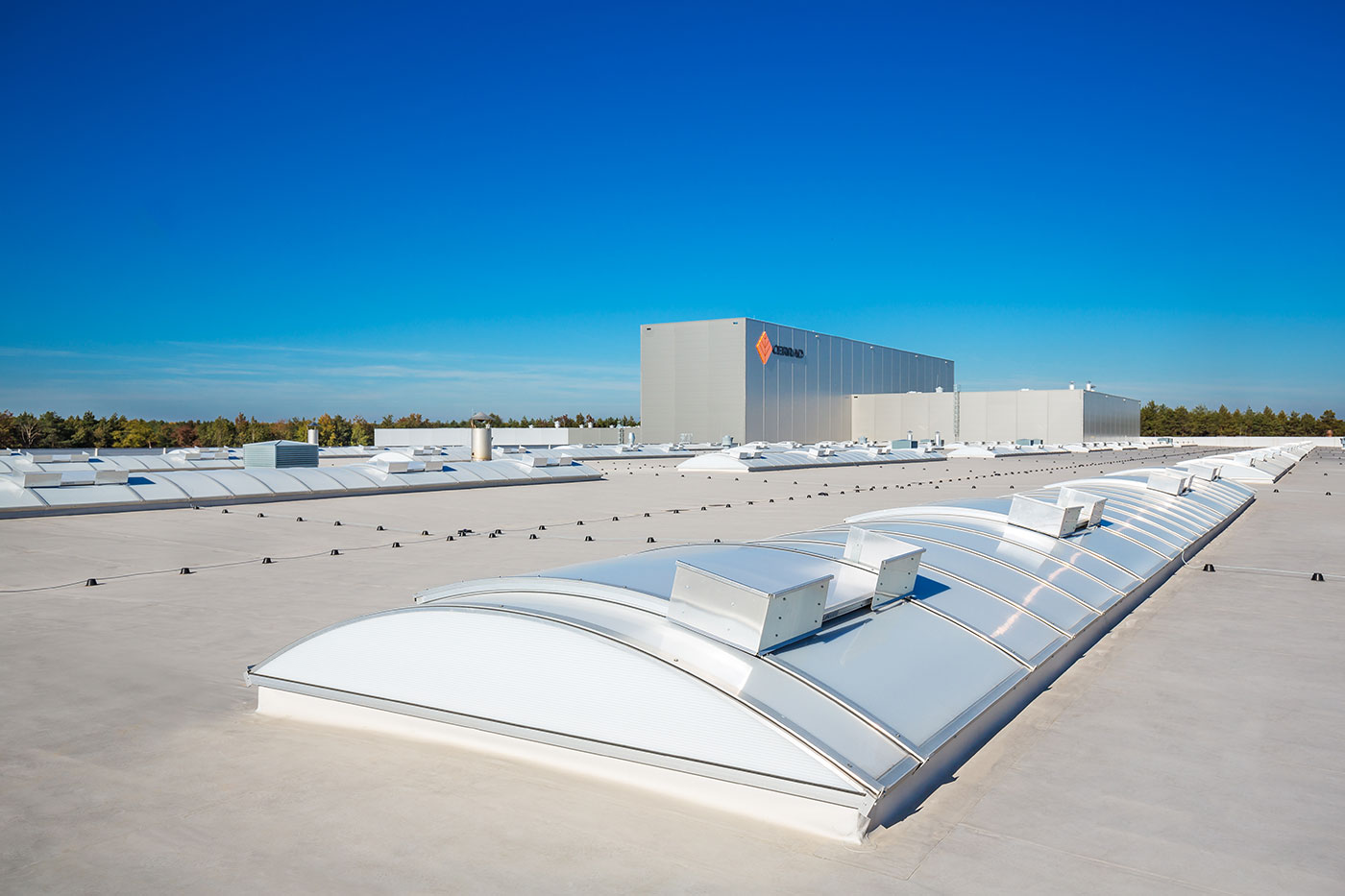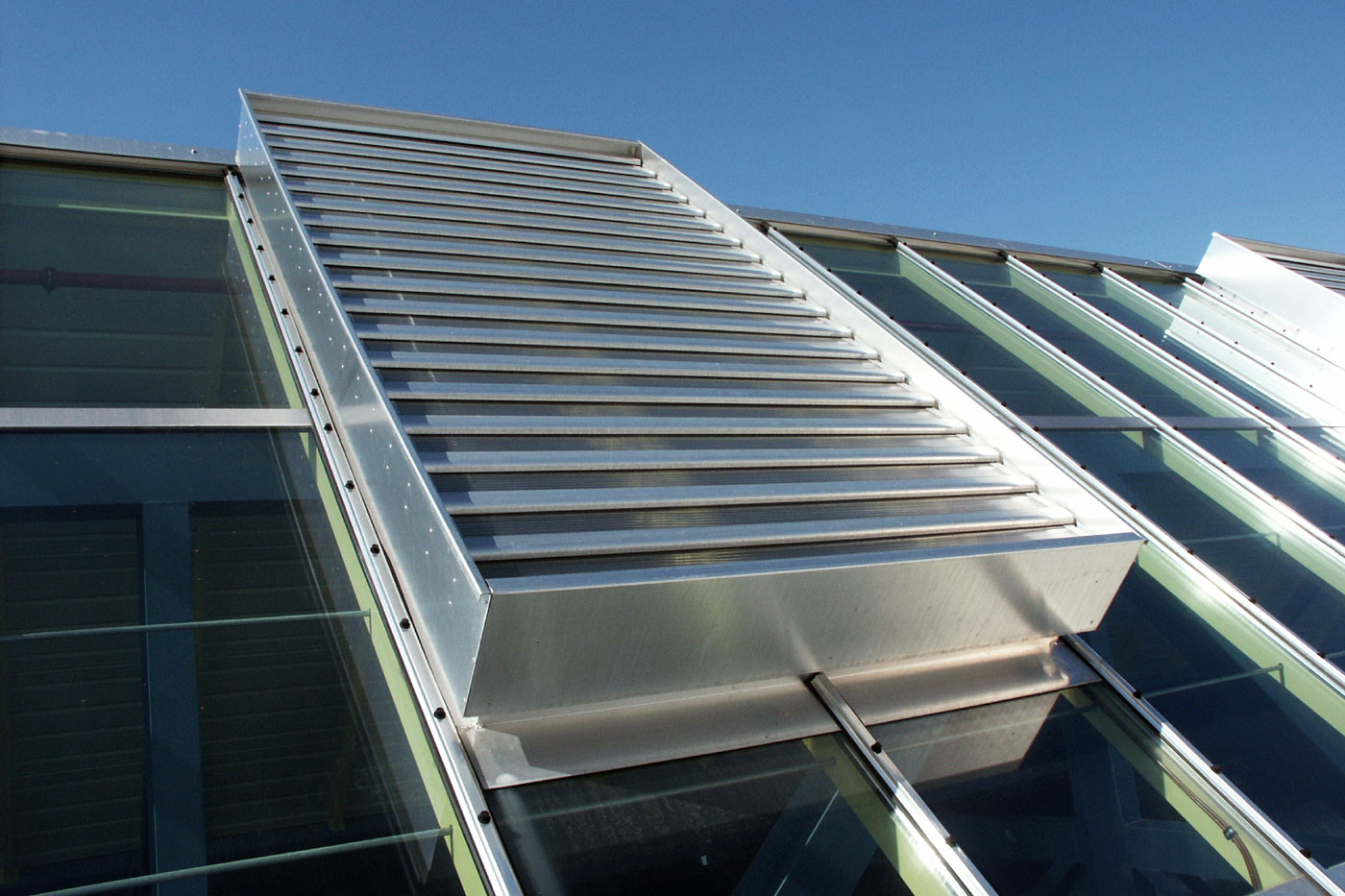 Louvres
ALUCO SMOKEJET smoke vents for all industrial and commercial applications as an element of natural ventilation.