Natural Smoke Removal Systems
Aluco Offer
In exceptional situations, such as fire or the release of poisonous gases, natural smoke removal systems save human lives.
Smoke vents are a crucial part of fire protection systems in industrial buildings. Their primary role is to swiftly and effectively remove smoke and hot air from production halls, warehouses, or other spaces in the event of a fire. This mitigates the risk of fire spread and the release of toxic gases, thereby enhancing the safety of both personnel and property.
Smoke vents are strategically installed on the roof or walls of the building and operate automatically. In case of a fire, they promptly respond to a sudden rise in temperature and open immediately, facilitating the release of smoke and hot air.
At Aluco System, we provide a diverse range of solutions to meet various requirements based on the type and size of the building. Smoke vents are not merely components that help prevent fire damage; they are crucial for enhancing safety, quality, and the comfort of individuals working in industrial buildings.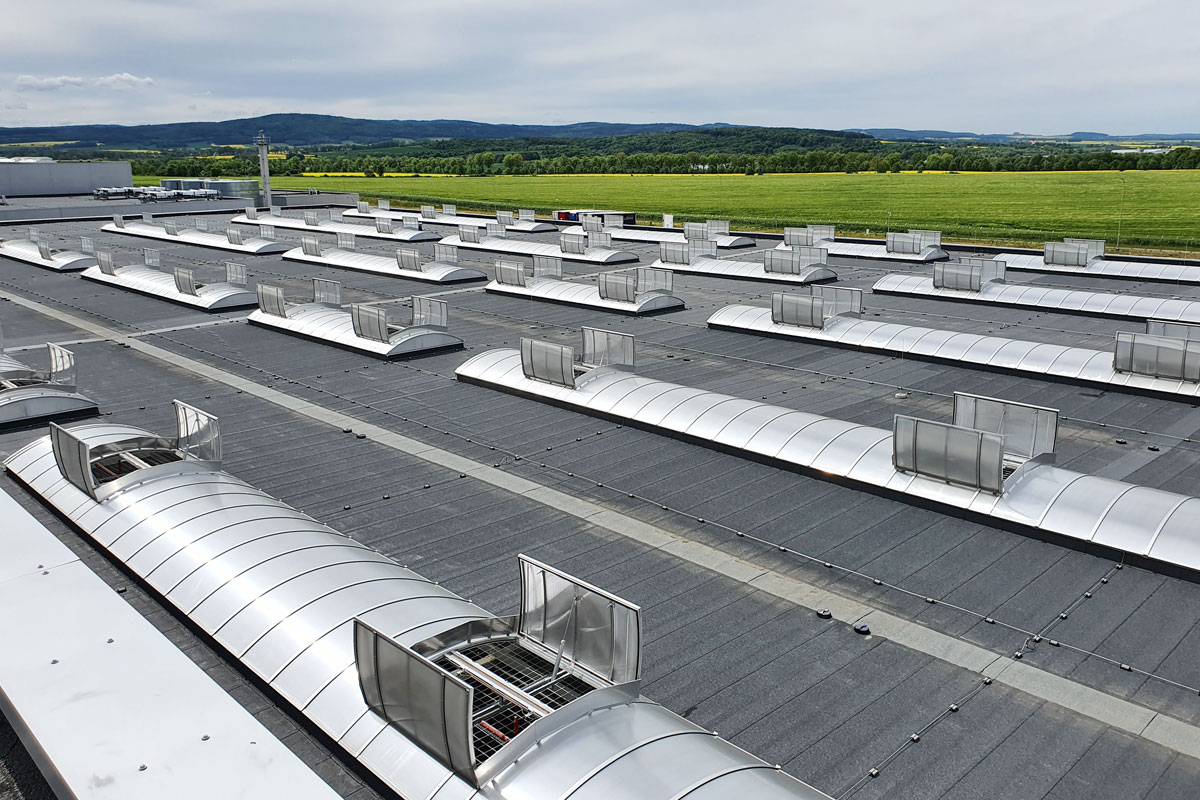 Natural smoke removal systems are essential life-saving installations during emergencies. As such, the devices chosen for this critical purpose must meet the highest quality standards, and their placement should be meticulously designed, considering the unique characteristics of each facility.
At Aluco System, we hold a strong belief that an effective natural smoke removal system can make a significant difference in challenging situations, potentially saving lives. This conviction drives us to consistently expand our range of non-standard and comprehensive smoke removal solutions. Our products are excellently suited for all types of industrial facilities where prioritizing safety is paramount!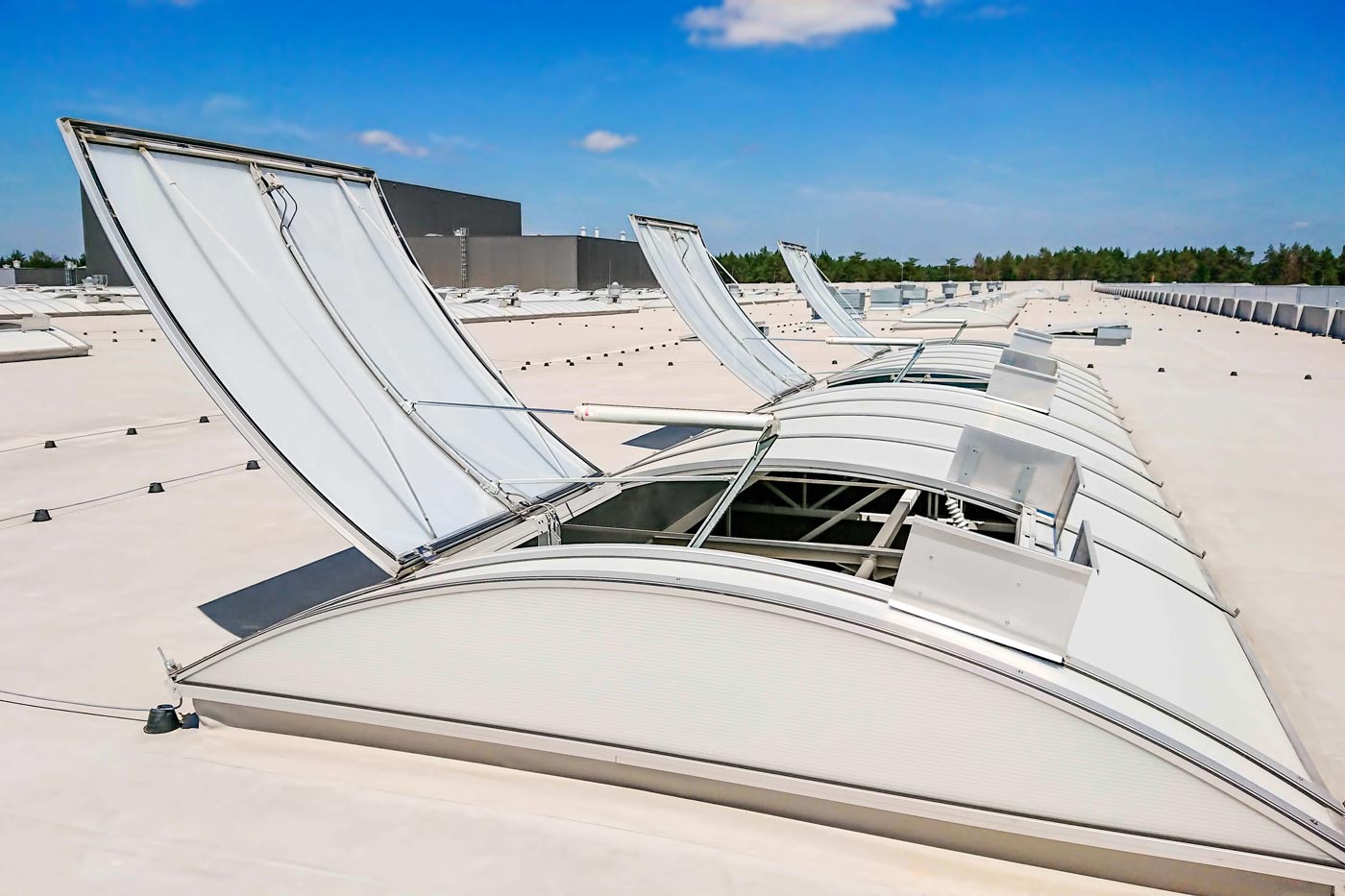 Smoke Removal and Aeration
The offering of Aluco System regarding smoke ventilation and pressurisation of industrial buildings includes the following:
Roof top smoke vents
Exterior venetian blinds
Control Systems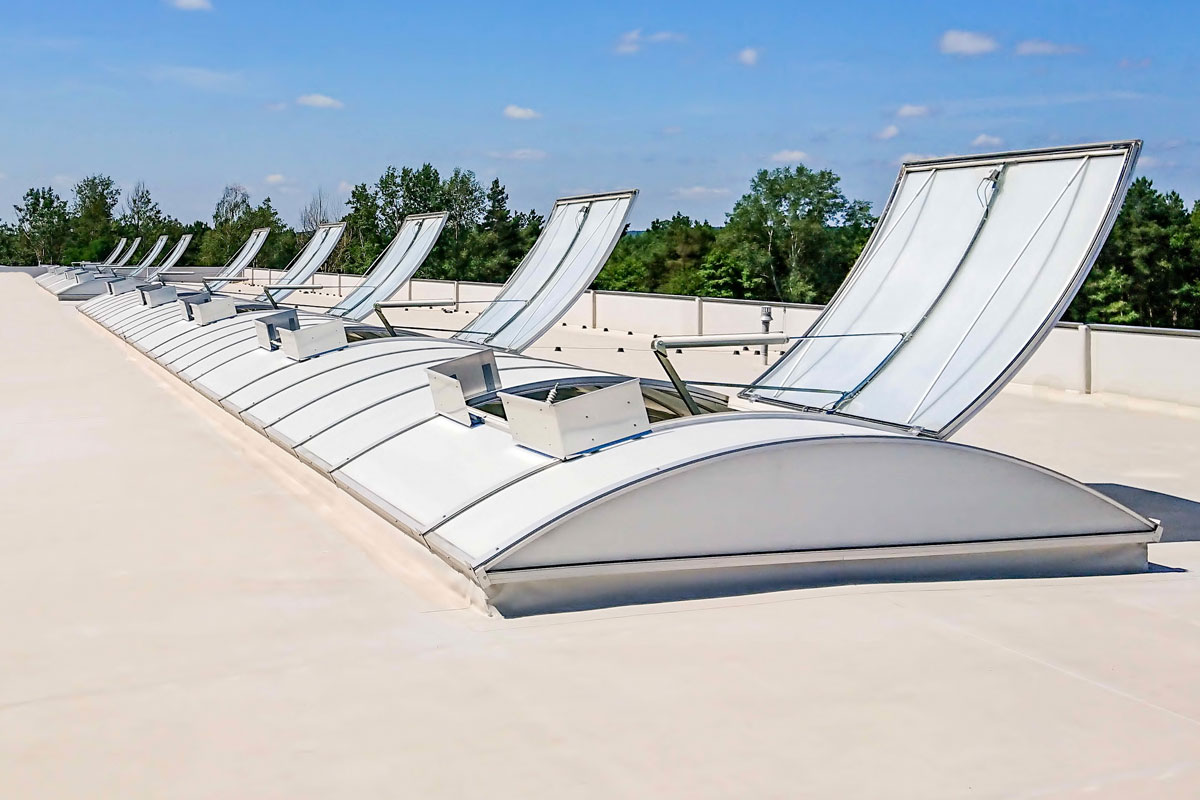 Smoke Vents for Continuous Skylights
Aluco Fire SL
Smoke vents dedicated to continuous skylights offer a dual advantage - enhancing fire safety while effectively illuminating the facility with natural daylight.
Roof Top Smoke Vents
Aluco Fire SP
Our innovative roof top smoke vents are installed in some of the most technologically advanced industrial facilities, where their reliable and automatic operation ensures safety and user comfort.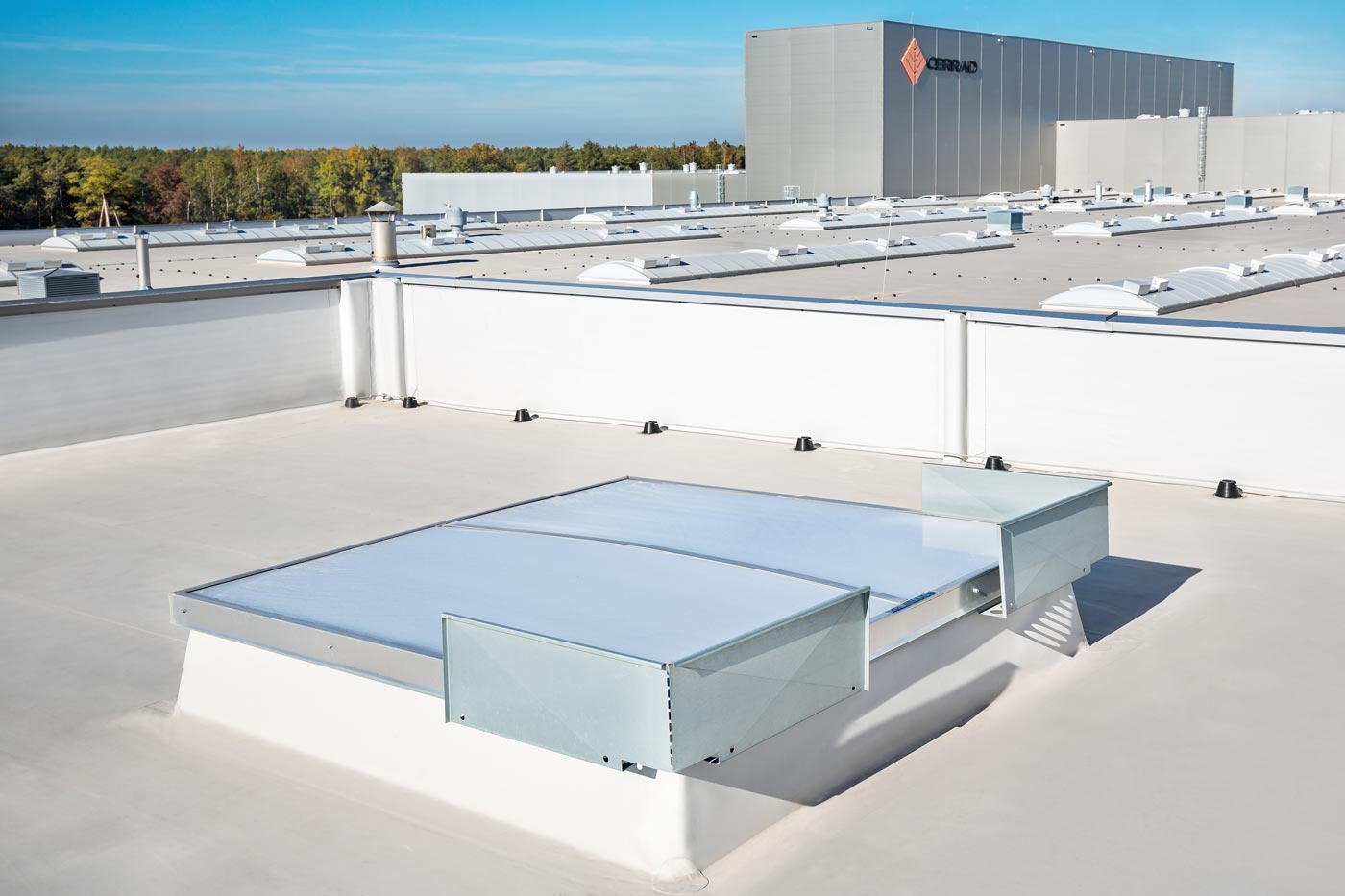 Louvred Vents
Aluco Ventra
Aluco Ventra smoke and aeration vents can be effectively used in various types of industrial and utility buildings as facade vents or in vertical skylights, such as sawtooth skylights.
Natural Smoke Removal Systems
Downloads
Download our PDF brochure to find out more about the smoke removal systems offered by Aluco System.
Industrial Smoke Removal Systems
Photo Gallery
Our company has been selling skylights and smoke removal systems since 1997. The gallery below displays sample projects that involved industrial smoke removal systems and Aluco Fire smoke vents. For the complete galleries and detailed descriptions of the projects, please refer to the projects section on our website.
Request a Quote
Contact us if you want to get a precise quote for your project or if you need more information.