Industrial Roof Skylights
Aluco Skylight
We manufacture and supply industrial roof skylights, which are an excellent solution for industrial buildings, storage buildings, or production halls.
Aluco Skylight – our innovative roof skylight system increases the availability of natural light in all areas where productivity is essential!
Natural light in the workplace not only improves user comfort and atmosphere but also enhances employee productivity. It has a tremendous impact on their well-being and efficiency. Roof skylights are the perfect solution to admit natural light into both industrial and utility buildings.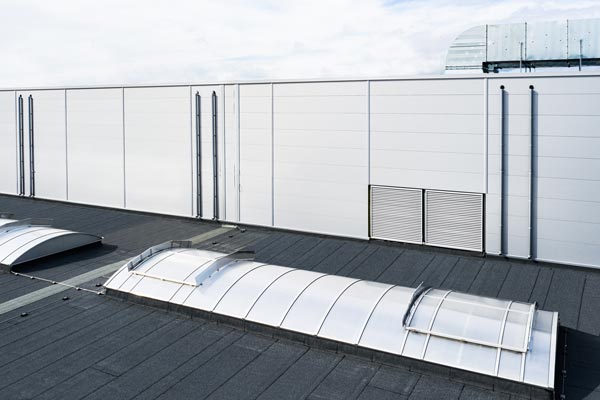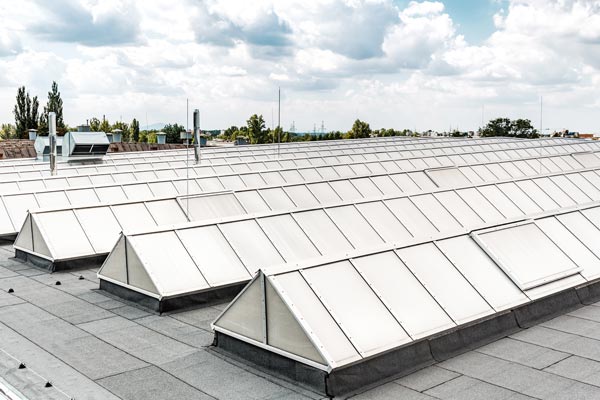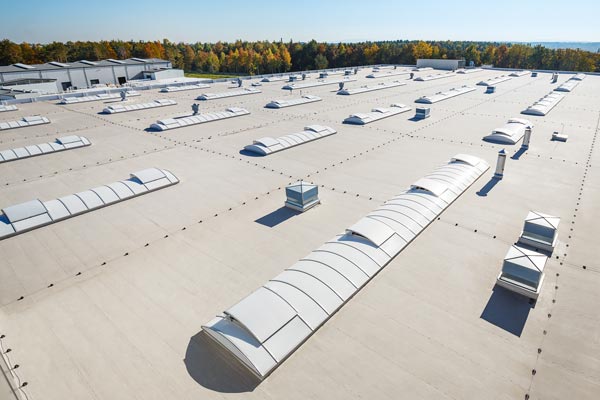 In addition to improving working conditions, roof skylights also save energy by enabling the replacement of artificial light with natural light. This translates into lower costs for lighting and heating, while also helping to protect the natural environment. That is why investing in modern and efficient roof skylights can lead to tangible benefits for both employees and the building itself.
This is why roof skylights are highly appreciated in modern architecture, not just in industrial buildings!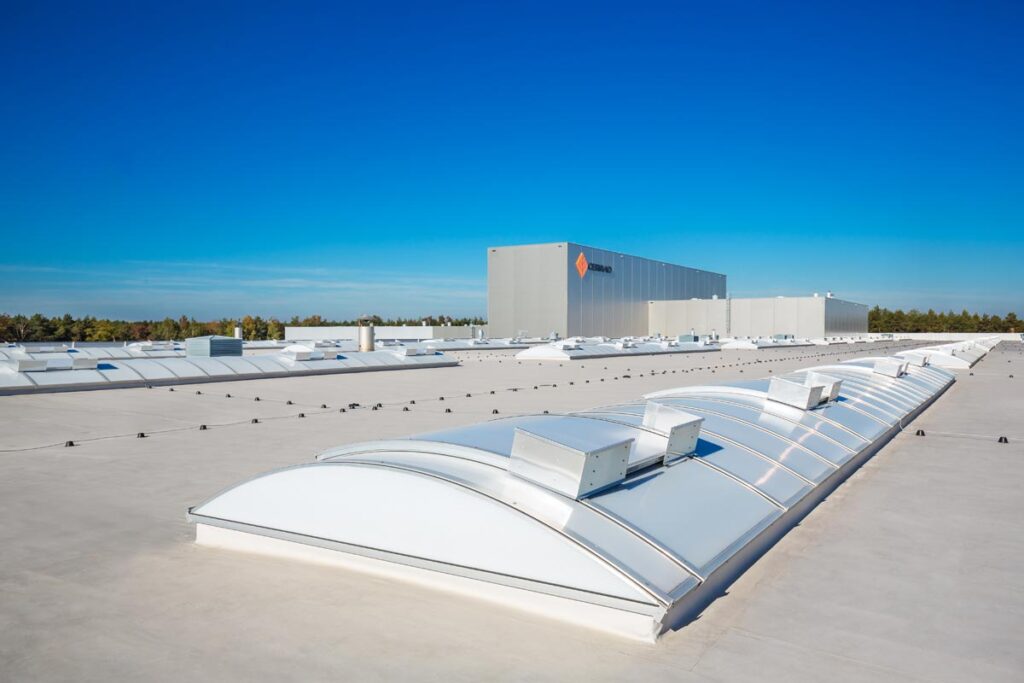 When you choose the Aluco Skylight industrial roof skylight system, whether for a new building or a renovated roof or building, you can rest assured that you will receive a high-quality product that meets the requirements of the most stringent standards.
For many years, owners, designers, and architects have been choosing our solutions, appreciating them for their reliability and durability.
Our industrial roof skylight systems are excellent sources of free natural lighting. When combined with our ventilation and smoke removal systems, they become the perfect solution for removing smoke and heat in case of fire. This ensures safety and comfort in buildings during both everyday activities and emergencies.
ALUCO SKYLIGHT
COMPREHENSIVE ROOF SKYLIGHT SYSTEM
The ALUCO SKYLIGHT industrial roof skylight system is an innovative, comprehensive, and economical solution that has remained very popular for more than 25 years due to its high quality and reliability.
It is one of the best systems available in Poland, perfectly suited for a wide range of industrial buildings.
Advantages of the ALUCO SKYLIGHT System
ALUCO SKYLIGHT
Applications of ALUCO SKYLIGHT roof skylights
ALUCO SKYLIGHT
Industrial halls and warehouse halls
Factories and other production buildings
Sports halls
Public utility facilities
Shopping malls
Marketplaces
Stadium roofing
Marketplace, car park, shed roofing etc.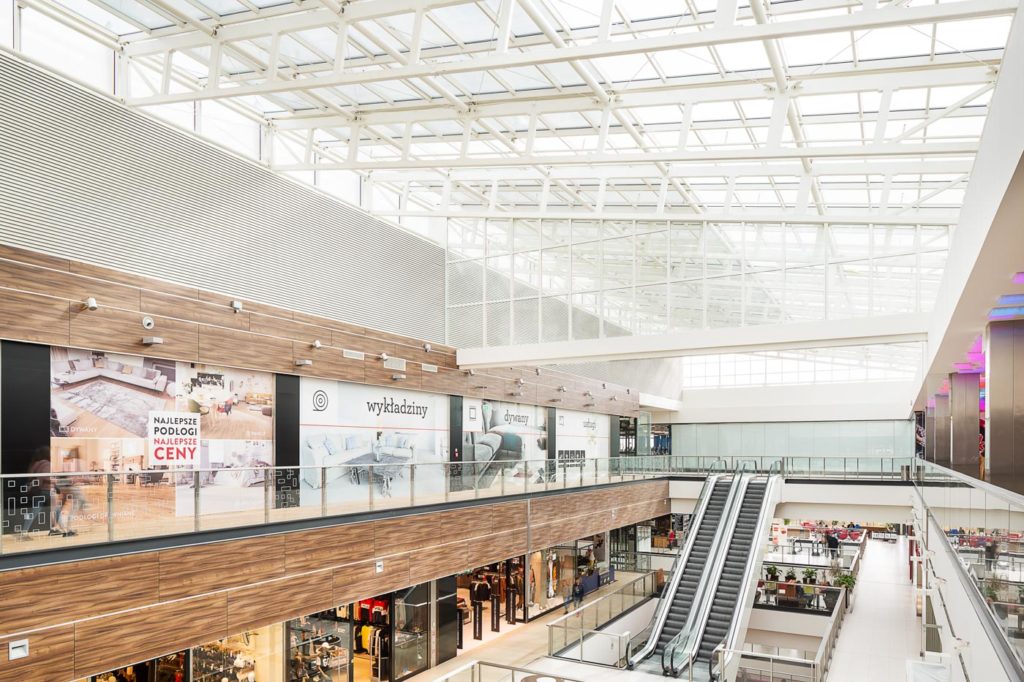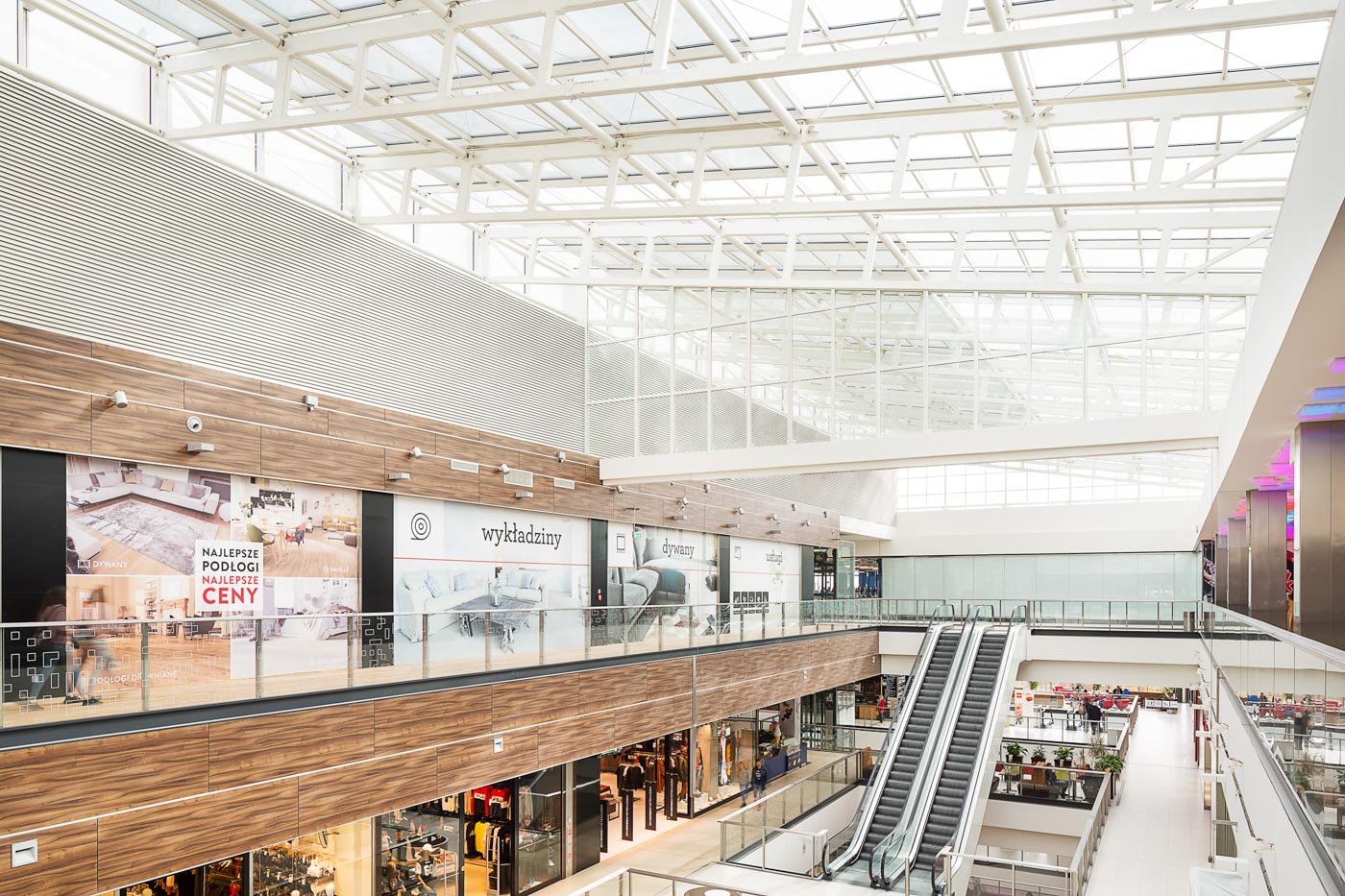 Available Solutions
The offering of Aluco System includes three types of Aluco Skylight systems that differ by shape.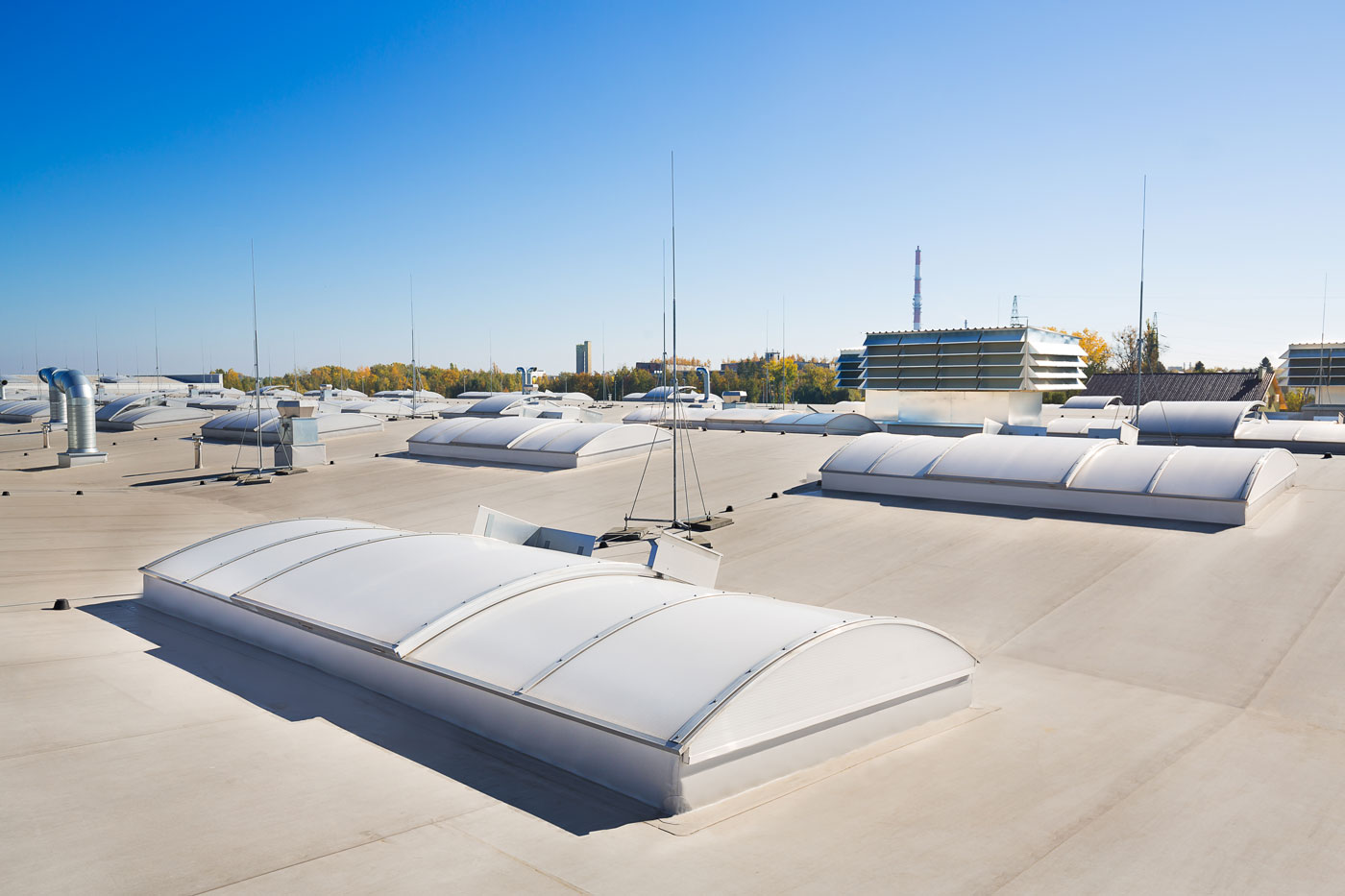 Aluco Skylight SL
BARREL VAULT SKYLIGHTS
The Aluco Skylight SL barrel vault skylight system has been present on the market for over 25 years. With the installation of approximately 750,000 m2 of skylights in Poland and abroad, Aluco has become one of the most recognizable brands in the country. Our system is characterized by the optimal choice of aluminum profiles in terms of economy and durability.
Aluco Skylight TR Therm
POLYGON SKYLIGHTS
Aluco Skylight TR Therm polygon skylights are used wherever the historic architecture of the building prevents modifications to the visual form of the skylight.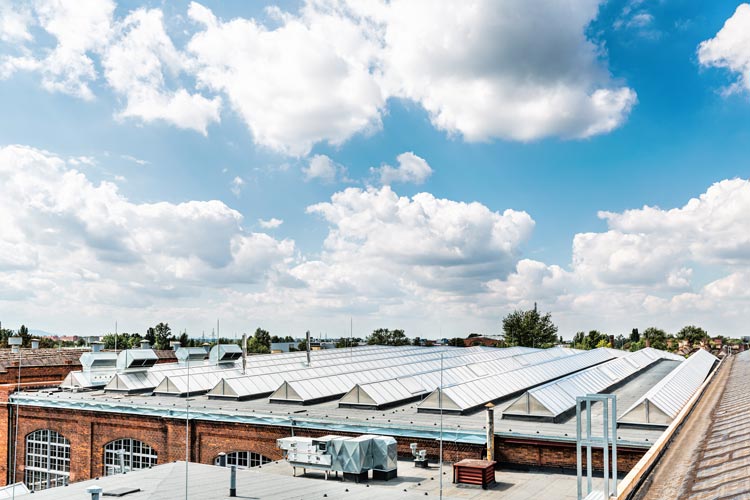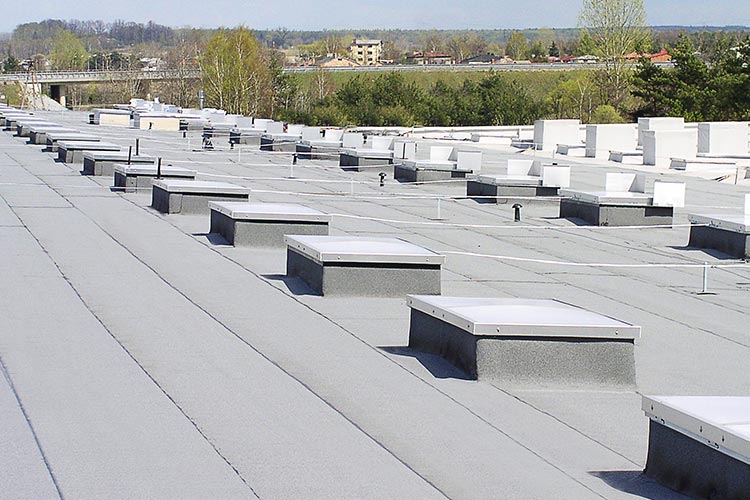 Aluco Skylight SP
ROOF TOP SKYLIGHTS
ALUCO SKYLIGHT SP roof top skylights can be used to admit natural light into selected parts of the premises. They are especially useful in large rooms, where they are often the only option for natural lighting.
Skylights with Thermal Insulation
Aluco Skylight Therm
Aluco Skylight Therm are roof skylights designed to provide optimum thermal insulation for buildings. The skylights are made of aluminum profiles with modern thermal breaks to eliminate thermal bridges.
They are the perfect solution for the thermal upgrade of industrial buildings.
Aerogel
The absolute best in thermally insulated skylights. Aerogel is an ultra-light filling material that provides excellent thermal insulation and light dispersion.
Thermal Modernisation
REPLACEMENT OF ROOF SKYLIGHTS
The thermal upgrade of roof skylights is an excellent way to reduce heating bills and promote environmental protection. It allows for a significant reduction of heat losses and improves the energy efficiency of the building.
We provide a comprehensive and all-inclusive thermal upgrade service for skylights, which includes waste disposal and necessary roof repairs, if required
Flexible Solutions
MANY CONFIGURATION OPTIONS
The ALUCO SKYLIGHT industrial roof skylight system has been designed with maximum flexibility and scalability in mind. This makes it perfectly suited for various types of buildings, whether they are new constructions or renovations.
Our roof skylights are available in a wide range of sizes and options, allowing for customization according to the specific requirements and budget of each project. Over the years, we have continuously developed and improved our roof skylights to meet the high expectations of our customers.
Download the Brochure
Download the brochure with all roof skylights available in the offering of Aluco System
The ALUCO SKYLIGHT industrial roof skylight system offers various options to meet different requirements. One of these options is the ability to choose polycarbonate panels of varying thickness, allowing for customization based on individual needs and building conditions.
Furthermore, the skylights are available with thermally insulated profiles, enhancing the building's energy efficiency. We also offer innovative solutions for skylight panel filling, such as using aerogel – a lightweight material that provides excellent thermal insulation and light dispersion.
Our skylights can be complemented with vents, smoke vents, and Aluco Safety Grid fall protection grating, offering additional safety measures and improved fire safety.
Industrial Roof Skylights
Photo Gallery
We have been manufacturing and installing roof skylights for over 25 years. The gallery below displays only sample projects that feature barrel vault, polygon, and roof top skylights of the ALUCO SKYLIGHT system. The complete galleries and project descriptions can be found in the Projects section.
Request a Quote
Contact us if you want to get a precise quote for your project or if you need more information.