Ślusarka aluminiowa
Architectural aluminium systems allow for the performance of a wide range of woodwork from window and door joinery to bay windows, winter gardens to post and beam façades and semi-structural façades.
W Aluco System produkujemy ślusarkę aluminiowo-szklaną w systemie ALUPROF, YAWAL, REYNAERS, SCHUECO i innych.
Aluco System produces aluminium and glass joinery in ALUPROF, YAWAL, REYNAERS, SCHUECO systems and many others.
We produce and deliver:
windows and doors,
fire-resistant joinery,
sliding doors (automatically or manually sliding),
façades,
balcony and loggia glazing systems,
winder gardens.
Our structures used in construction are made of the highest quality profiles. The quality is confirmed (in accordance with the applicable construction law) by certificates of admittance for use in construction, issued by the Building Research Institute.
We cooperate with suppliers of components and accessories who meet high quality requirements: EFFECT GLASS, PILKINGTON, AGC, ESCO, DORMA, BESAM and many others.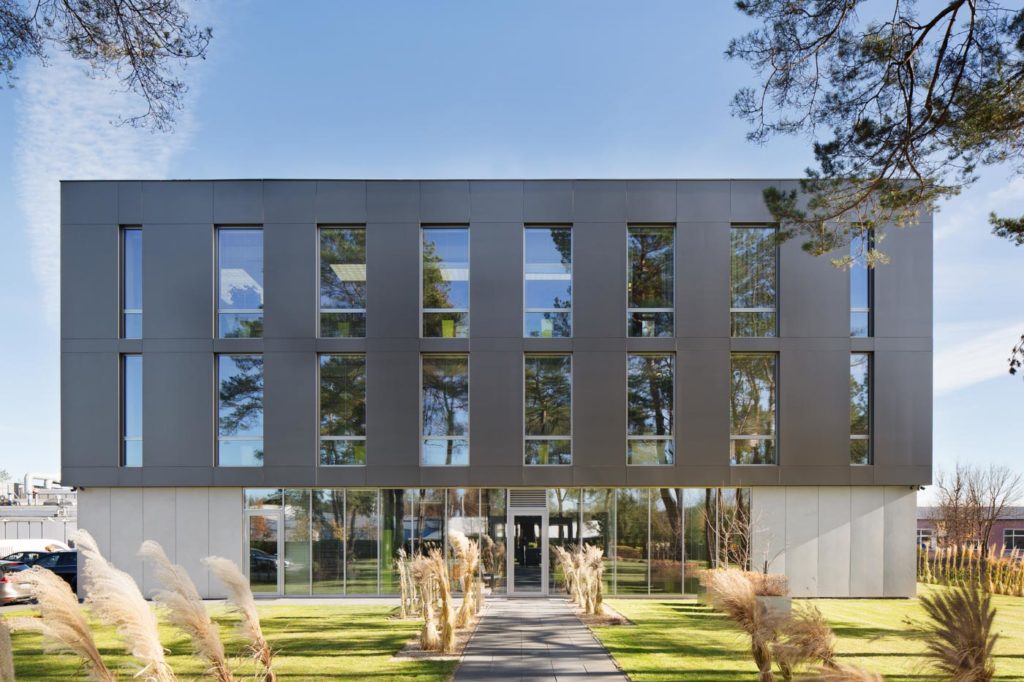 Advantages of aluminium structures:
precision of workmanship,
dimensional stability over a long-term period (the shape remains unchanged as a result of heating in comparison to PVC),
high mechanical durability in comparison to PCV,
aluminium structures do not require surface maintenance like wooden ones and cleaning is quick and easy,
aluminium structures (powder-coated or anodized) are very durable, resistant to weather conditions and wear,
a wide selection of colours for varnished and anodized profiles,
an elegant profile of aluminium structure guarantees the maximum light access and aesthetic appearance,
very good thermal insulation, which is ensured by a complex construction and various types of infill (aluminium profiles allow for the structure with a thermal insulation coefficient reaching U = 1.2 W/ (m2*K) with glass with a coefficient reaching U = 1.0 W/(m2*K)),
various opening styles and systems and compatibility with other aluminium systems,
fire-resistant systems in EI15 to EI60 classes and anti-burglary systems available,
the possibility of making arch structures, aluminium windows and doors are stiffer and lighter than PVC and wood, thus they can be used in larger structures,
the use of thermal barrier made of polyamide in the bridge zone provides aluminium profiles with thermal insulation,
special aluminium structures meet the specific fire-fighting and anti-burglary requirements described in attestations,
aluminium guarantees simple and clean processing,
aluminium systems, depending on thermal requirements for the structure, allow the use of warm or cold systems,
they allow for the use of a wide range of glazing types with different thickness and types,
they do not emit harmful compounds in case of fire like PVC,
the possibility of producing sliding doors with a large glass pane that are widely used in the construction of terraces and winter gardens,
prestigious appearance of aluminium.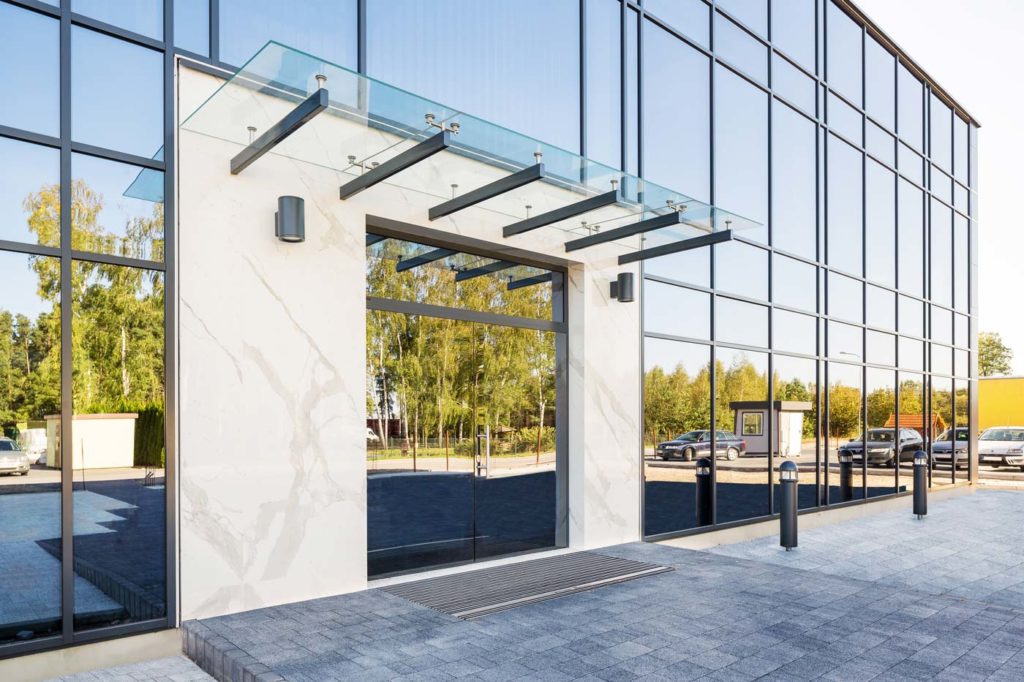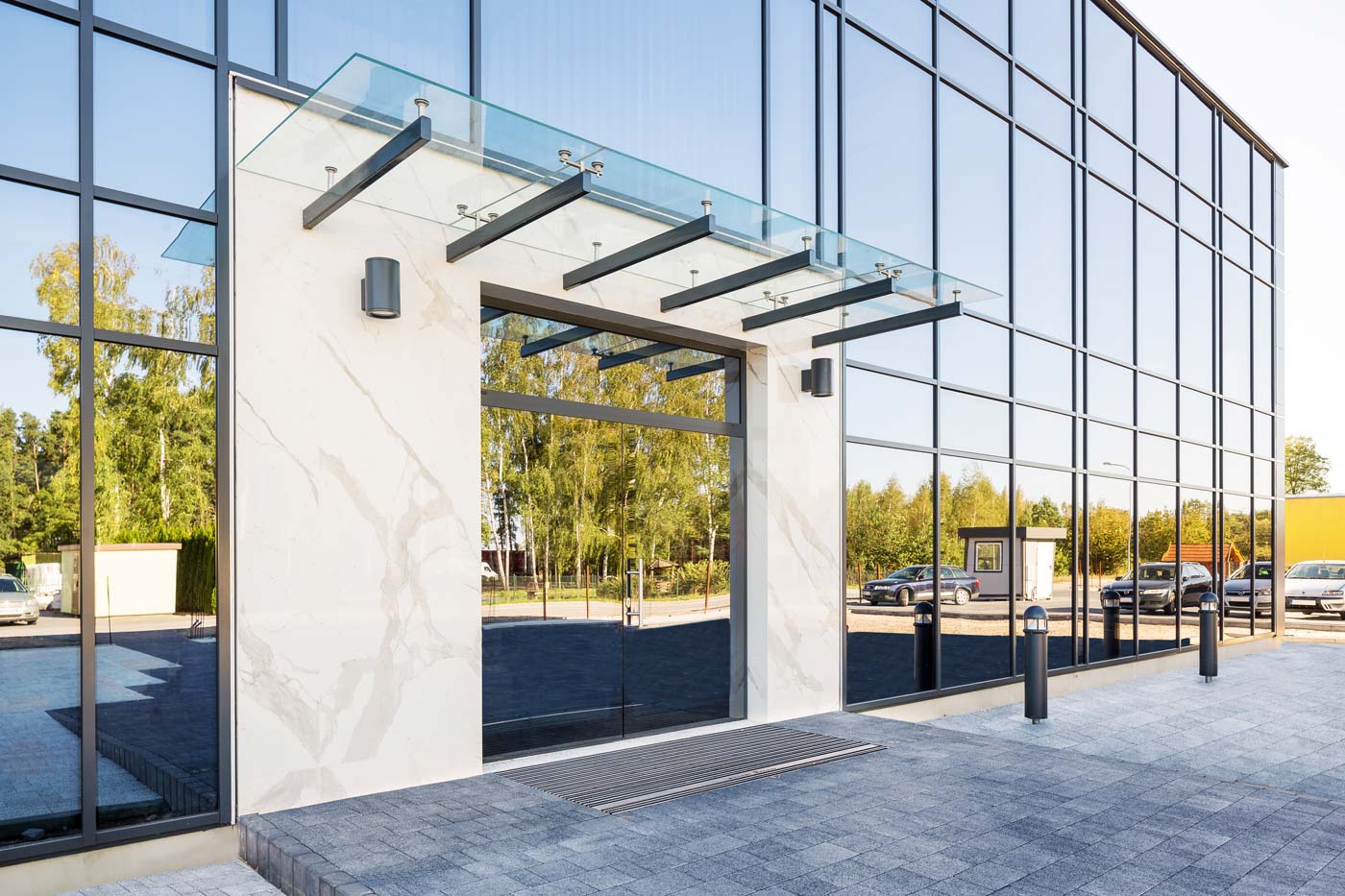 Louvre systems
Buildings are not just roofs over our heads. They also shape the way we perceive our surroundings. Just like nature creates stunning views, buildings show what man is capable of creating. If a given building arouses admiration even for a moment, then we know that we, as creators, have managed to achieve its entire potential.
Louvre Windows, which co-create a complete building structure in such a way that they do not affect its overall concept, but rather enhance its visual qualities, are our contribution to the potential. At the same time, we also pay attention to energy efficiency. Our windows correspond to the currently valid EnEV standards (German standards regarding energy efficiency of buildings), and their low combined permeability coefficients and low values of U up to 0.5 W/m2K help save energy.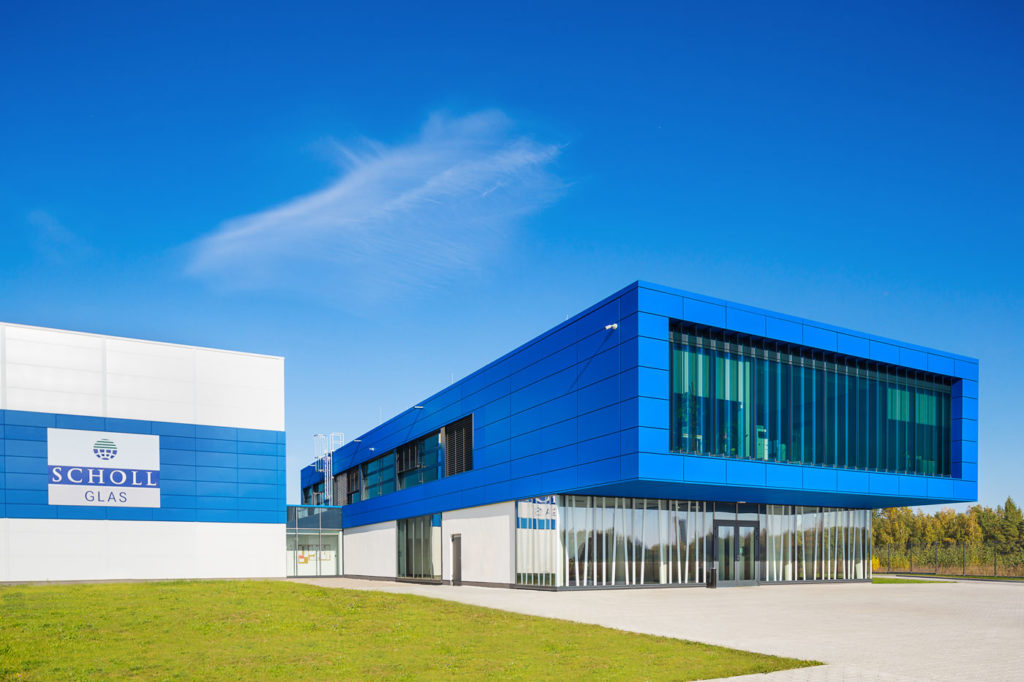 Bearing in mind the comfort of use, aesthetics and care for the environment, we present our blind window systems, which can be used as:
daily ventilation systems,
smoke removal systems,
aeration systems (necessary for the proper functioning of smoke removal systems).
Nasze systemy można zaadaptować do fasad aluminiowo-szklanych, użyć jako  pojedyncze okna, lub jako systemy wywietrzaków.
Selected Projects
Below there are selected projects implemented by Aluco System in aluminium joinery and blind windows.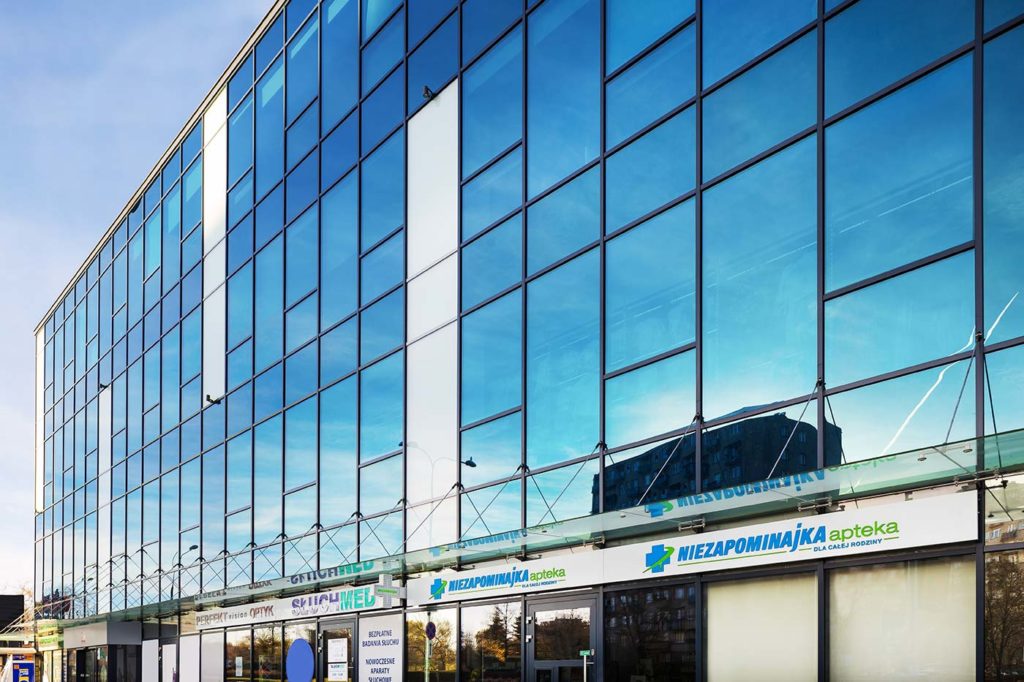 ALUPROF MB-SR 50N (IW) HI system
Aluminium and glass façade at TELEGRAF CITY in Kielce. Ul. Tarnowska
Project implementation 2016/2017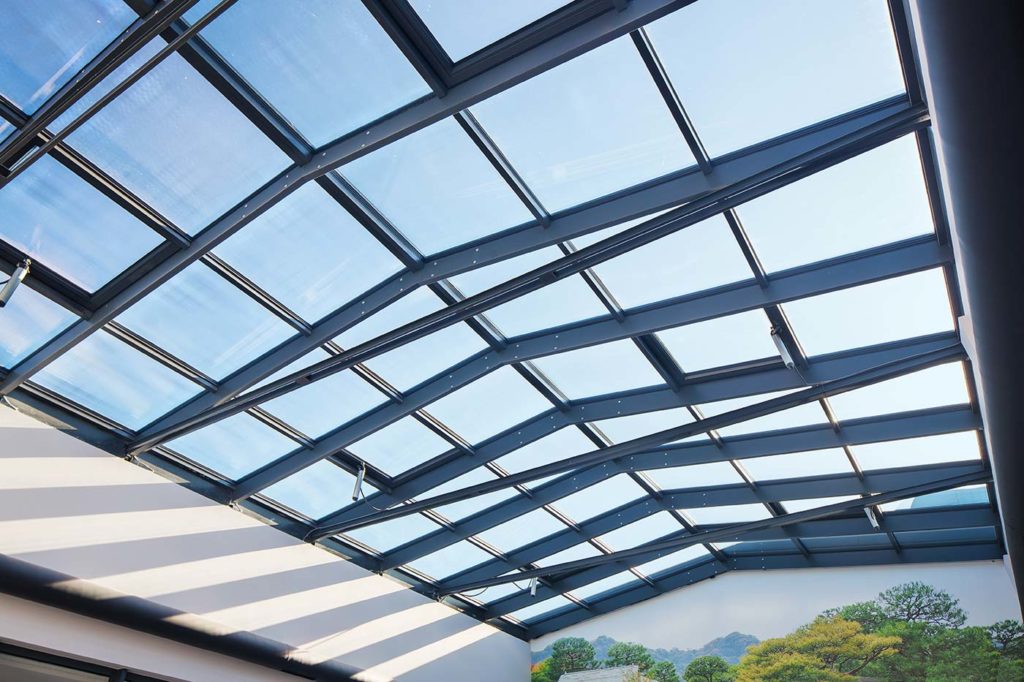 Skylight in YAWAL FA 50N HI system
Aluminium and glass façade at Magnus in Skórnice.
Project implementation 2017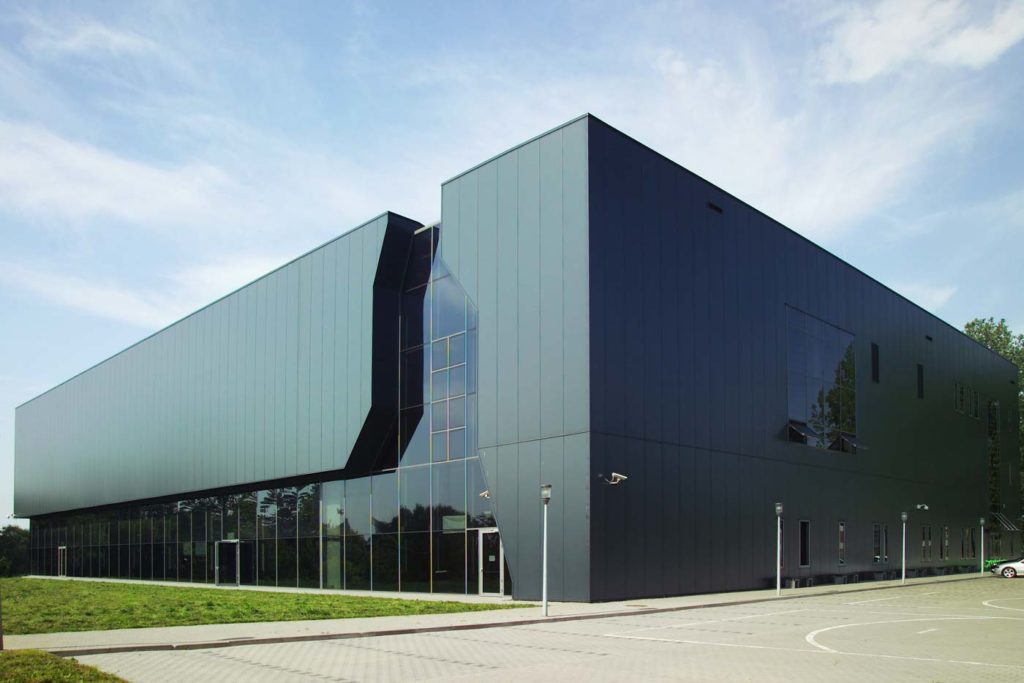 YAWAL FA 50 SL system
Sports hall in Bytom
Project implementation 2009
YAWAL FA 50 system
Łysogóry Hotel in Kielce – entrance roofing
Project implementation 2005/2006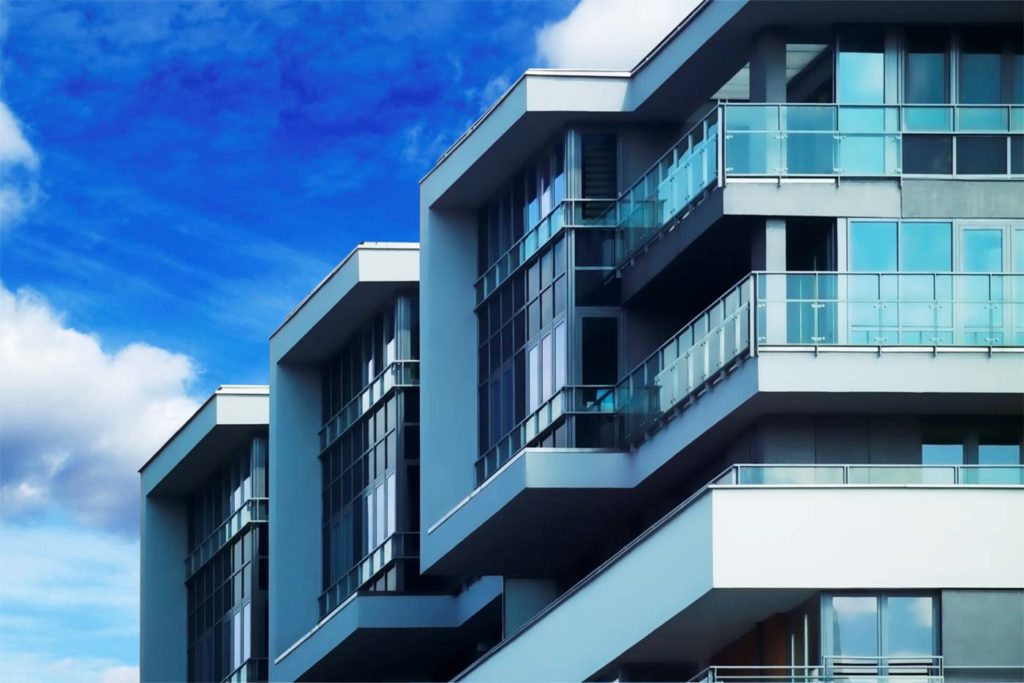 System YAWAL FA 50
Osiedle SALvator w Krakowie
Realizacja 2008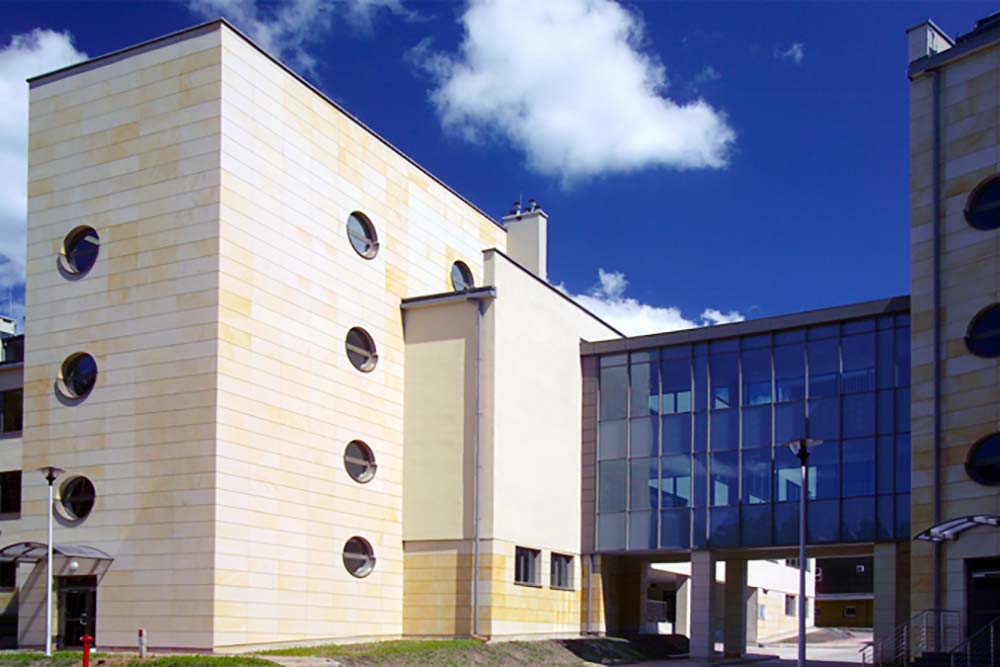 Reynaers System – 50 HI façade
Saint Raphael Hospital in Czerwona Góra near Kielce
Project implementation 2010/2011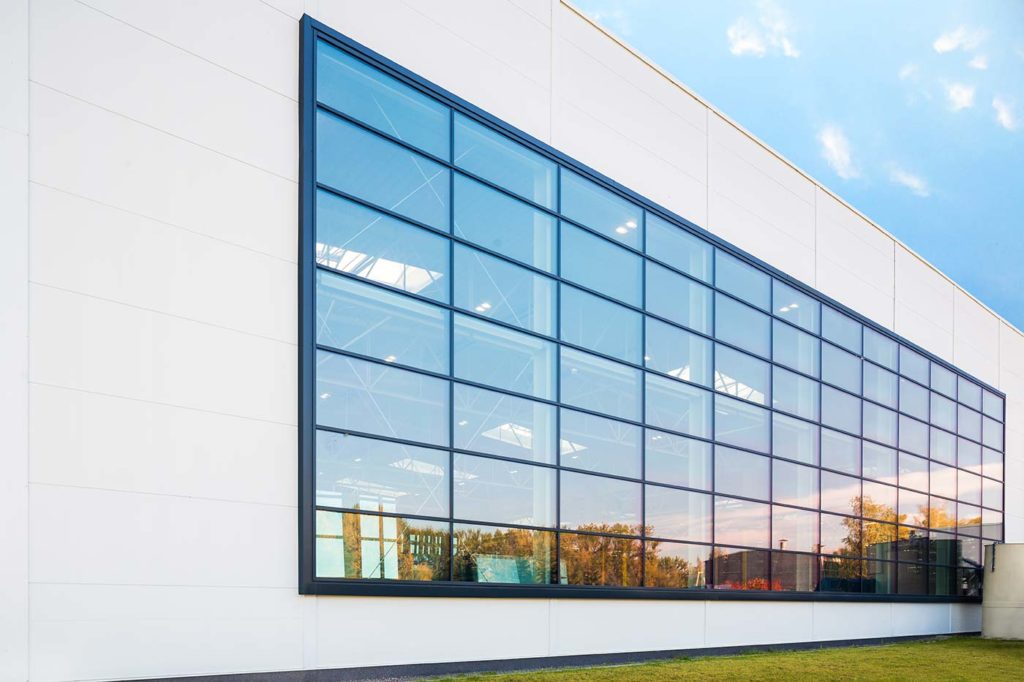 ALUPROF MB-SR 50N HI façade system
Aluminium and glass façade at Schollglas glass factory in Tarnobrzeg.
Project implementation 2017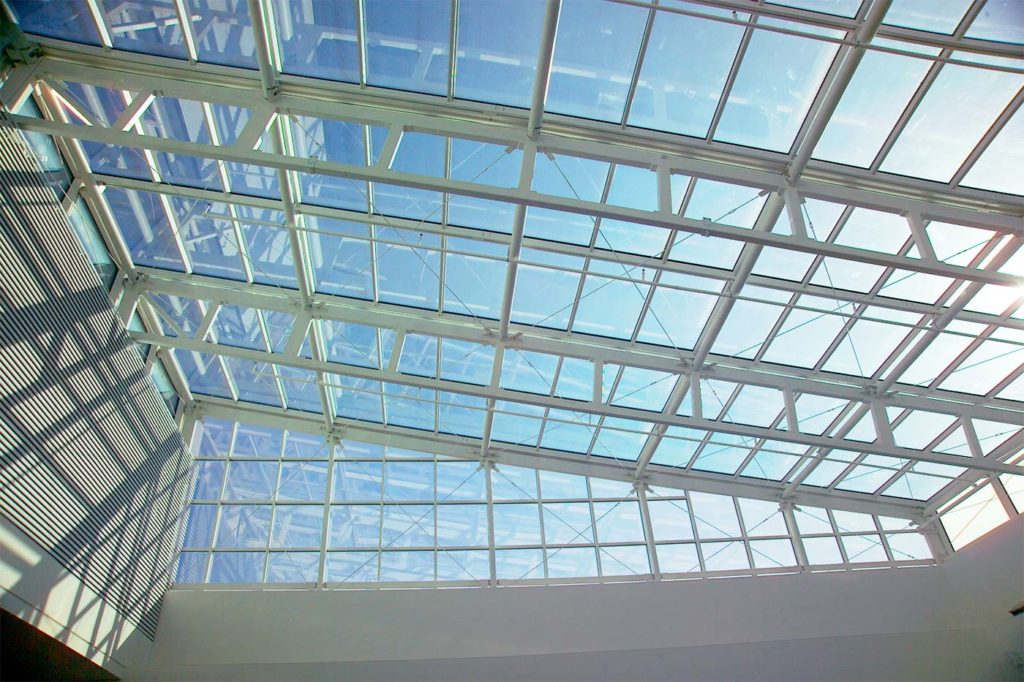 ALUPROF MB-SR 50N HI façade system
Aluminium and glass façade at Schollglas glass factory in Tarnobrzeg.
Project implementation 2017