Aluminum Joinery
Aluco Offer
Architectural aluminum systems can be utilized to create a wide range of construction joinery, including windows, doors, dormers, conservatories, mullion-transom facades, as well as semi-structural facades.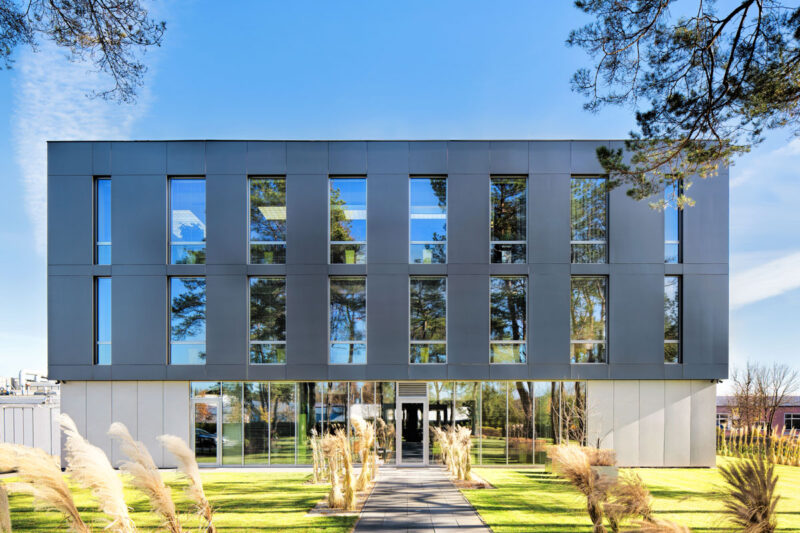 Our Offer
At Aluco System, we make and deliver the following aluminum and glass joinery:
aluminum windows and doors,
fire-rated joinery,
sliding doors (automatic and manual),
aluminum and glass facades,
enclosures for balconies and loggias,
conservatories.
Our structures are constructed using top-quality aluminum profiles, which are validated (in accordance with the applicable construction code) by certificates of approval for use in the construction industry issued by the Building Research Institute.
Aluminum Windows and Doors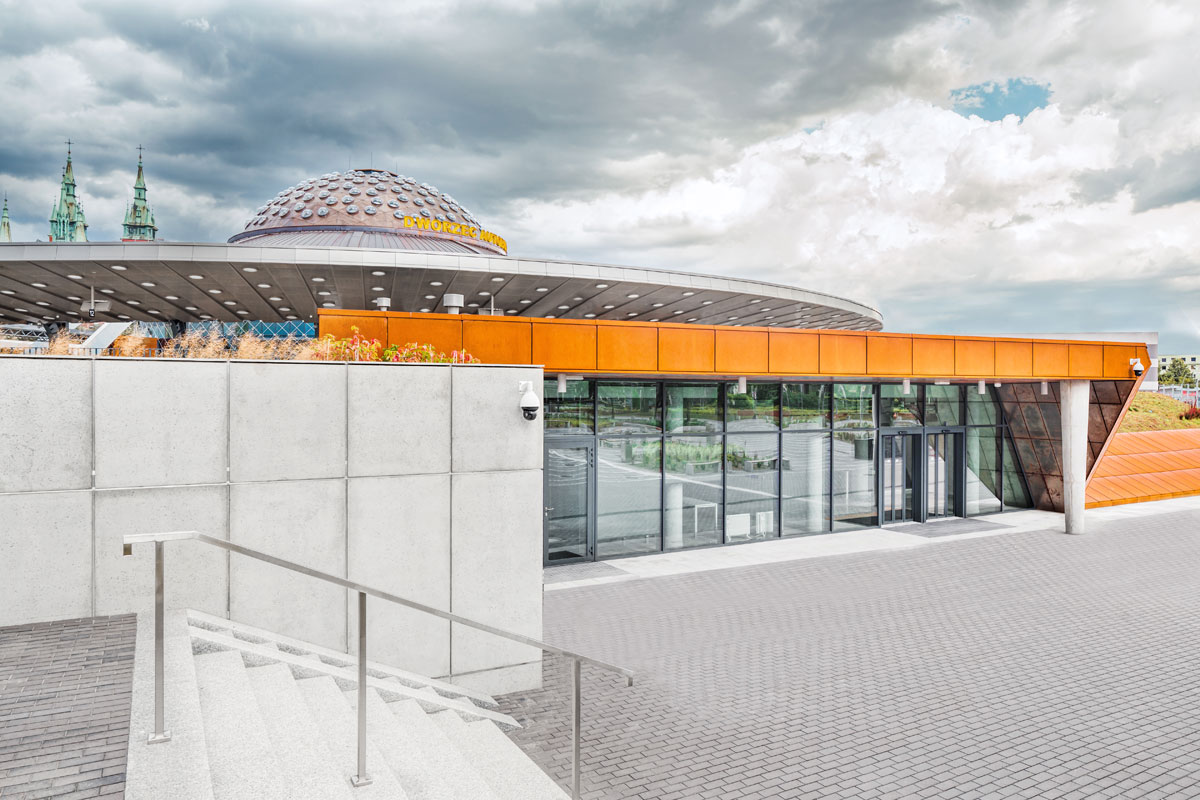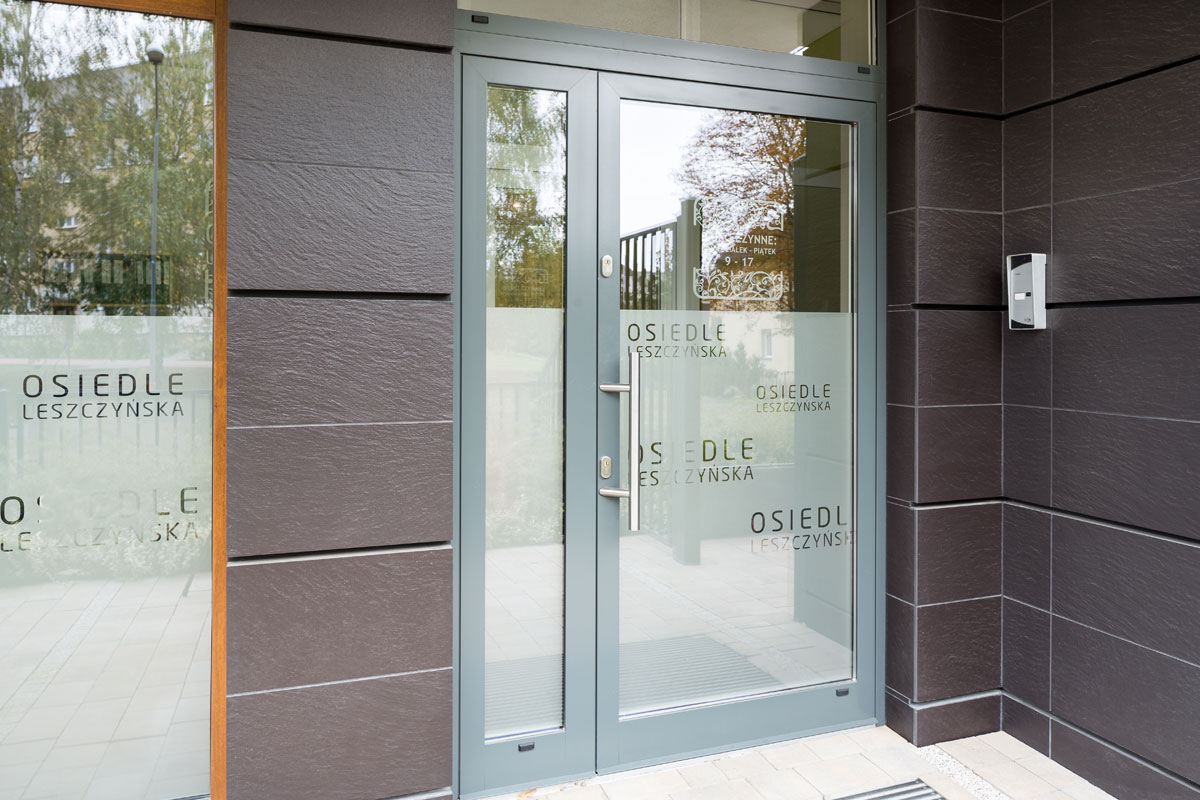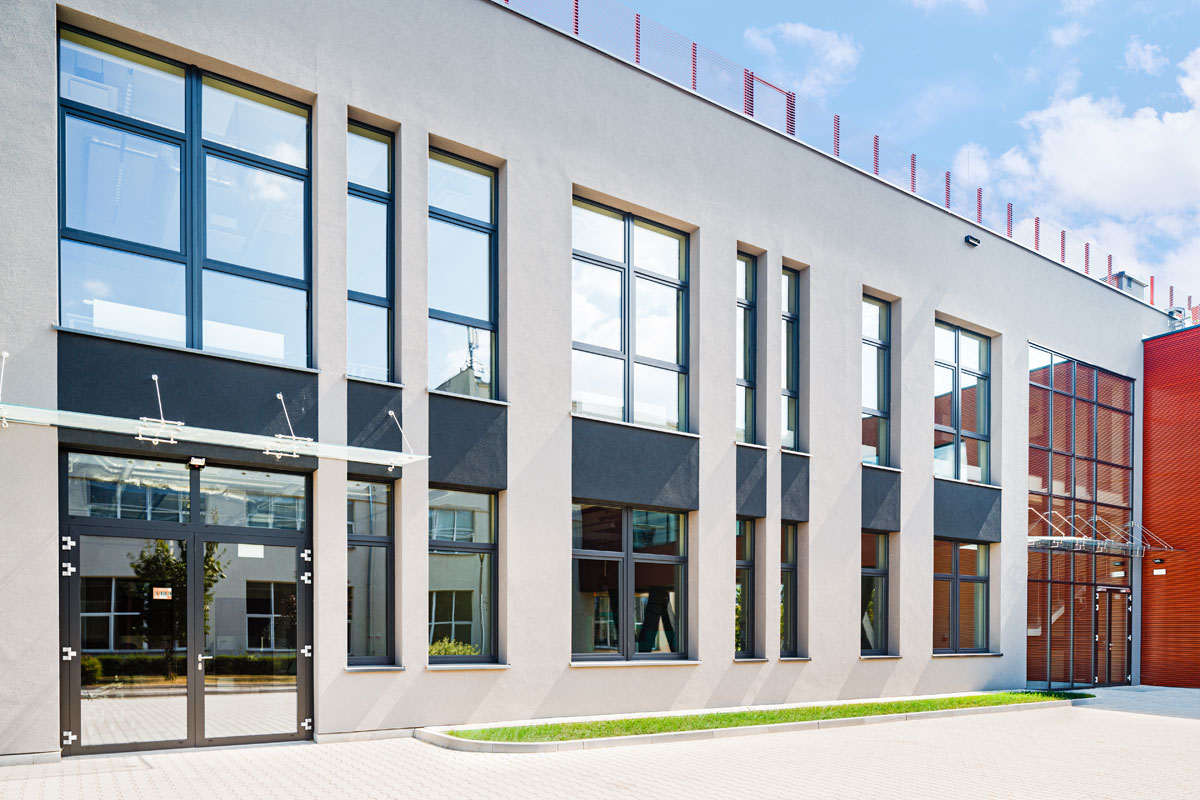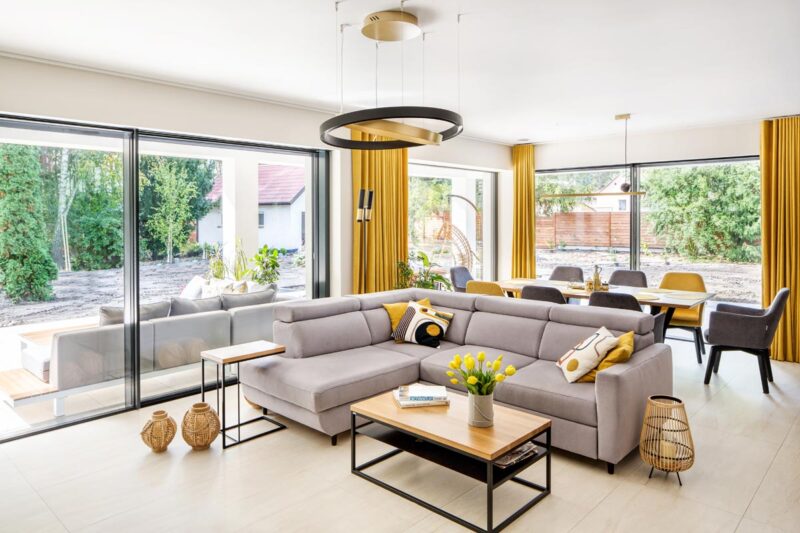 Aluminum Windows and Doors
PRIVATE CUSTOMERS
We manufacture and supply aluminum windows and doors for utility, industrial, and residential buildings. Additionally, we cater to private customers by providing aluminum and glass windows and doors designed for single-family houses. Contact us for more information.
Aluminum and Glass Facades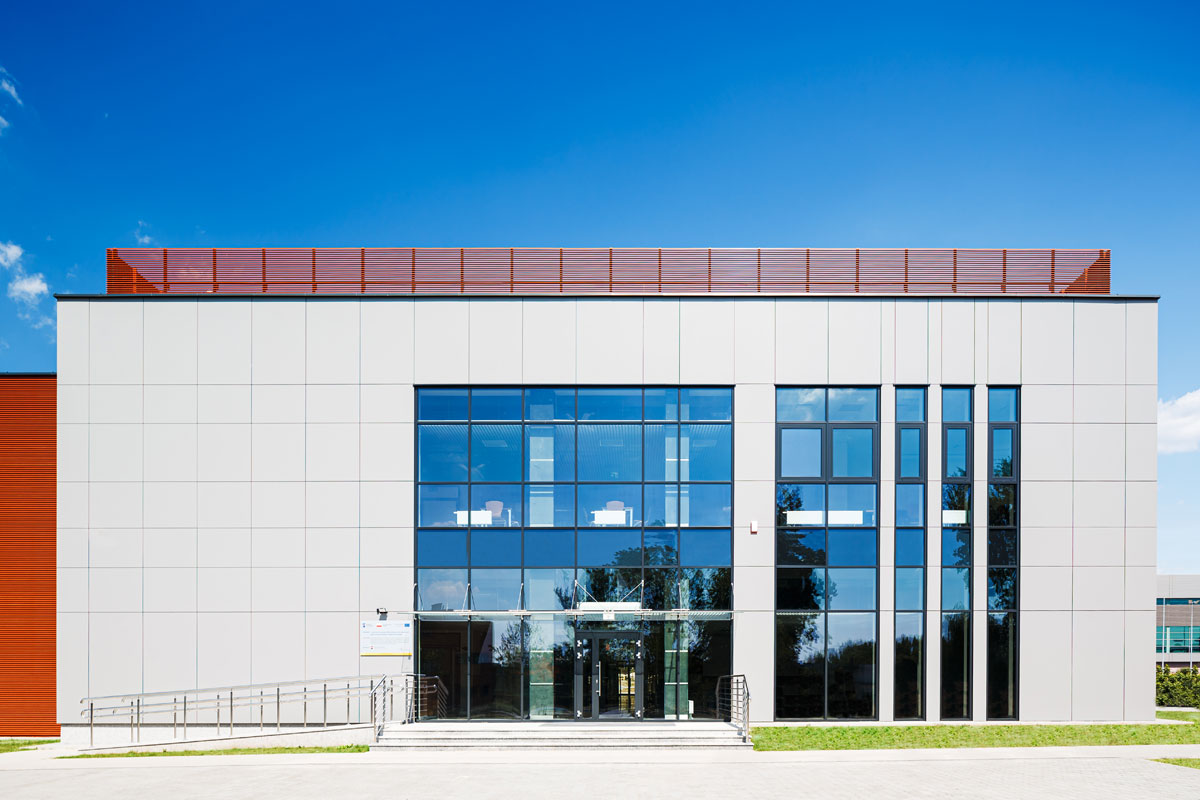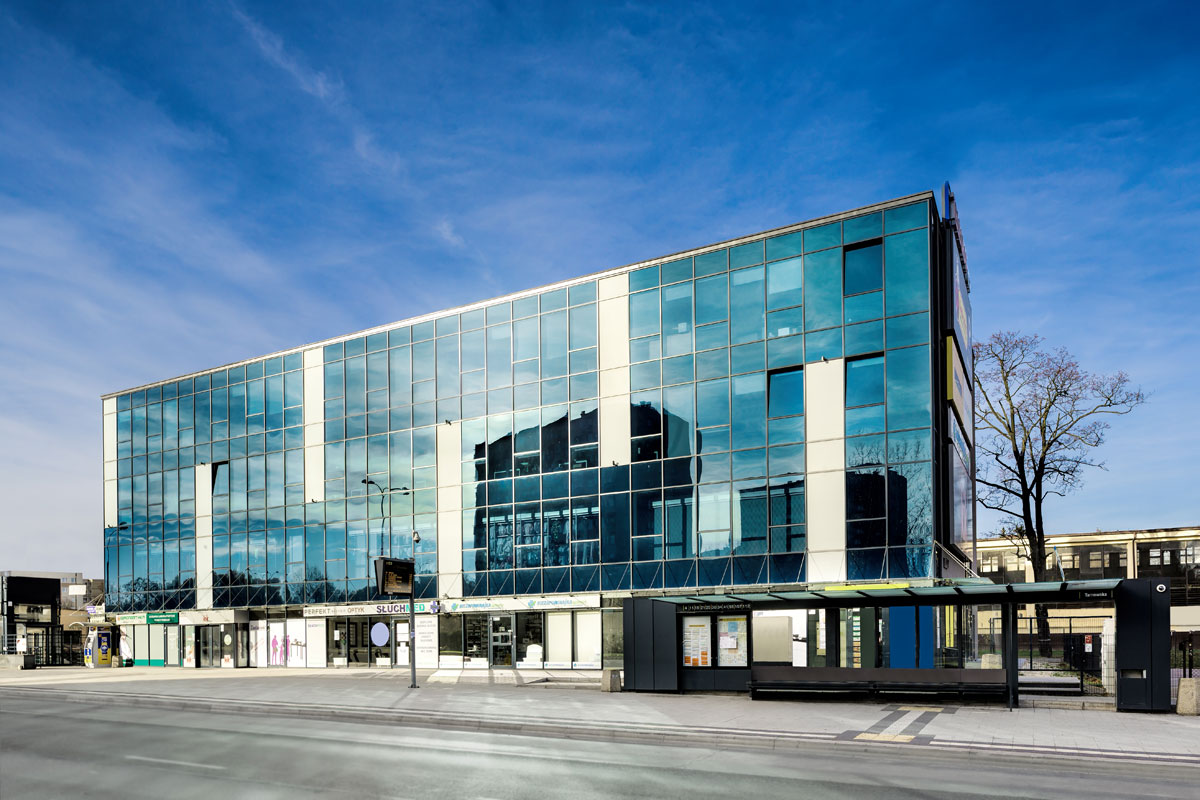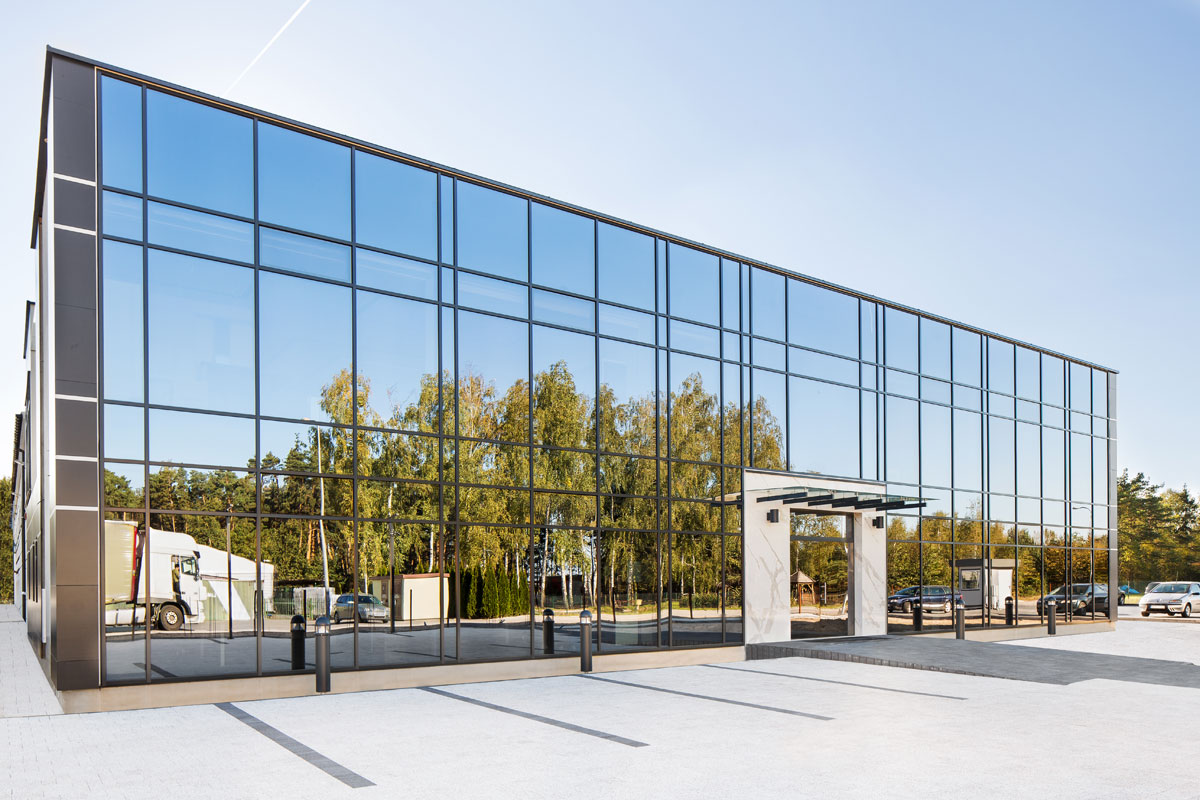 Aluminum Joinery
THE BEST SYSTEMS
We use ALUPROF, YAWAL, REYNAERS and SCHUCO systems and others. We have partnered with suppliers of components and accessories that meet high quality requirements, e.g.: EFFECT GLASS, PILKINGTON, AGC, ESCO, DORMA and BESAM.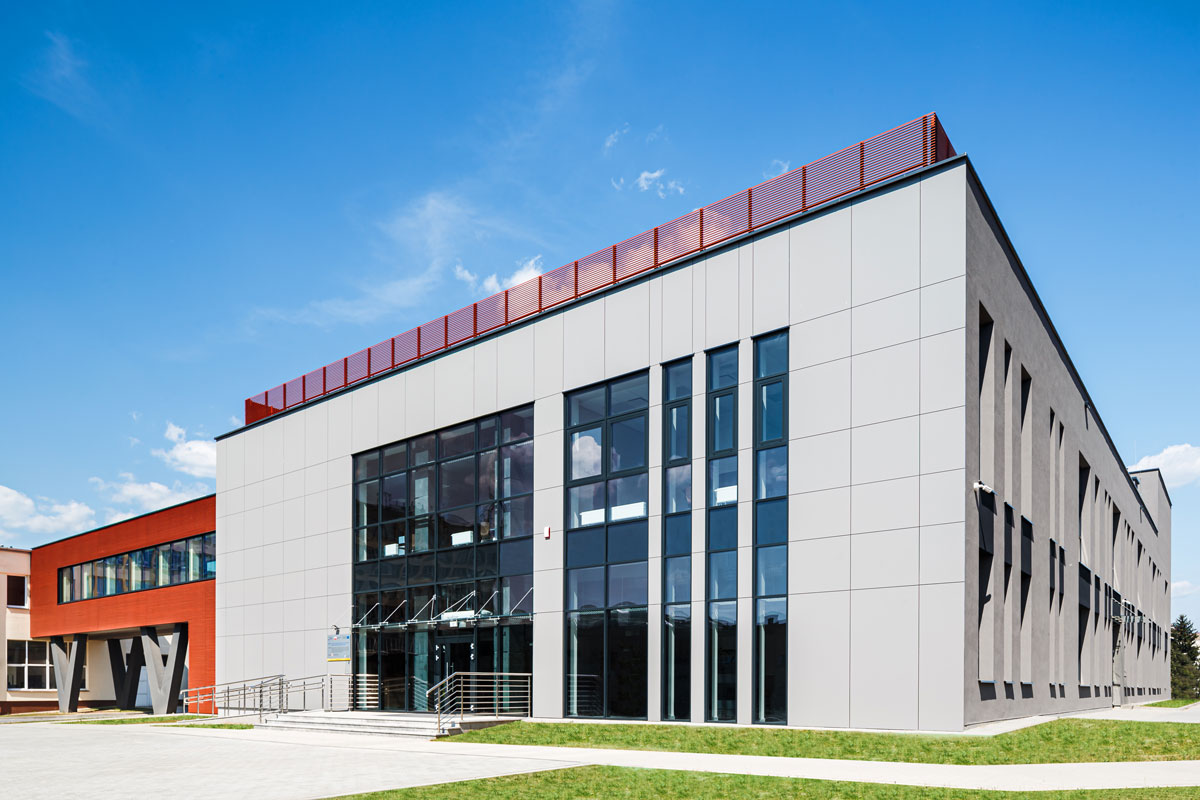 Advantages of Aluminum Structures
Precision of workmanship.
Dimensional stability over a long-term period (unlike PVC, the shape does not change due to heating).
High mechanical durability in comparison to PVC.
Aluminum structures do not require surface maintenance like wooden ones, and cleaning is quick and easy.
Aluminum structures (powder-coated or anodized) are very durable, resistant to weather conditions and wear.
A wide selection of colors for painted and anodized profiles.
The elegant profile of Aluminum structures guarantees maximum light access and aesthetic appearance.
Very good thermal insulation, which is ensured by a complex structure and various types of filling.
Aluminum profiles allow for the structure with a thermal insulation coefficient reaching U = 1.2 W/(m2*K) with glass with a coefficient reaching U = 1.0 W/(m2*K).
Various opening styles and systems and compatibility with other Aluminum systems.
Fire-resistant systems in EI15 to EI60 classes and anti-burglary systems available.
The possibility of making arch structures.
Aluminum windows and doors are stiffer and lighter than PVC and wood, making them suitable for larger structures.
The use of a thermal barrier made of polyamide in the bridge zone provides aluminum profiles with thermal insulation.
Special Aluminum structures meet specific fire safety and anti-burglary requirements as described in certificates.
Aluminum guarantees simple and clean processing.
Aluminum systems, depending on the thermal requirements for the structure, allow the use of warm or cold systems.
They allow for the use of a wide range of glazing types with different thicknesses and types.
Unlike PVC, they do not emit harmful compounds in case of fire.
The possibility of producing sliding doors with a very large glass pane, which are widely used in the construction of terraces and conservatories.
Prestigious appearance of Aluminum.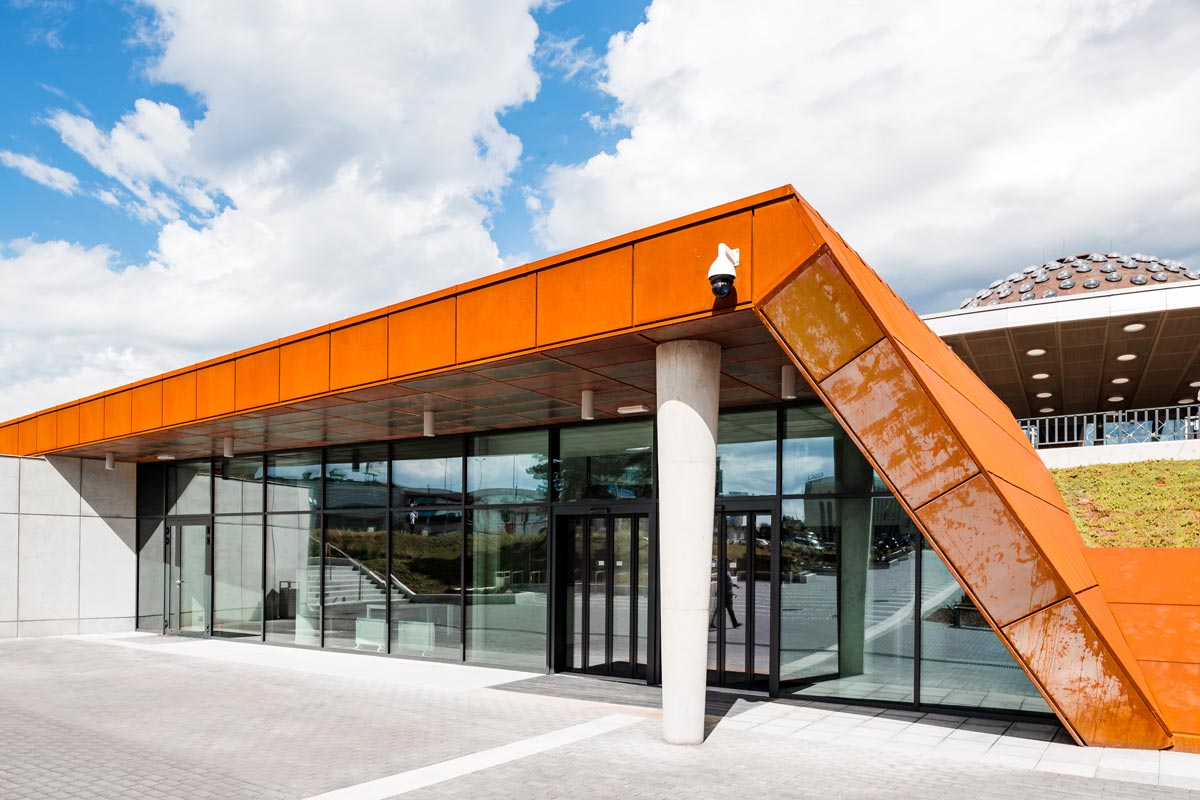 Louvre Systems
Buildings are not merely roofs over our heads; they also shape the way we perceive our surroundings. Just as nature creates stunning views, buildings demonstrate what humans are capable of creating. If a particular building evokes admiration, even for a moment, then we, as creators, know that we have successfully achieved its full potential.
Louvre Windows, which co-create a complete building structure in a way that does not compromise its overall concept but rather enhances its visual qualities, represent our contribution to this potential. Additionally, we place great emphasis on energy efficiency. Our windows comply with the currently valid EnEV standards (German standards regarding the energy efficiency of buildings), and their low combined transmittance coefficients and low U-values, up to 0.5 W/m2K, contribute to energy conservation.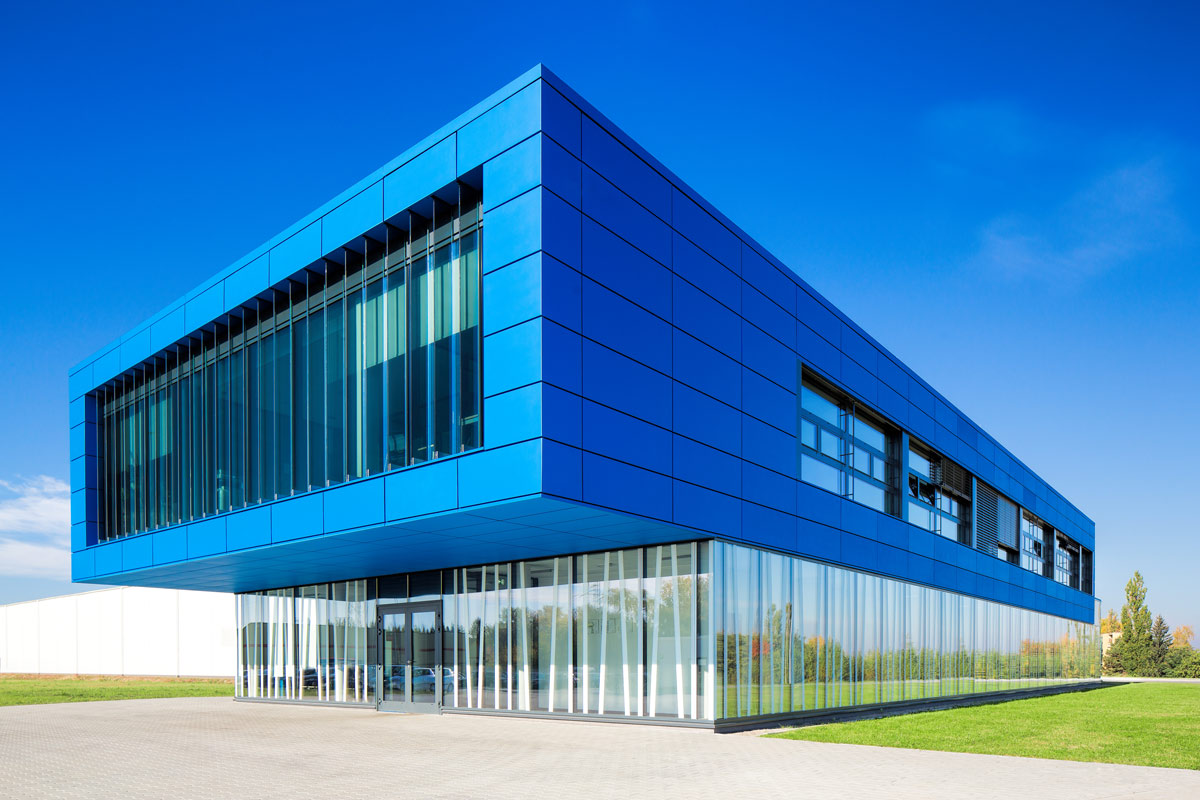 Considering the comfort of use, aesthetics and care for the environment, we present our louvre window systems, which can be used as:
daily ventilation systems,
smoke removal systems,
make-up air systems (necessary for the proper functioning of smoke removal systems).
Our systems can be adapted to Aluminum and glass facades, used as individual windows or as vent systems.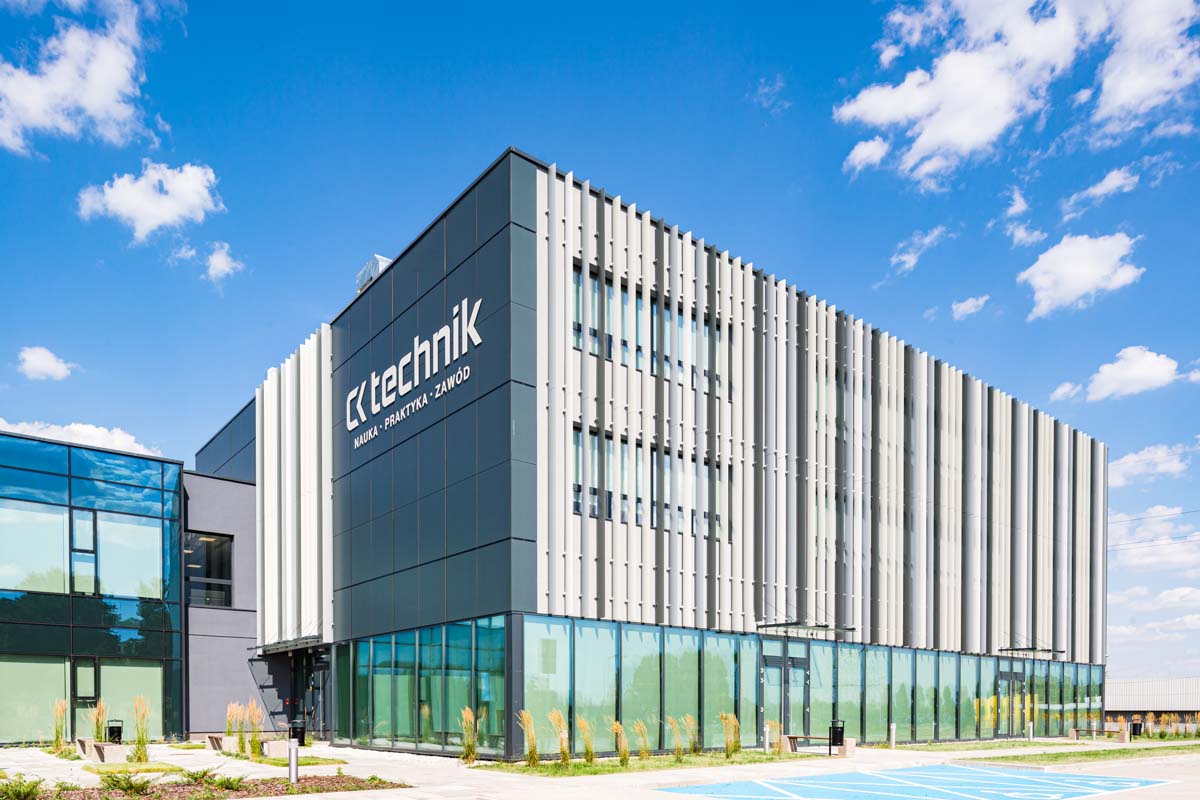 Aluminum Joinery
DOWNLOADS
Download our PDF brochure to find out more about the Aluminum joinery offered by Aluco System.
Selected Projects
Below, you will find a collection of projects implemented by Aluco System in aluminum joinery and louvre windows.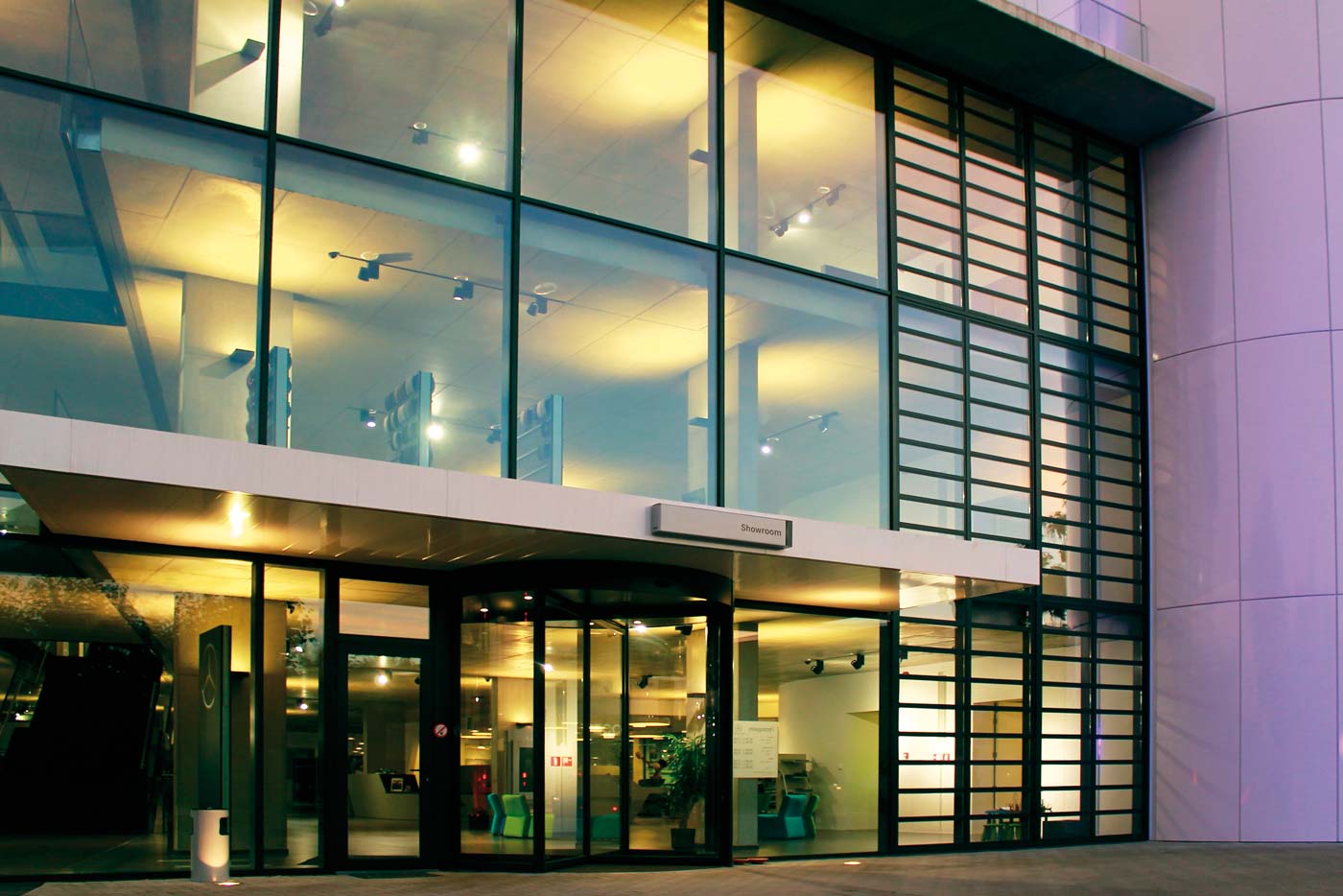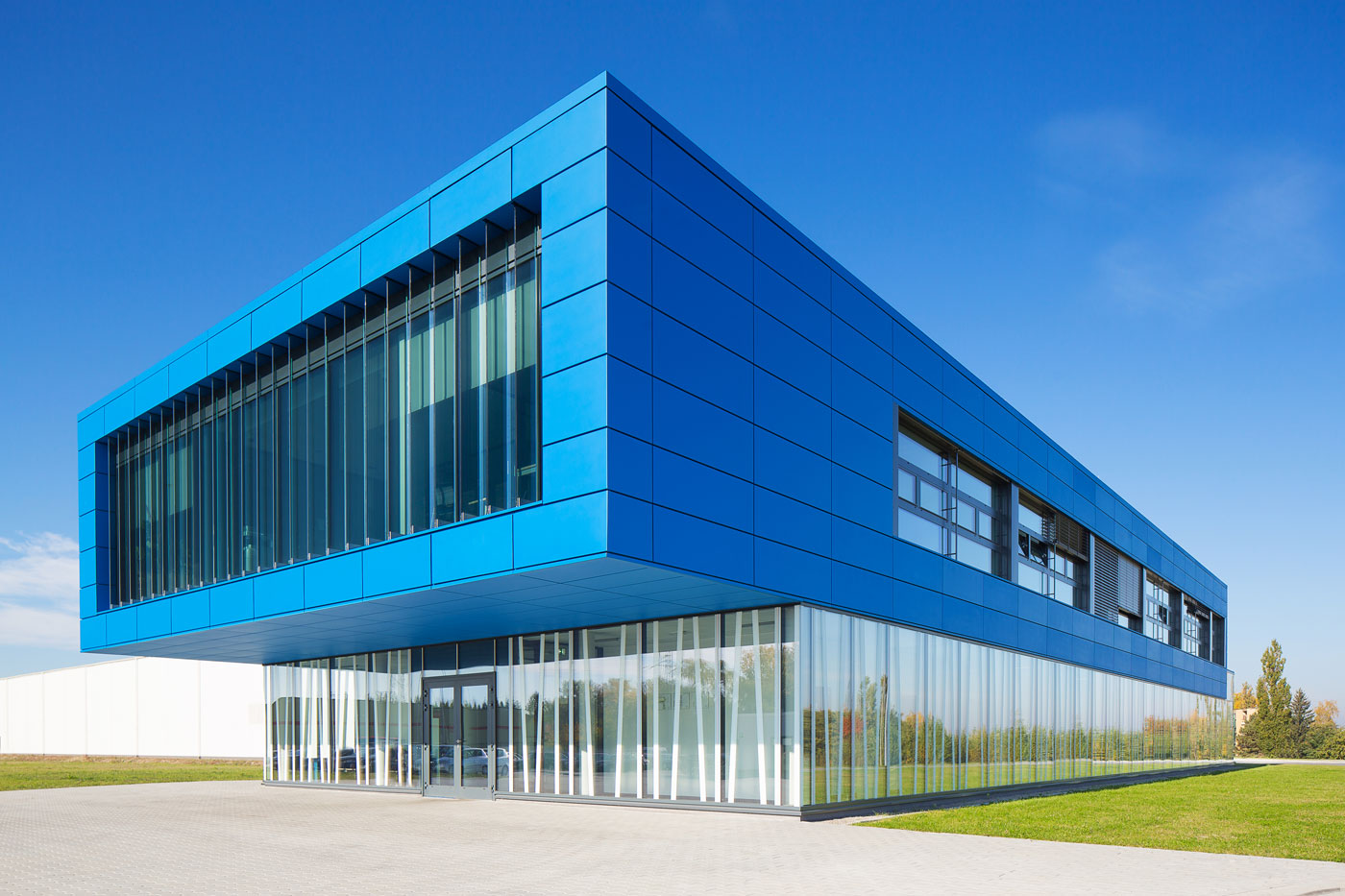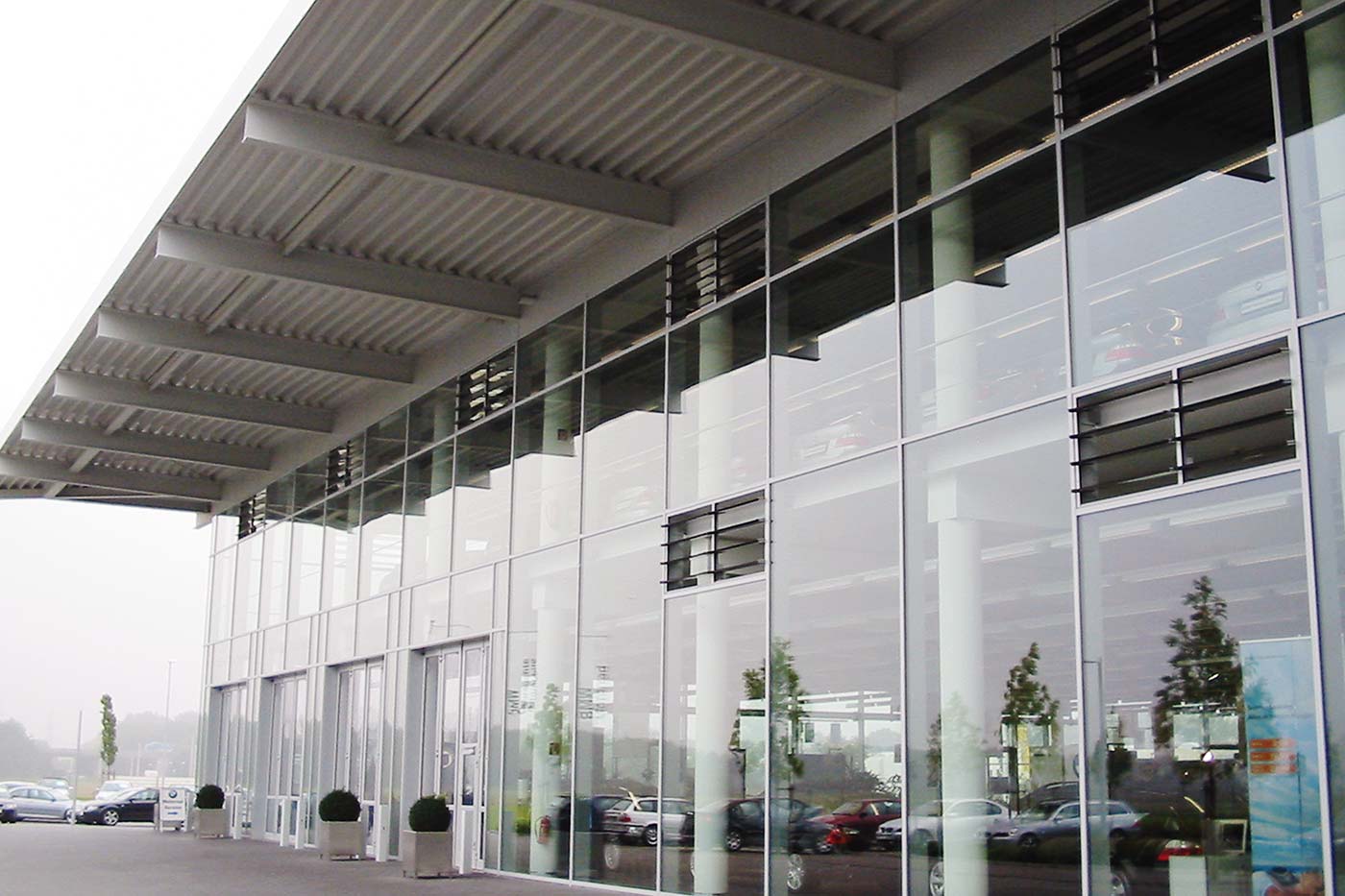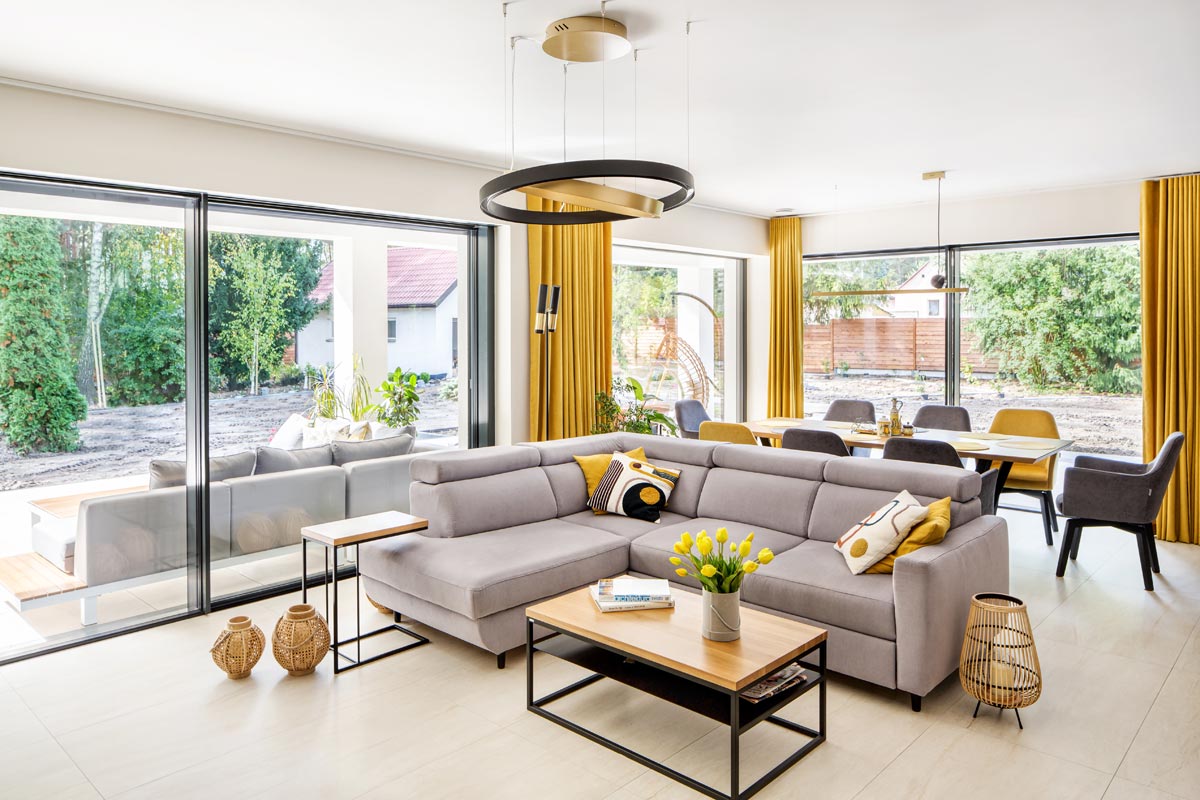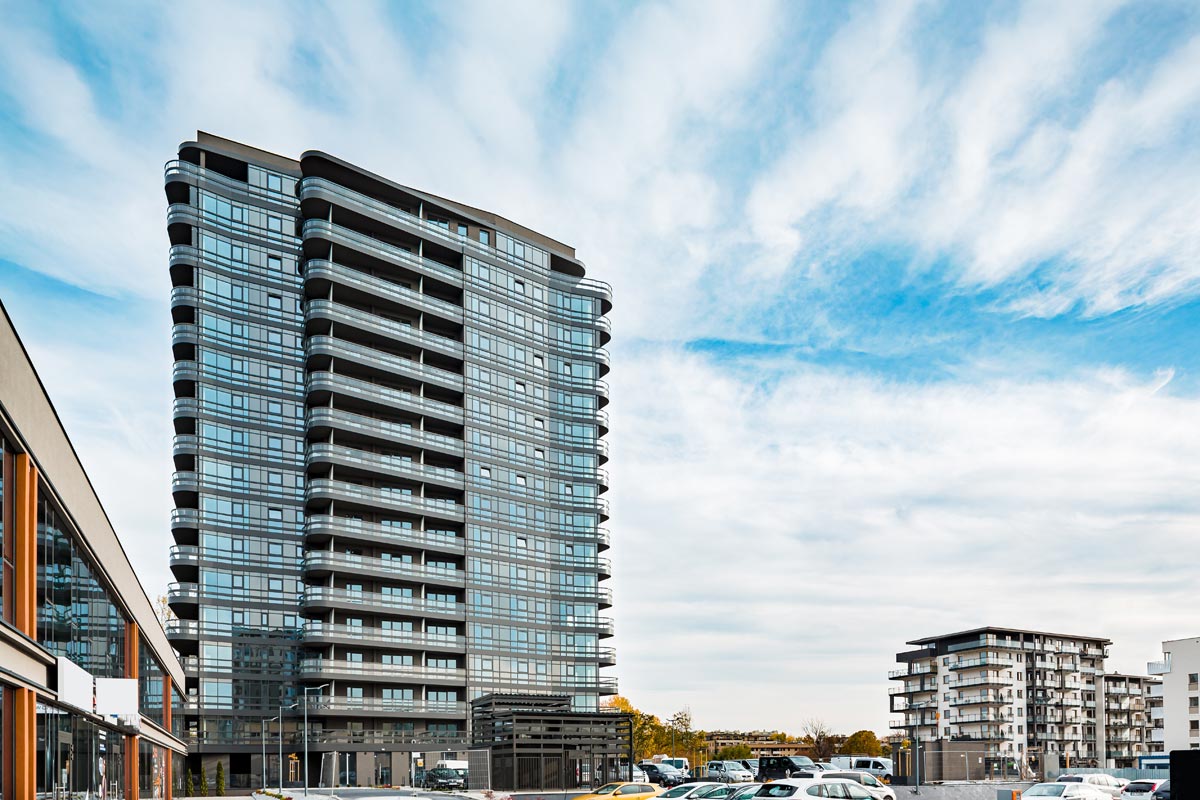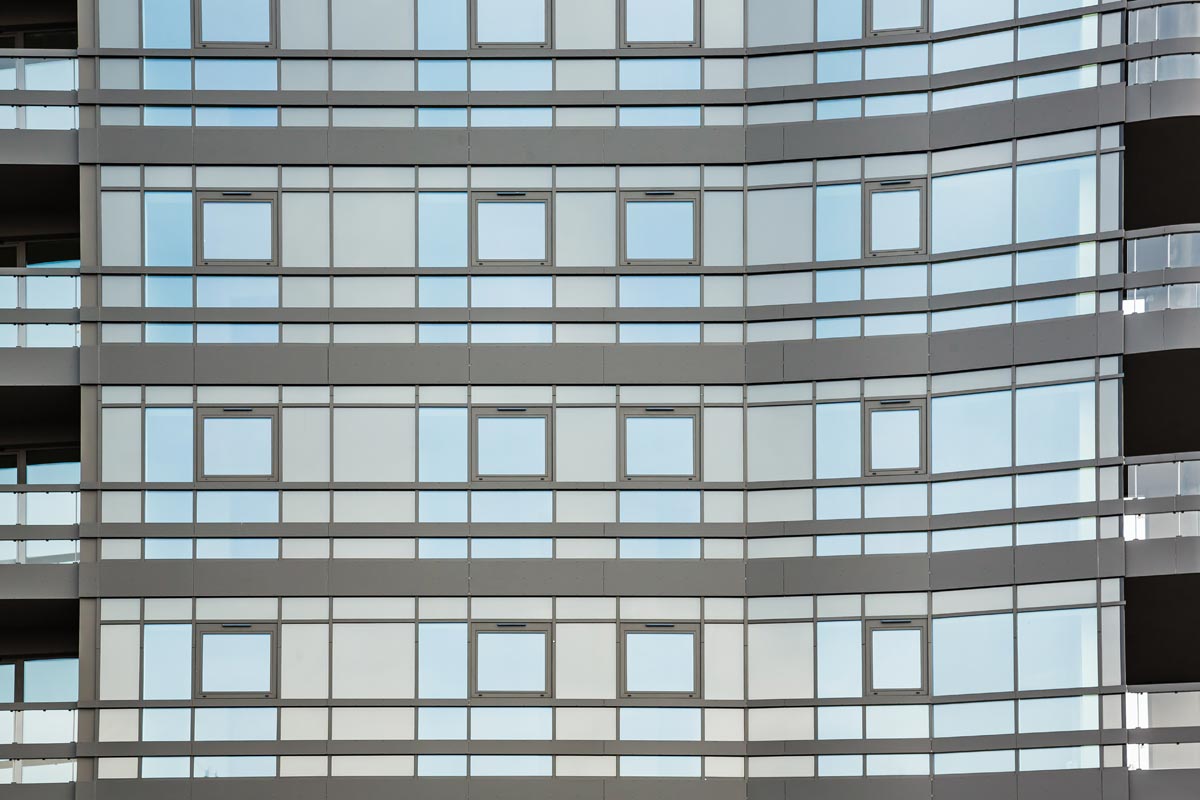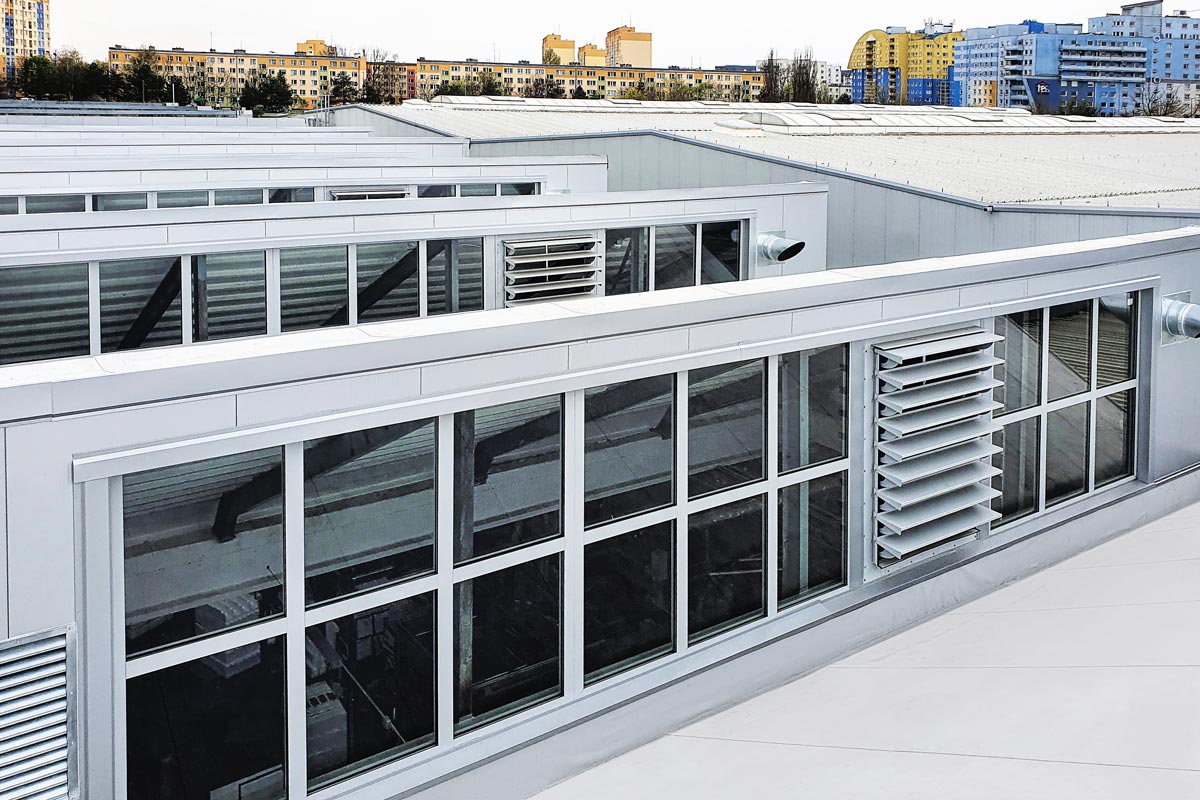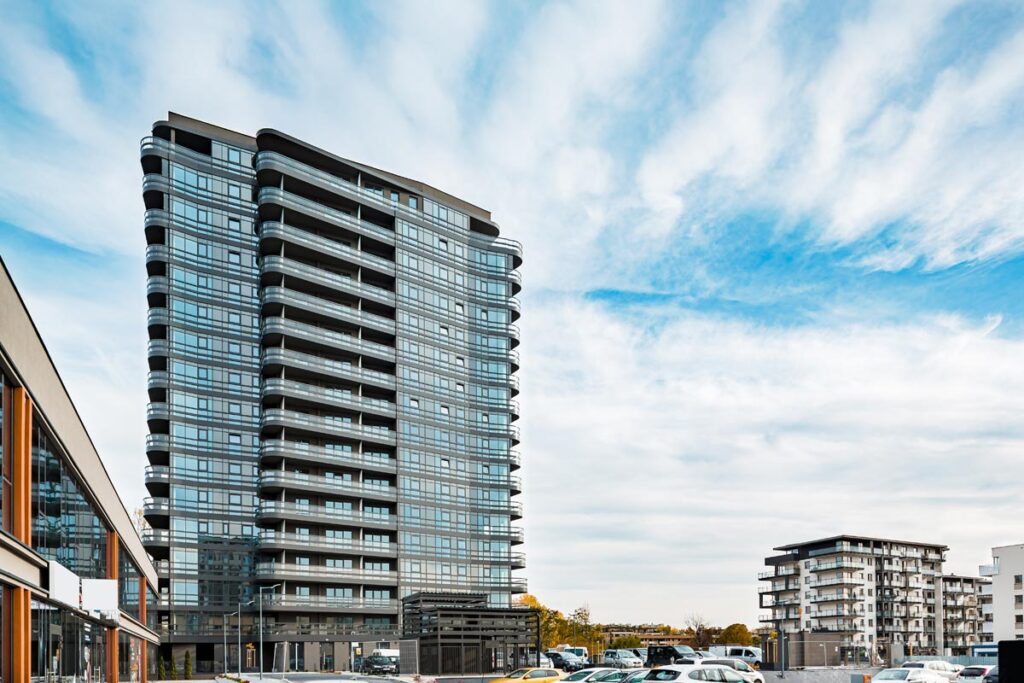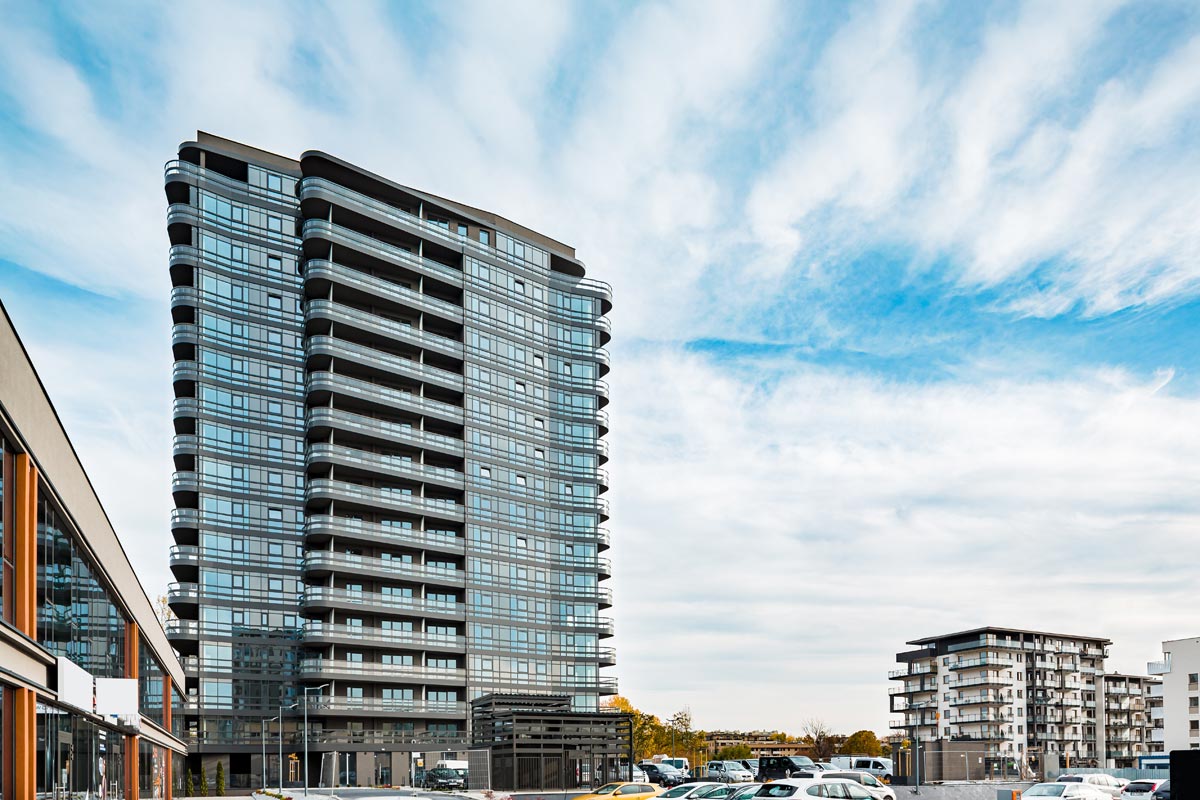 Aluminum joinery at the Plaza Tower residential facility in Kielce.
Aluprof MBSRN50 Hi system with MB 86 windows.
Project completed in 2020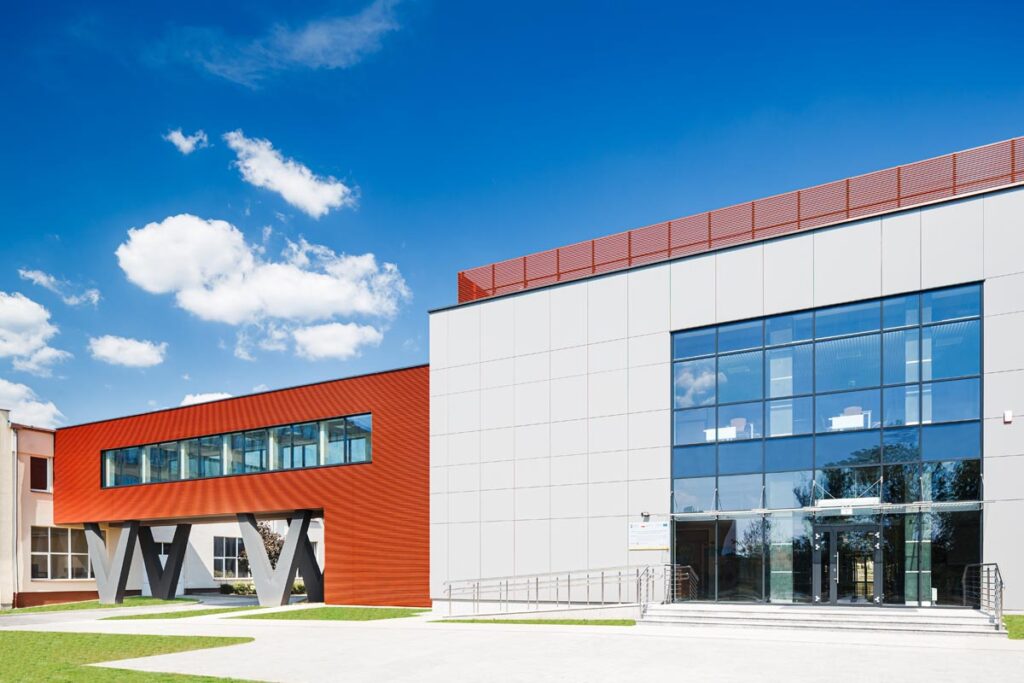 CENWIS building at the Kielce University of Technology.
ALURON facades and exterior doors, ALUPROF fire-rated doors, HPL ventilated facade with TRESPA facade panels and SOLARTECH exterior venetian blinds.
Project completed in 2020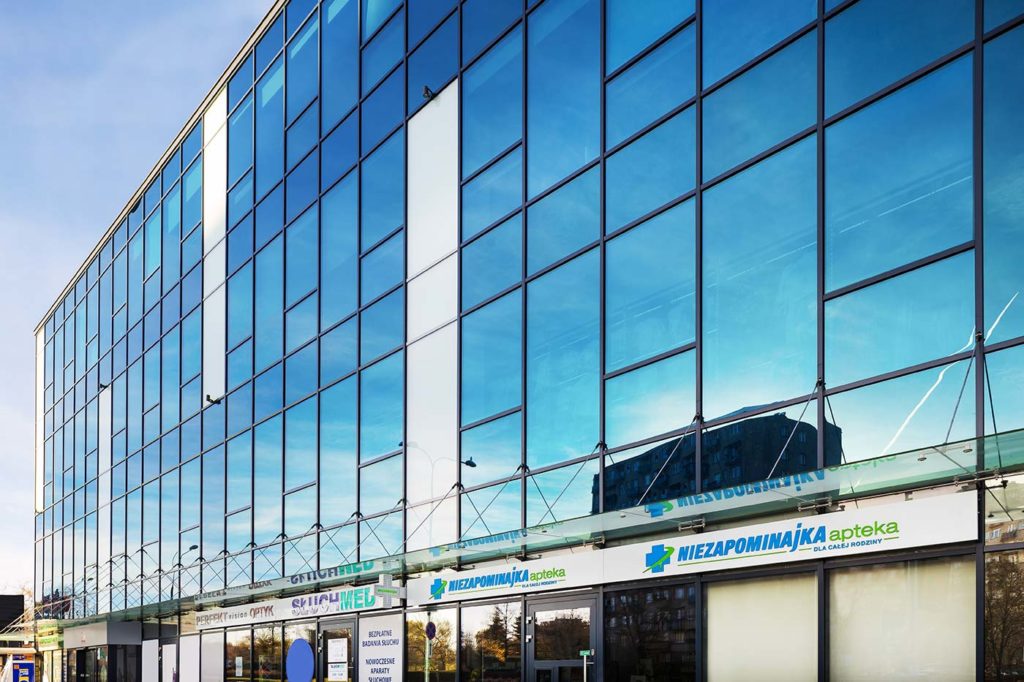 ALUPROF MB-SR 50N (IW) HI system
Aluminum and glass facade at TELEGRAF CITY in Kielce. Ul. Tarnowska
Project completed in 2016/2017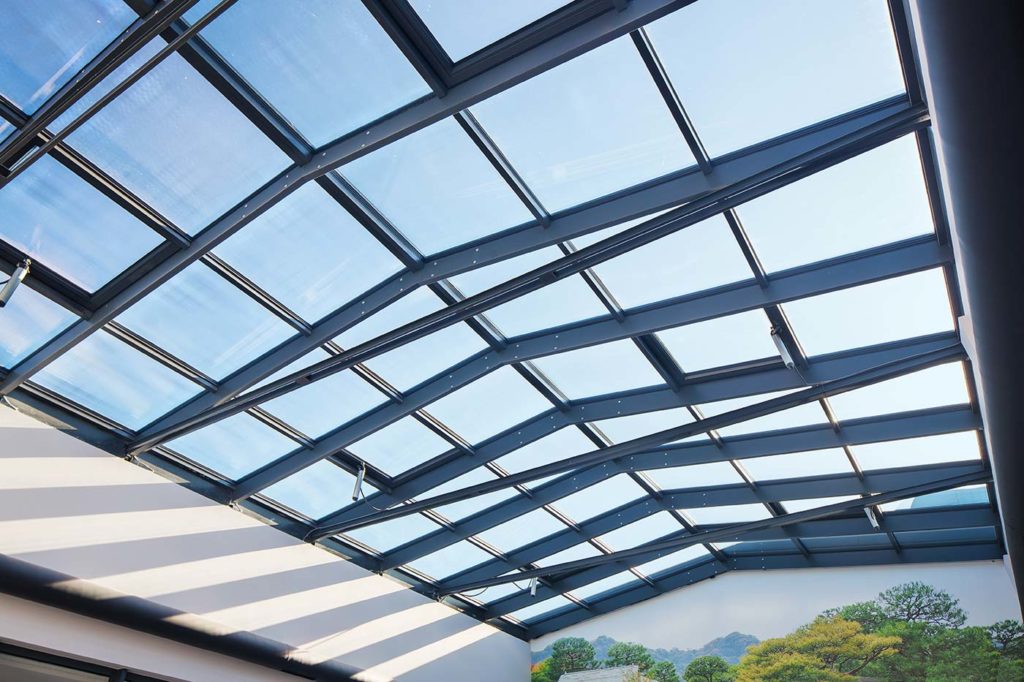 Skylight in YAWAL FA 50N HI system
Aluminum and glass facade at Magnus in Skórnice
Project completed in 2017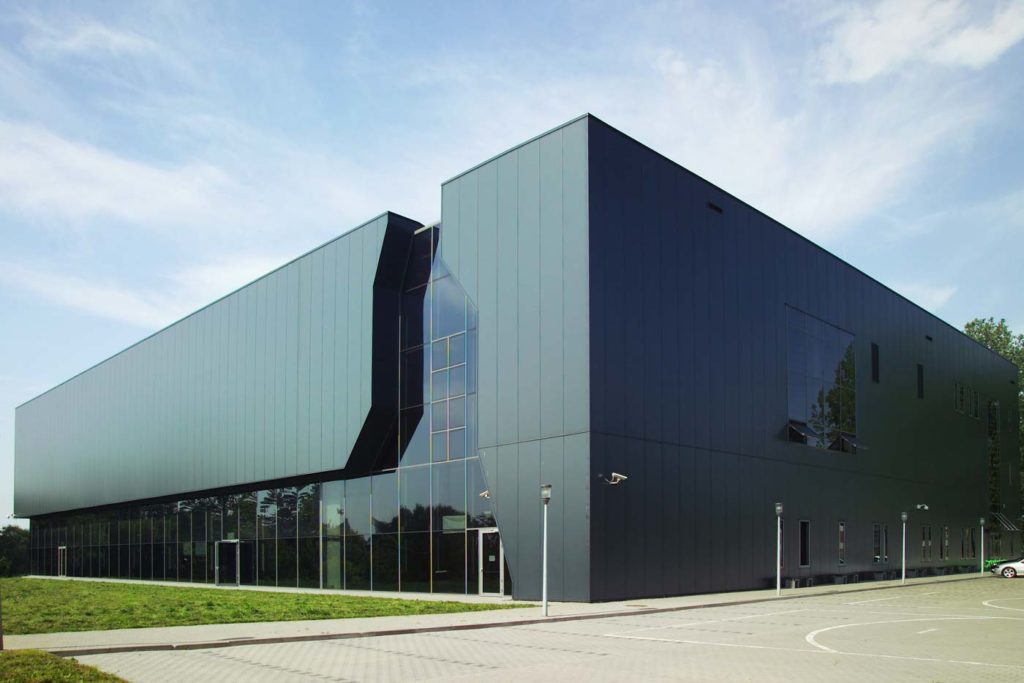 YAWAL FA 50 SL system
Sports hall in Bytom
Project completed in 2009
YAWAL FA 50 system
Łysogóry Hotel in Kielce – entrance roofing
Project completed in 2005/2006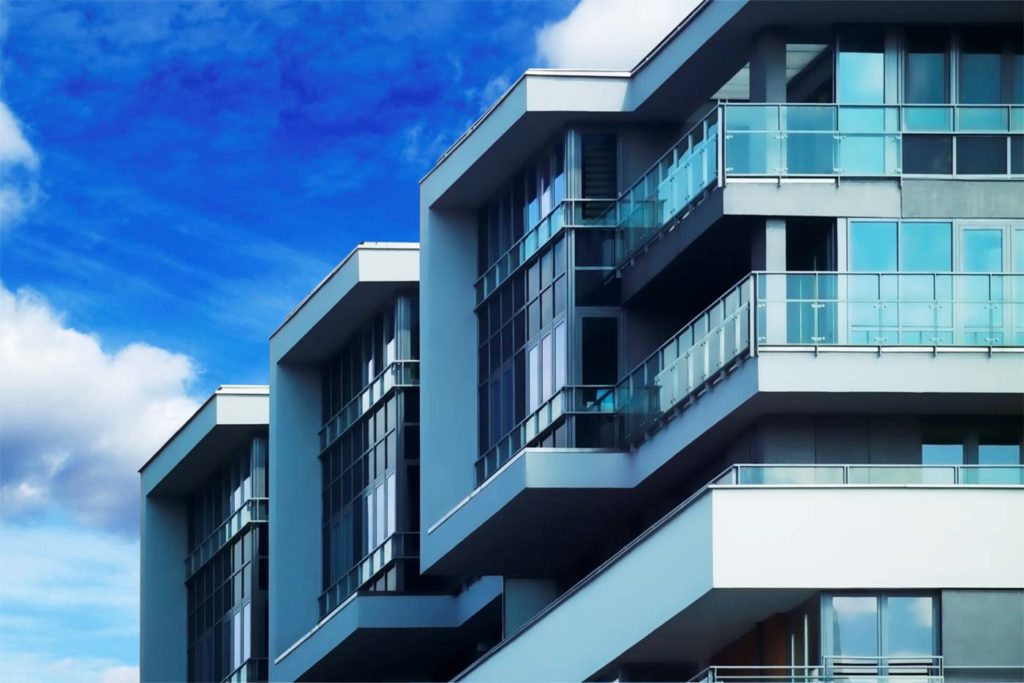 YAWAL FA 50 system
SALvator estate in Kraków
Project completed in 2008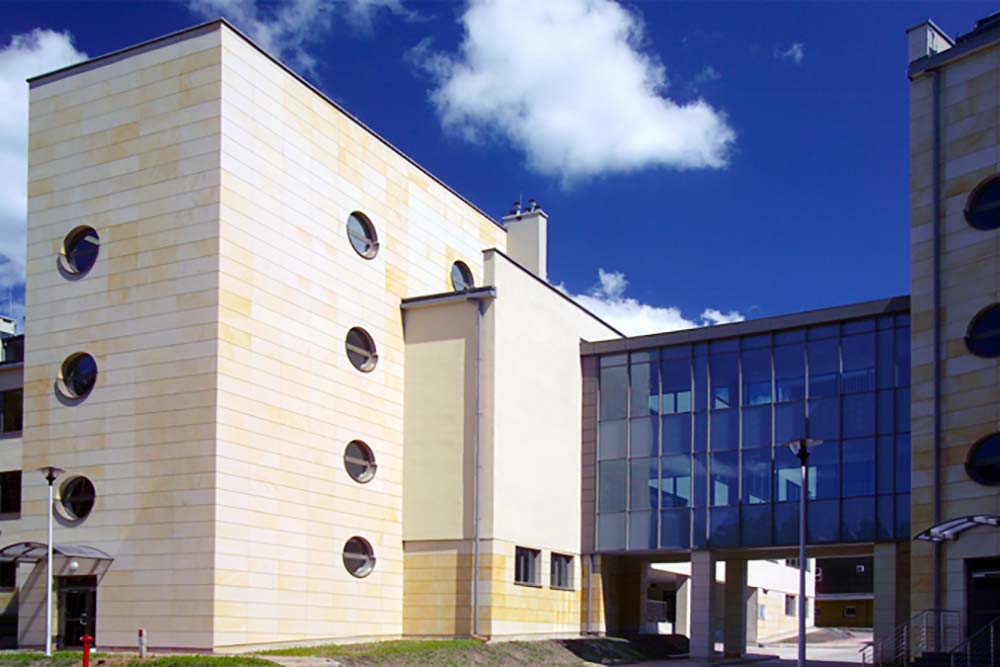 Reynaers System – cw 50 HI facade
Saint Raphael Hospital in Czerwona Góra near Kielce
Project implementation 2010/2011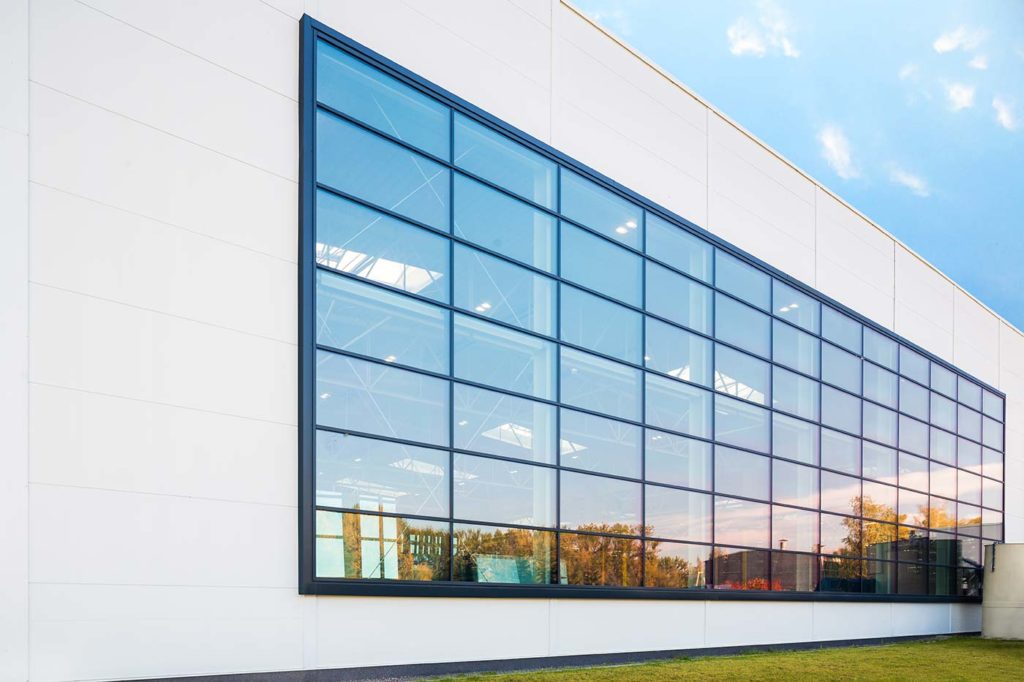 ALUPROF MB-SR 50N HI facade system
Aluminum and glass facade at the Schollglas glass factory in Tarnobrzeg
Project completed in 2017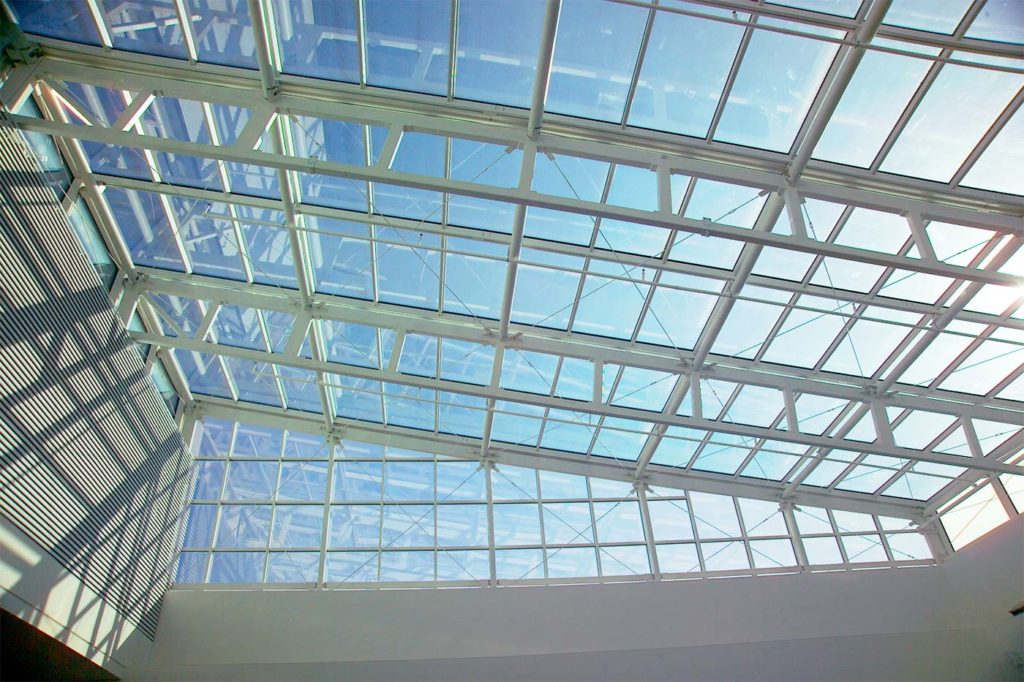 SCHUECO system based on FW 50+
ECHO shopping mall in Kielce. Skylight area: approx. 6000 m2
Project completed in 2010/2011
Request a Quote
Contact us if you want to get a precise quote for your project or if you need more information.