Louvres
Natural smoke removal systems
Our louvres can be fitted in:
continuous skylights(barrel vault skylights and polygon skylights),
polycarbonate façades,
roof top smoke vents.
Our louvres can perform different functions in the building, i.e.:
smoke removal devices,
aeration systems (necessary for the proper functioning of a smoke removal system),
devices for daily ventilation.
Given the above, our louvres can be used in all types of buildings performing different functions.
ALUCO SMOKEJET vents
ALUCO SMOKEJET is a natural louvre fan for natural ventilation, smoke removal and heat transfer.
It meets fire protection requirements in accordance with DIN EN 12101-2 and VdS 2159 German fire protection standard.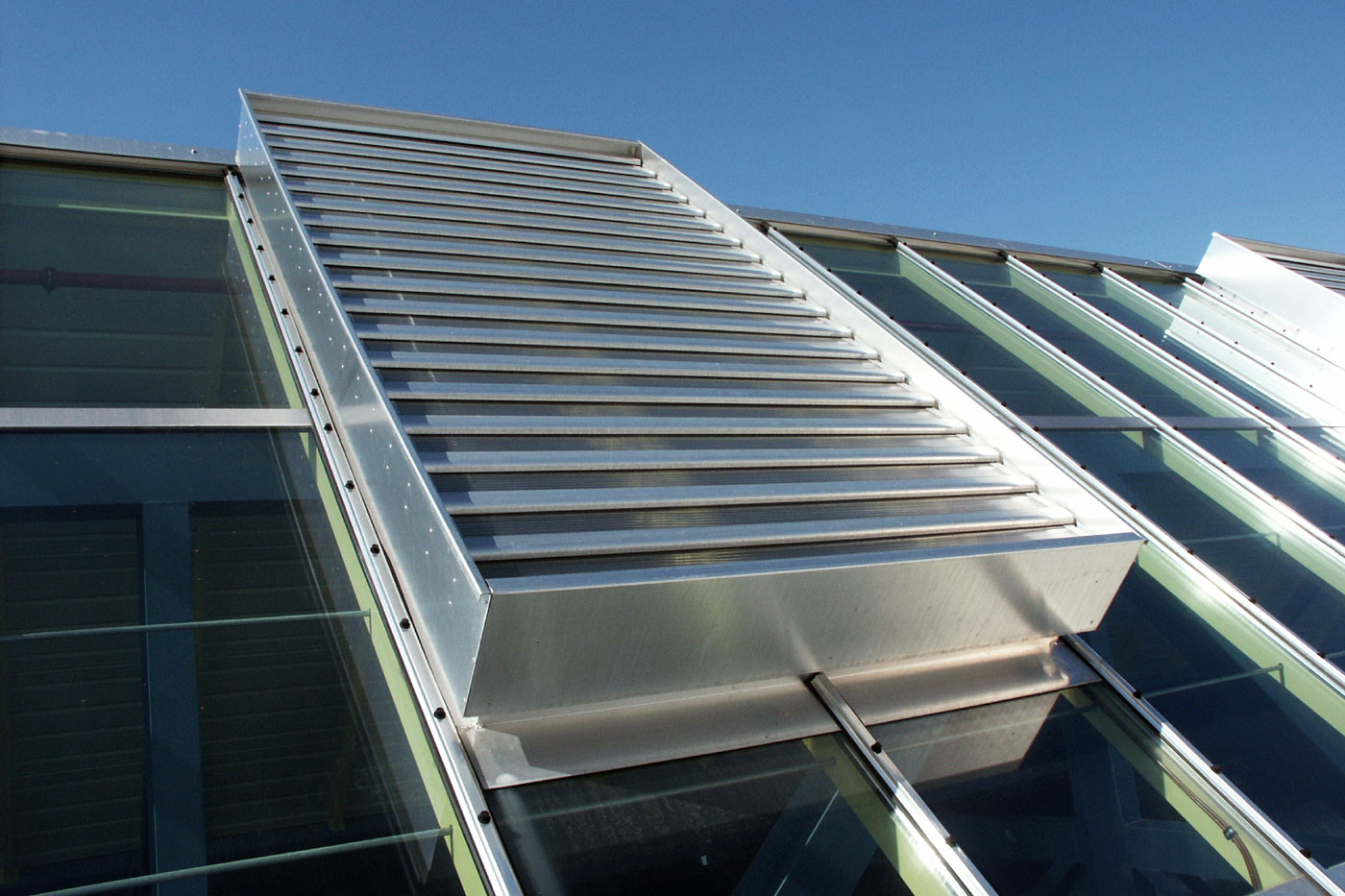 The device has a maintenance-free, compact and light construction.
It is available in various sizes as well as control and finishing options.
It fits in all industrial and commercial applications. Side fan panels are reinforced with internal profiles. Vents are made of corrosion-resistant AlMg3 aluminium alloy.
ALUCO SMOKEJET vents can also be equipped with a daily ventilation function. Specially designed vents guarantee the continuity of air exchange in all weather conditions.