Aluco Skylight SL
Barrel Vault Skylights
ALUCO SKYLIGHT SL barrel vault skylights are the flagship product of our company, and they have been successfully sold for more than 25 years!
The ALUCO SKYLIGHT SL barrel vault skylight system is the most mature product offered by our company. Its characteristic features include the optimal selection of aluminum profiles, which are economical while ensuring high durability. Thanks to continuous evolution, the system has been certified to conform with the latest European standards.
The primary purpose of ALUCO SKYLIGHT SL barrel vault skylights is to admit as much dispersed daylight into the building as possible, improving light quality and user comfort inside the premises. These skylights are perfect for various types of buildings, from industrial to commercial structures, as well as for public utility buildings, such as schools, hotels, or shopping malls.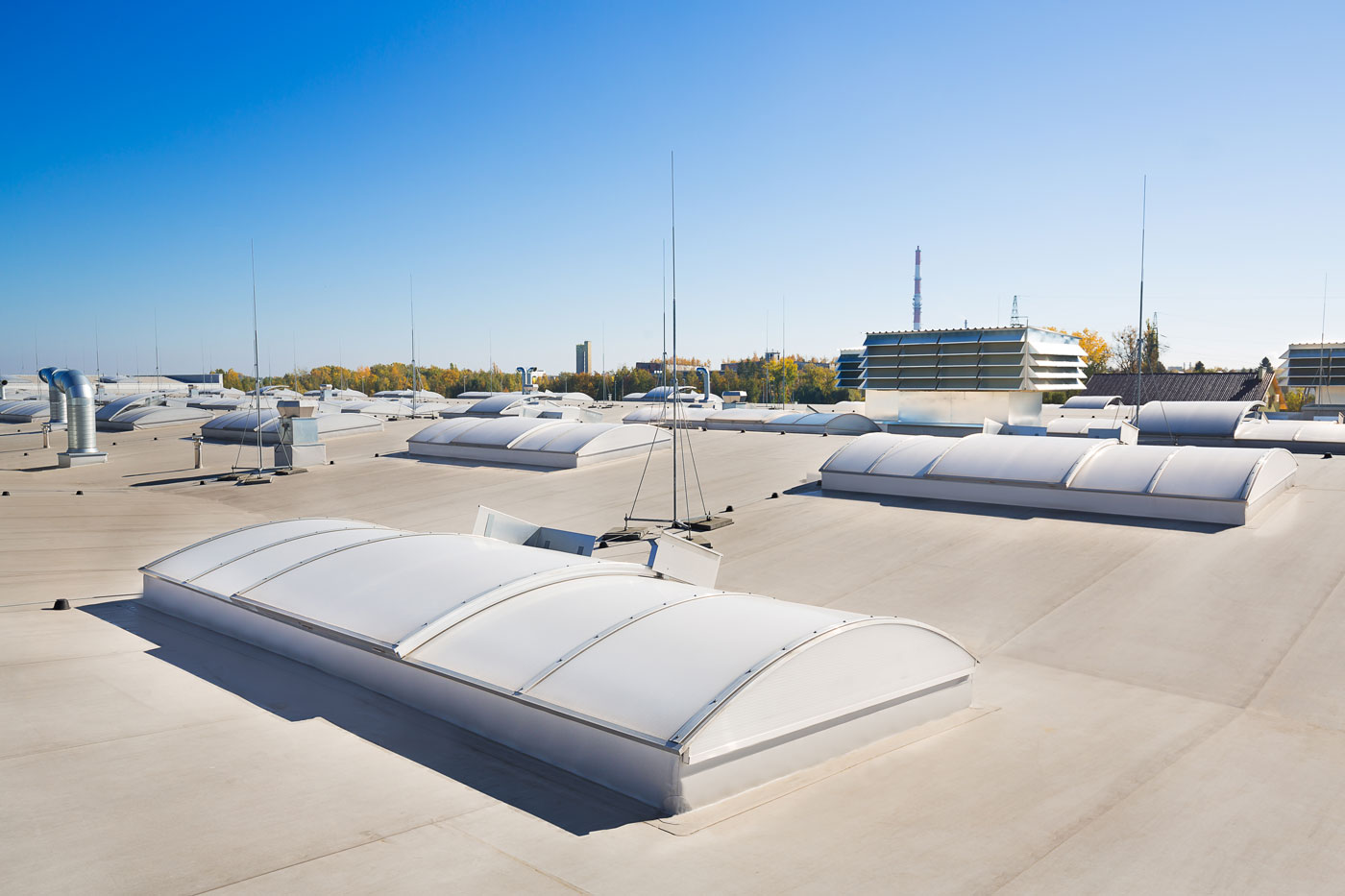 Aluco Skylight SL Barrel Vault Skylights
Main Parameters
Aluco Skylight SL Barrel Vault Skylights
Main Parameters
Continuous skylights are manufactured according to PN-EN 14963:2006, with CE marking.
The commercially available base is made from galvanized steel, with various height and thickness options depending on the specifications for the skylight.
The base shape resembles a channel section, with the bottom flange having a width of 50 mm or more.
The base of the continuous skylight is suitable for the installation of thermal insulation with varying thickness depending on the design assumptions.
The structure of the continuous skylight is made of profiles that ensure efficient water drainage, made from high-quality aluminum.
The skylights have the highest rating in terms of fall protection (SB 1200) – they do not require the use of anti-fall grating.
Very good resistance to loads.
Resistance to upward loads: UL 1500.
Resistance to downward loads: DL 2500.
Skylights are filled with panels or sets of panels made from cellular polycarbonate with the BRoof (t1) classification, with panel thickness up to 45 mm.
Skylight span ranges from 1500 mm to 6200 mm.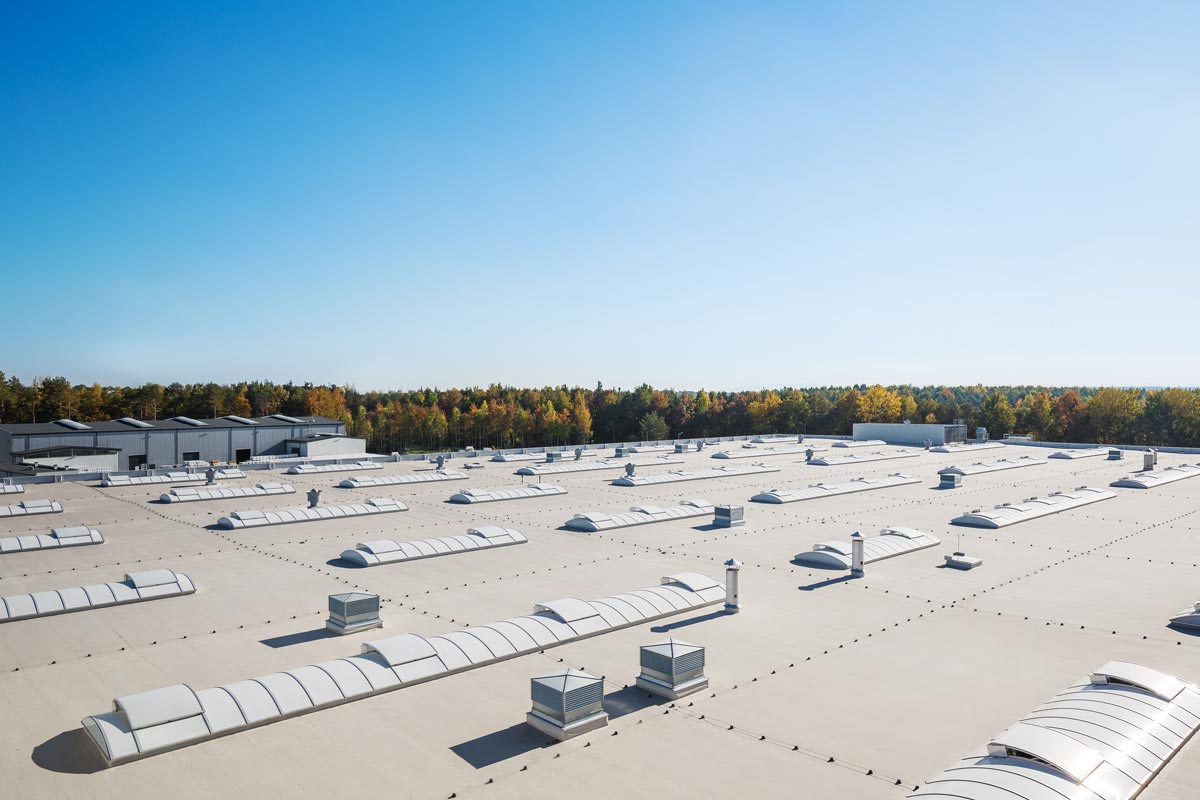 Continuous Barrel Vault Skylights
Applications
Industrial halls
Sports halls
Public utility facilities
Shopping malls
Marketplaces
Stadium roofing
Marketplace, car park, shed roofing etc.
Advantages of Aluco Skylight SL Barrel Vault Skylights
Natural light (no light reflections when filled with translucent polycarbonate panels or aerogel)
Aesthetic design
Fast and easy installation
Very good resistance to snow loads and wind suction
High flexibility in terms of sizes
Large number of extra options
BRoof (t1) class
Affordable price
Options
Our ALUCO SKYLIGHT SL barrel vault skylights may be provided with the following:
Aluco Air vents, BRoof (t1) class,
Aluco Fire smoke vents,
Aluco Safety Grid fall protection grating.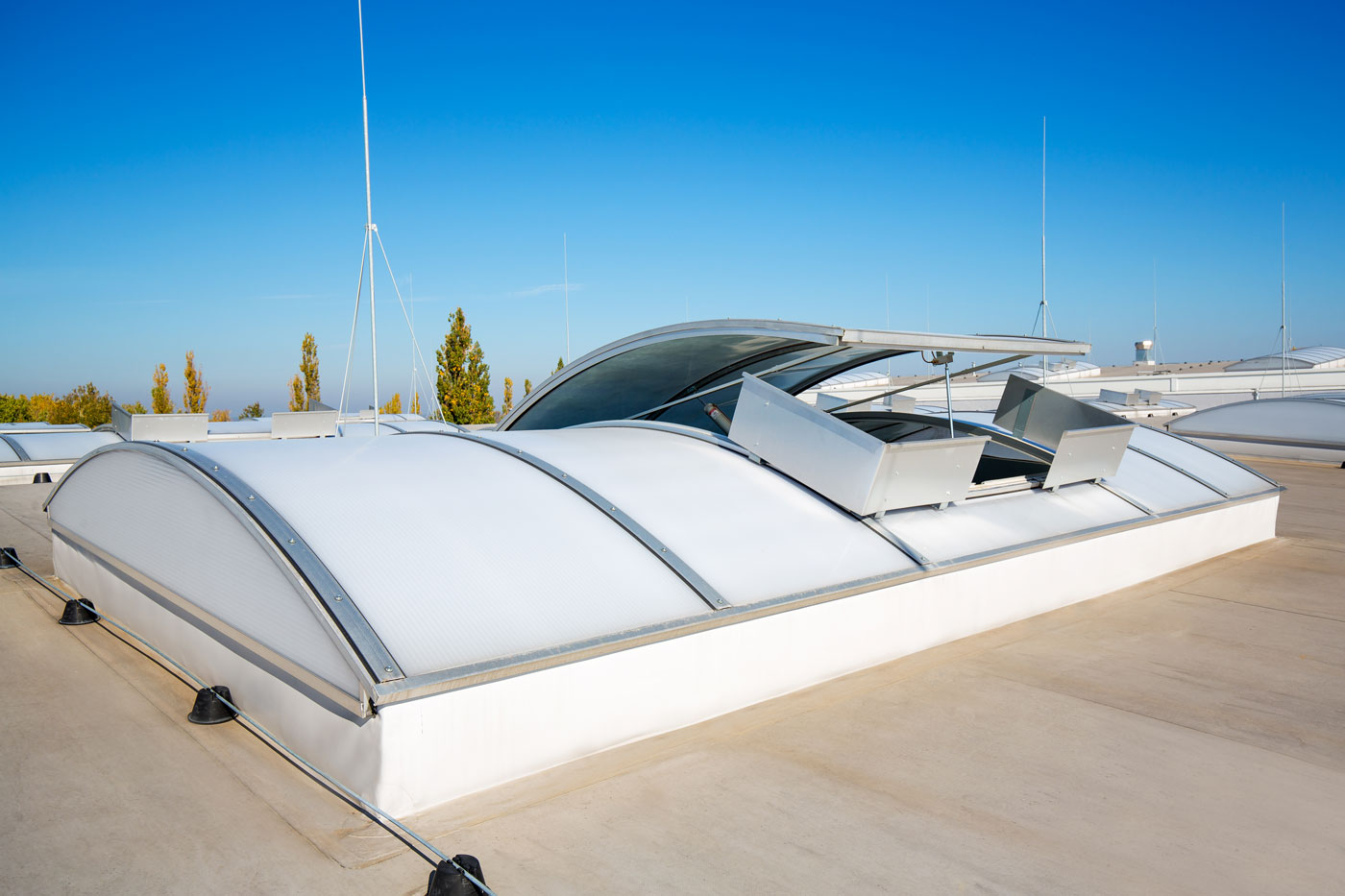 Request a Quote
Contact us if you want to get a precise quote for your project or if you need more information.