PŚK CENWIS
ALUMINUM JOINERY
Intelligent Specialization Research and Implementation Centre (CENWIS) of the Świętokrzyskie Region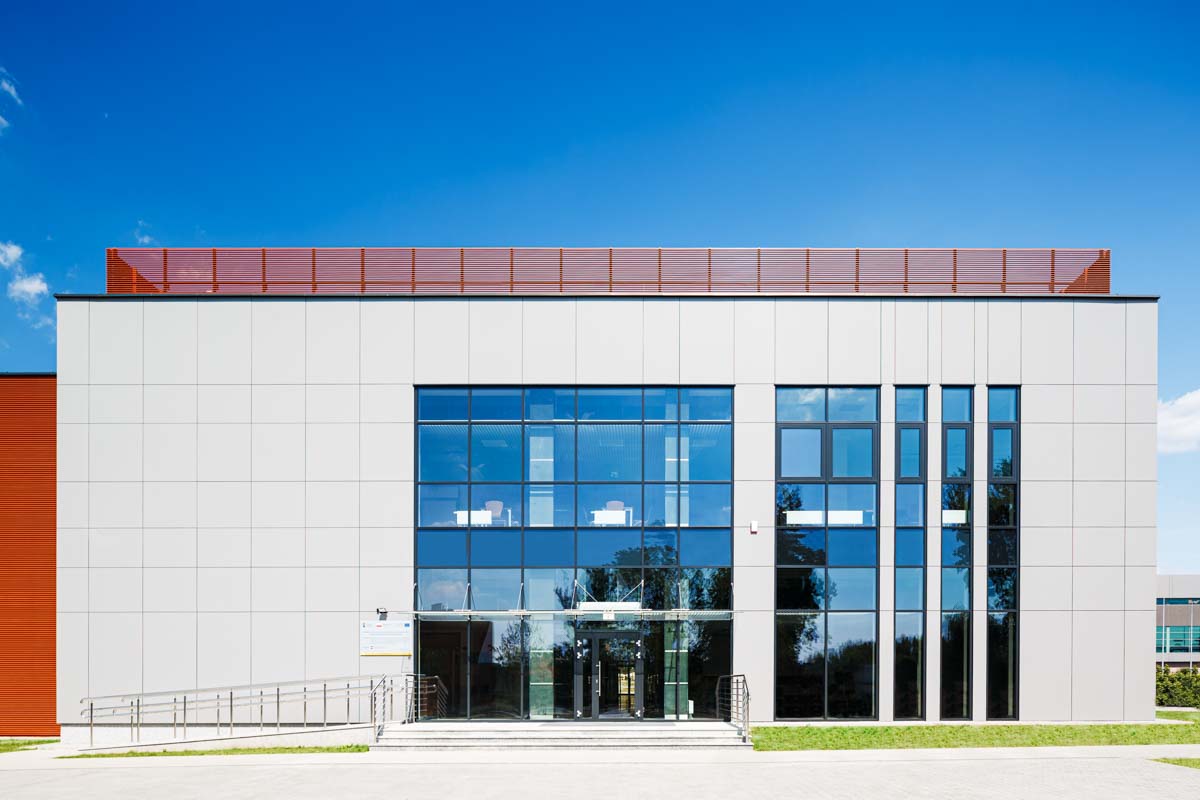 The Intelligent Specialization Research and Implementation Centre (CENWIS) of the Świętokrzyskie Region was constructed on the premises of Kielce University of Technology's campus. The project received significant funding from the European Union as part of the Regional Operational Programme of Świętokrzyskie Province for the period 2014–2020. CENWIS is designed to facilitate technical and technological testing, prototype preparation and testing, and the introduction of new solutions. Additionally, it aims to contribute to the development of skilled personnel for the industrial sector.
The main building of the Centre is an extension of the existing assembly of halls at Kielce University of Technology. The new facility has a straightforward rectangular design with dimensions of approximately 55×26 m (total area: 2770 m2) and a height of around 9.85 m. The building was linked to hall No. 4 at the first-floor level.
During the project's implementation, Aluco System was responsible for the installation of the entire aluminum and glass facade for the building.
We handled the preparation and installation of the following components:
ALURON facades and exterior doors,
ALUPROF fire-rated doors,
HPL ventilated facade with TRESPA facade panels,
SOLARTECH exterior venetian blinds.
Learn More
ALUMINUM JOINERY
Detailed information about our offering can be found in the section dedicated to aluminum joinery.
Request a Quote
Contact us if you want to get a precise quote for your project or if you need more information.