Colian Opatówek
Smoke Removal Systems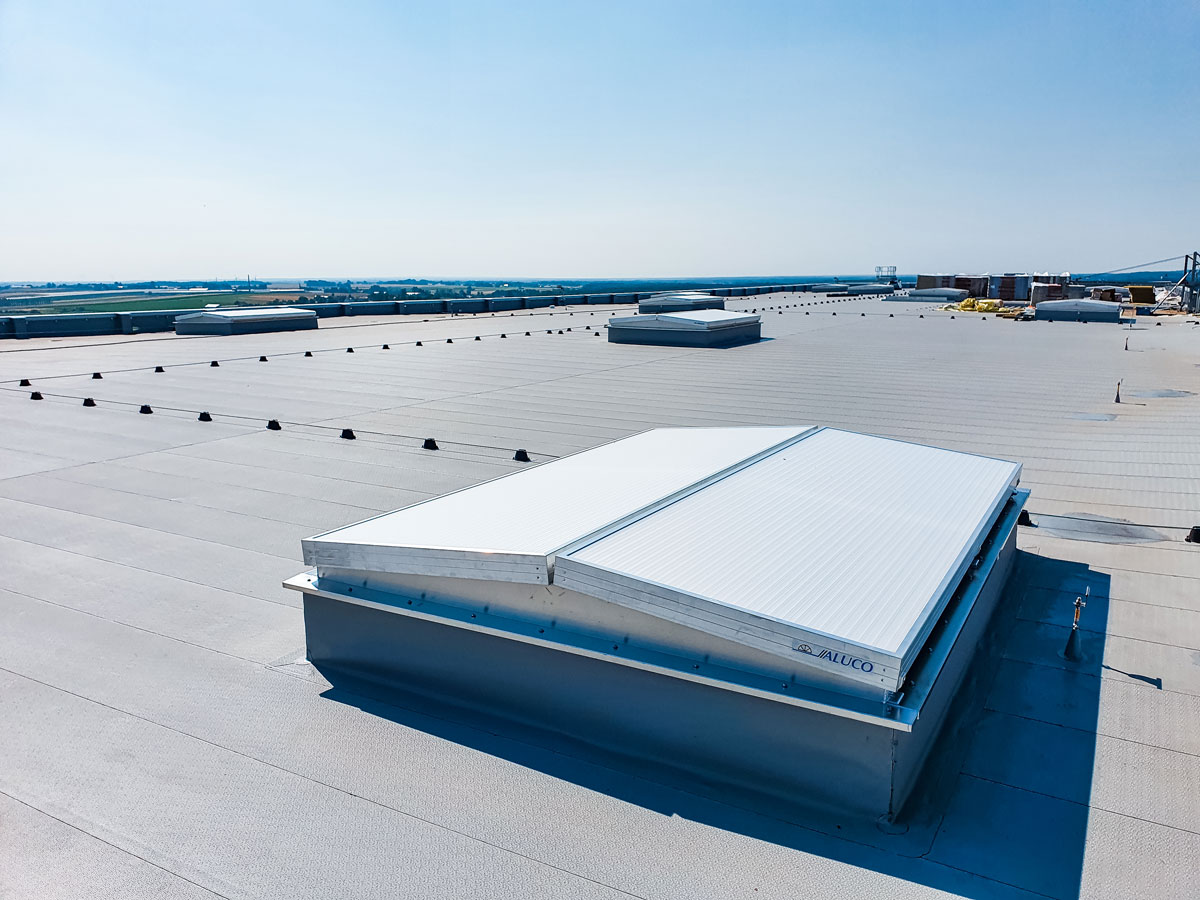 The project encompassed the installation of a smoke removal system within the production hall of a company belonging to the Colian Group.
The implemented natural smoke removal system comprised Aluco Fire SP 2P roof top smoke vents, which were positioned on the hall's roof. These vents are equipped with an automated control system that facilitates the extraction of smoke.
To complement the smoke removal system, an auxiliary make-up air system was integrated utilizing Aluco Ventra louvre vents.
Request a Quote
Contact us if you want to get a precise quote for your project or if you need more information.