ECHO Shopping mall
ROOF SKYLIGHT SYSTEMS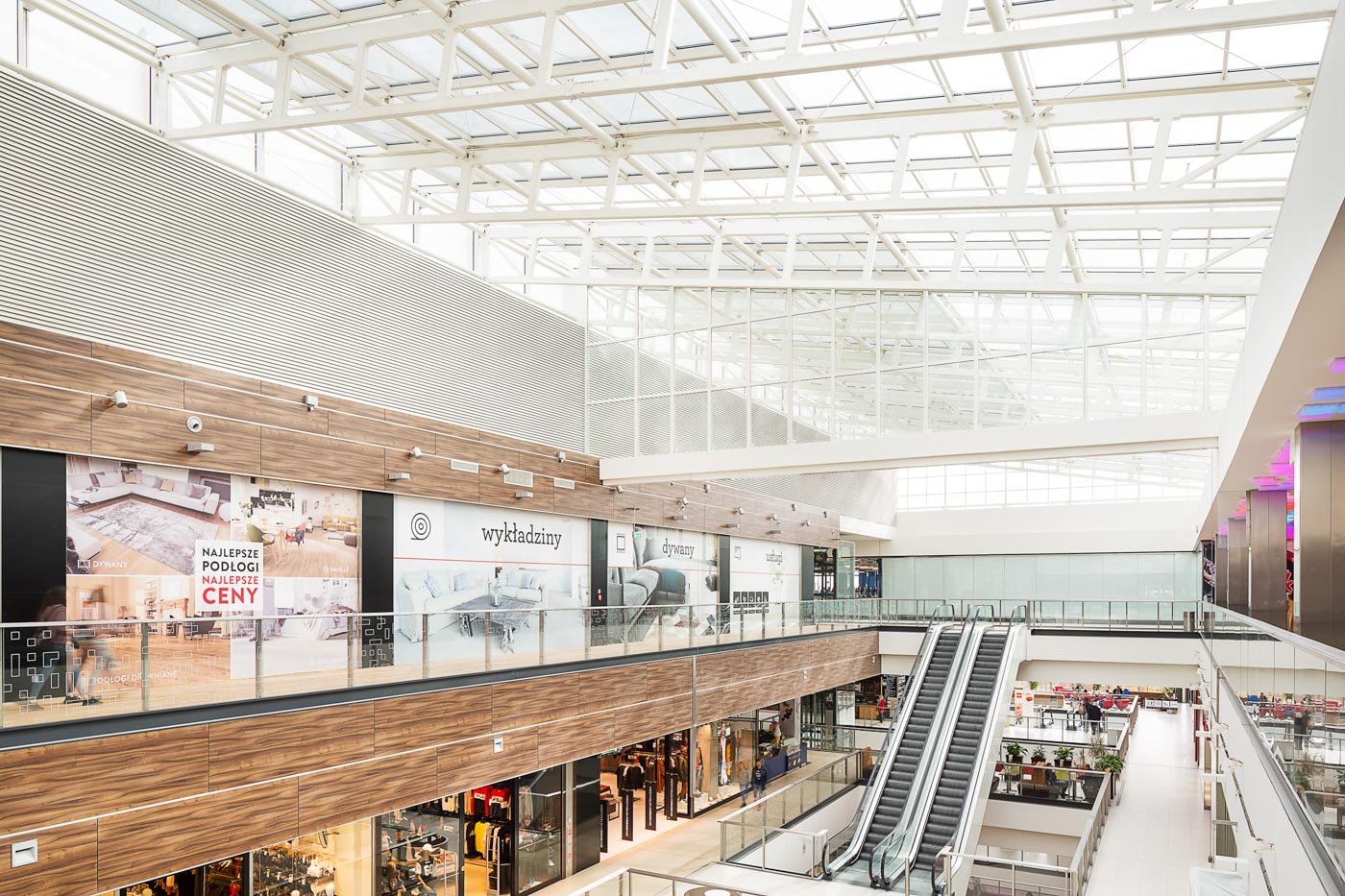 ECHO Shopping mall in Kielce
The ECHO Shopping Mall in Kielce, the construction of which commenced in 2009, stands as one of the largest shopping malls in Poland at present. In mid-2010, Aluco System entered into an agreement with the investor, ECHO INVESTMENT, to undertake the installation of glass skylights over pedestrian walkways within the shopping mall's premises.
Aluminum and glass skylights, spanning a total area of 6000 m², were fabricated using the SCHÜCO FW 60+ system. These skylights feature innovative gutter seals along the supporting pillars of the glass panes.
Applied glass:
Skylight roof – 10mm Cool Lite SKN 154 II ESG HST /16mm Argon/ 55.2 Optilam Clear TVG,
Skylight walls – 6mm Cool Lite SKN 154 II ESG HST /16mm Argon/ 44.2 Optilam Clear.
Learn More
Roof Skylight Systems
Detailed information about our offering can be found in the section dedicated to roof skylights.
Request a Quote
Contact us if you want to get a precise quote for your project or if you need more information.