Cerrad - Louvres
SMOKE REMOVAL systems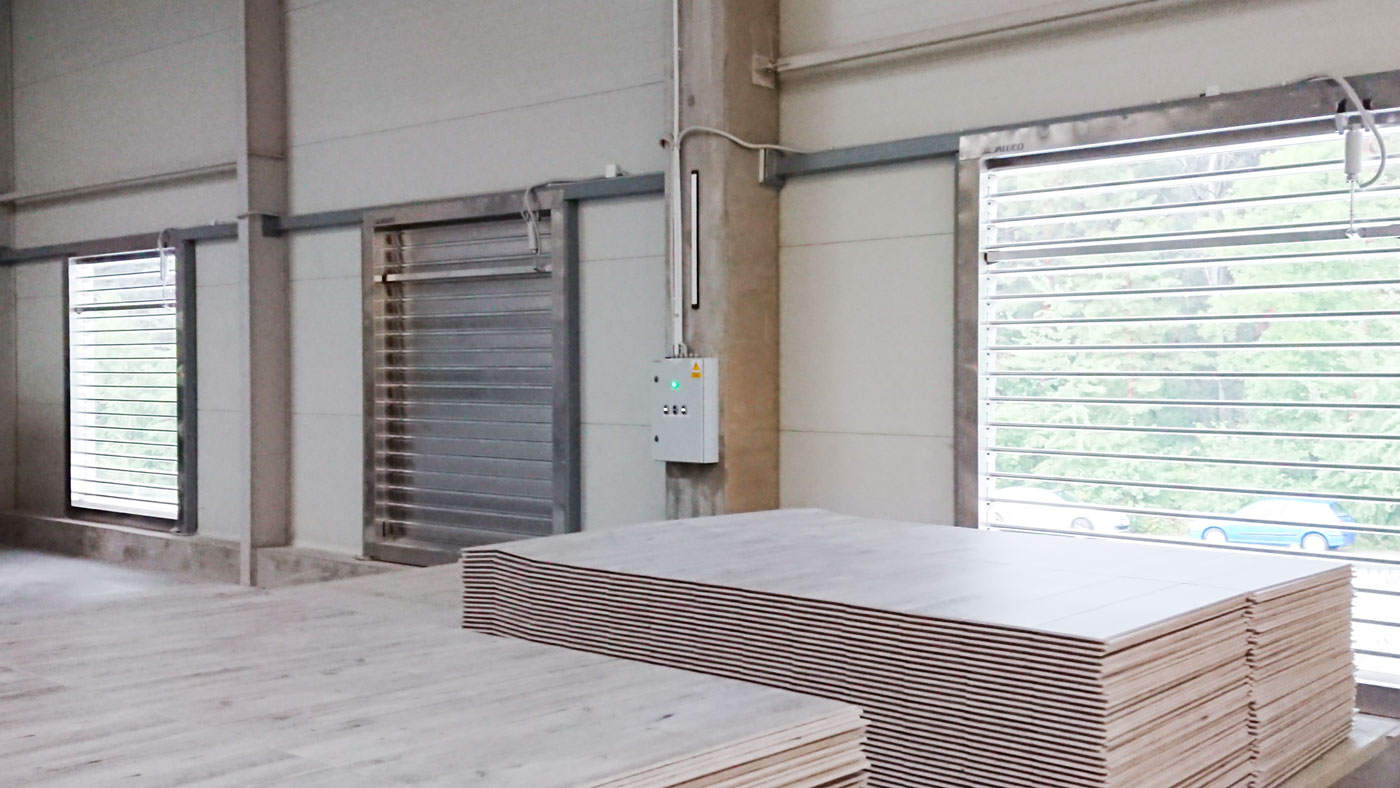 In September 2019, the installation of additional ALUCO SMOKEJET louvre vents was successfully completed at the CERRAD facility.
In this case, the system functions as an additional set of wall intakes, providing the production hall with extra incoming air to more rapidly replace the air used in the production process.
The system has been integrated with the existing roof skylight vent system.
Control of the system is achieved through a control panel that receives information about the position of the louvers in each of the air intakes.
Learn More
Smoke Removal Systems
Detailed information about our offering can be found in the section dedicated to smoke removal systems.
Request a Quote
Contact us if you want to get a precise quote for your project or if you need more information.