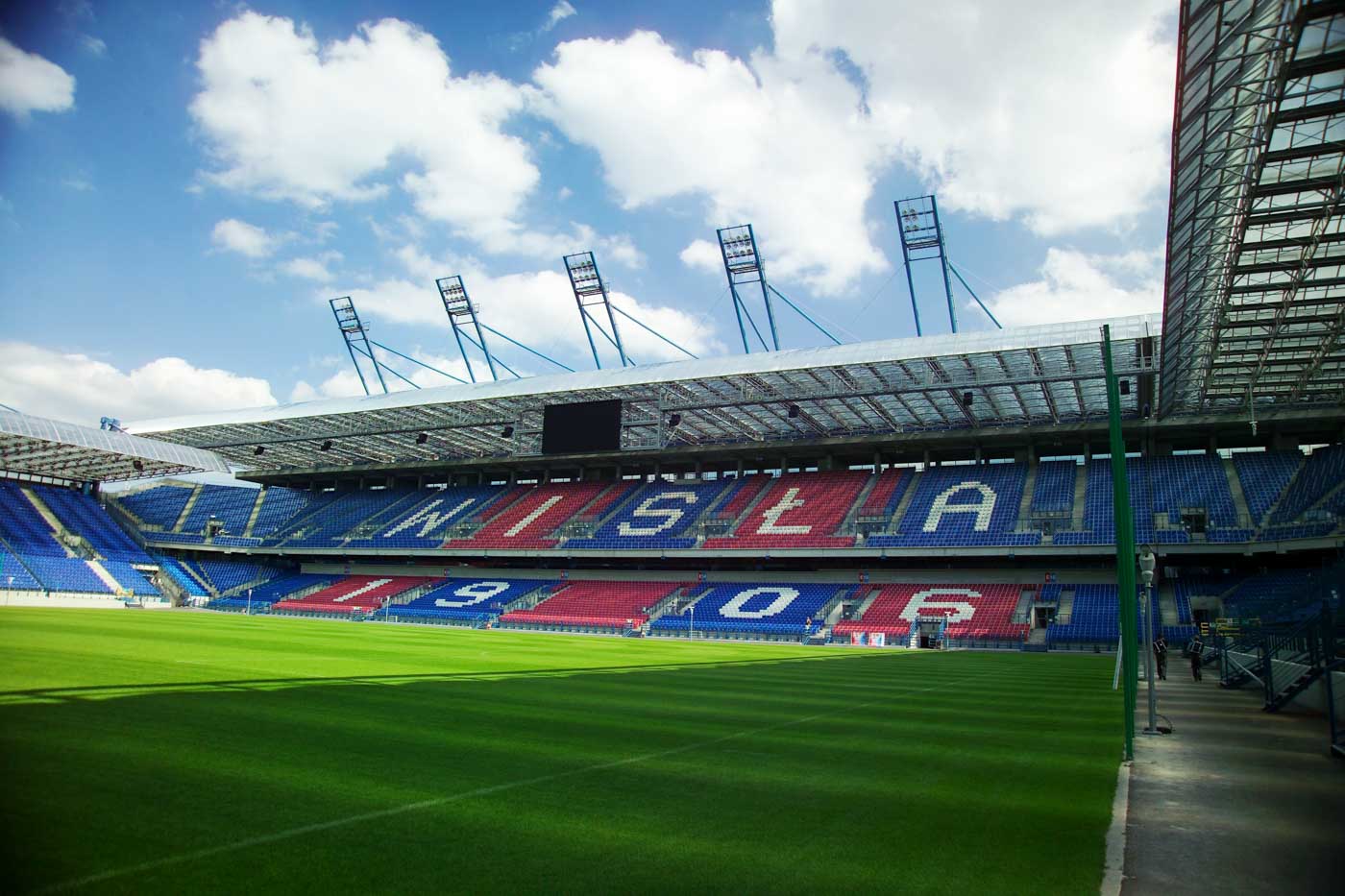 From January 2010 to May 2010, Aluco System delivered and installed the eastern stand roofing of WISŁA Kraków stadium at Reymonta street in Kraków at the request of POLIMEX MOSTOSTAL.
As part of the project, ALUCO performed the following works:
Delivery and installation of drainage channels made of galvanized steel with PVC membrane gluing of SIKA – quantity: approximately 2,300.0 m.
Delivery and installation of arched roofs in aluminium construction with 20mm thick polycarbonate panel – quantity: about 5,600.0 m2.
To date, the roofing made by ALUCO has been one of the most architecturally interesting objects in Europe, with a faultless ALUCO SKYLIGHT system.