WISŁA Kraków Stadium
roof skylights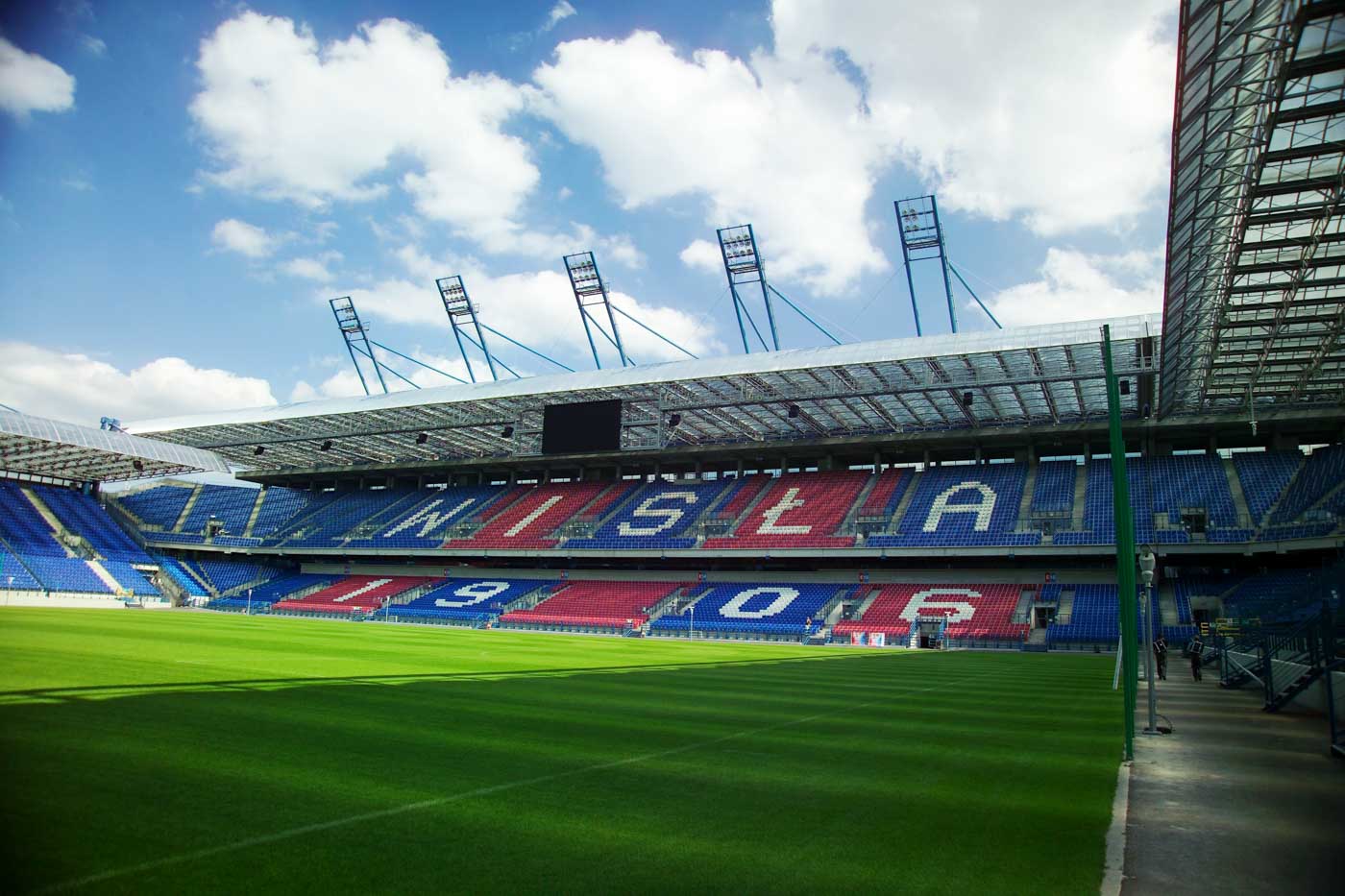 From January 2010 to May 2010, Aluco System delivered and installed the roofing for the eastern stand of the WISŁA Kraków stadium on Reymonta Street in Kraków, as requested by POLIMEX MOSTOSTAL.
As part of the project, ALUCO performed the following works:
Delivery and installation of drainage channels made of galvanized steel and the glueing of PVC membranes manufactured by SIKA – quantity: approximately 2300 m.
Delivery and installation of arched roofs with an aluminum structure with 20-mm-thick polycarbonate panels – quantity: about 5600 m².
Until now, the roofing created by ALUCO has stood as one of the most architecturally intriguing structures in Europe, featuring the impeccable ALUCO SKYLIGHT system.
Learn More
Roof Skylight Systems
Detailed information about our offering can be found in the section dedicated to roof skylights.
Request a Quote
Contact us if you want to get a precise quote for your project or if you need more information.