Kępny Ług
NATURAL SMOKE REMOVAL SYSTEMS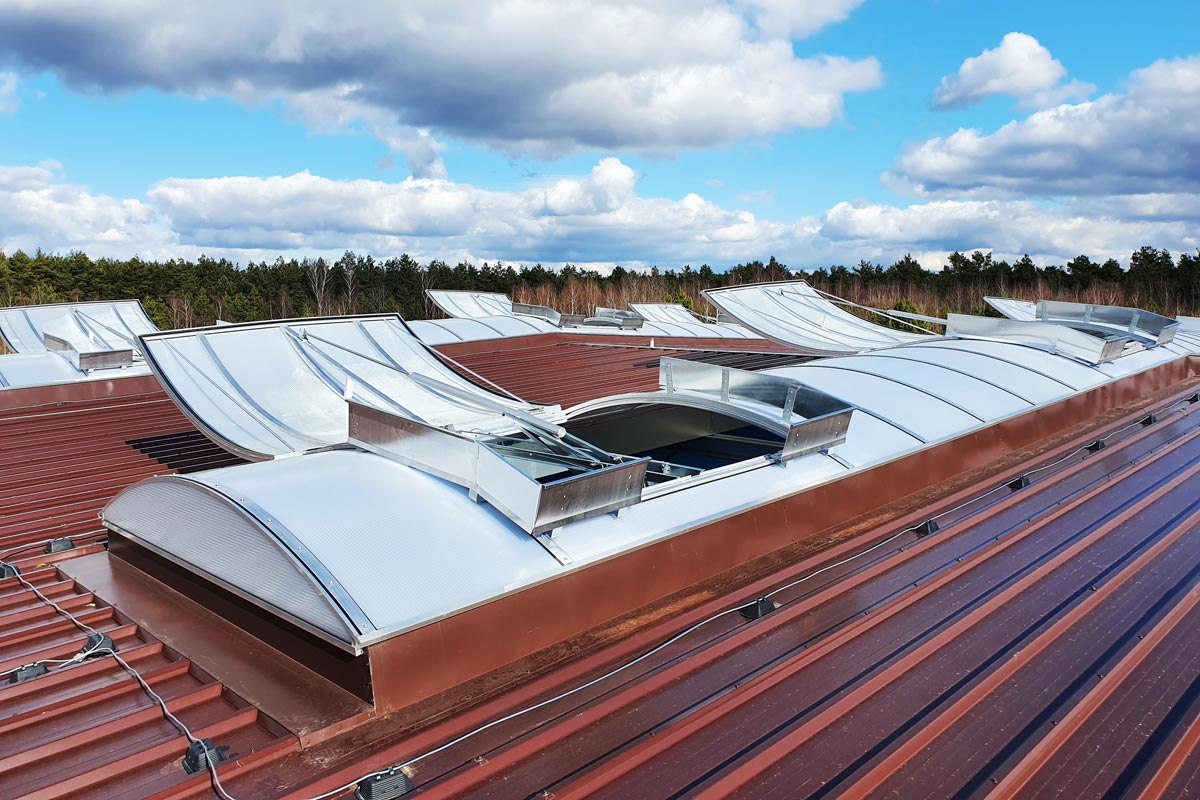 The client for this project was Przedsiębiorstwo Gospodarki Komunalnej i Mieszkaniowej Spółka z o.o. in Włoszczowa. With the support of subsidies from the European Union, the company has erected a state-of-the-art industrial hall at the "Kępny Ług" Waste Treatment Plant. The main purpose of this new facility is to transform waste into alternative fuels.
In relation to this project, Aluco System installed solutions from its established system on the roof of the new waste segregation hall. The facility was equipped with 16 Aluco Fire SL single-leaf  smoke vents. These Fire SL vents were integrated into Aluco Skylight SL continuous barrel vault skylights.
Our Aluco Fire SL smoke vents are operated by pneumatic actuators, and their opening and closing are fully automated. Moreover, the system allows for manual control of vent opening "from the floor level."
Request a Quote
Contact us if you want to get a precise quote for your project or if you need more information.