Kielce University of Technology Library
Aluminum joinery
Our company has renovated the dome of the aluminum and glass skylight on the roof of the library at Kielce University of Technology.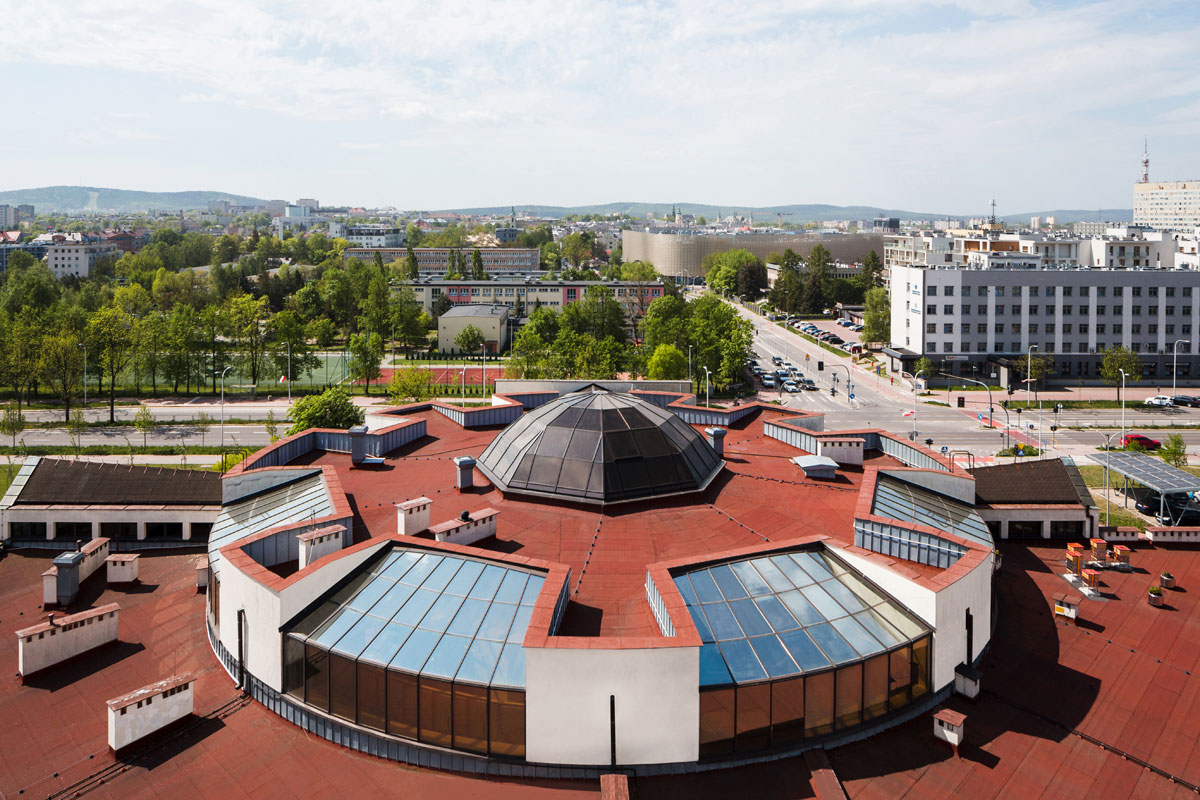 As a skylight manufacturing company, we take pride in adding a project from a category that is undoubtedly our specialty to our portfolio!
It involves the modernization of the skylight on the roof of the Kielce University of Technology. This project comprised two stages of work – the first concentrating on the modernization of the skylight dome and one of the side polygon skylights.
The project utilized the MB-SR60N system, which facilitates the creation of roof slopes and spatial structures. The incorporation of 60 mm wide profiles facilitated the ingress of abundant overhead light into the building, ensuring superior illumination and an optimal interior climate.
The glass employed in the project is of the double-chamber STOPSOL CLASSIC BRONZE variety, chosen to ensure an appropriate heat transfer coefficient. Additionally, the glass features a coating that provides protection against room overheating.
The second phase of the project involves the renovation of the remaining components of the skylight, which will be executed using the MB-SR50N system.
Request a Quote
Contact us if you want to get a precise quote for your project or if you need more information.