Telegraf Shopping Mall
Ślusarka Aluminiowa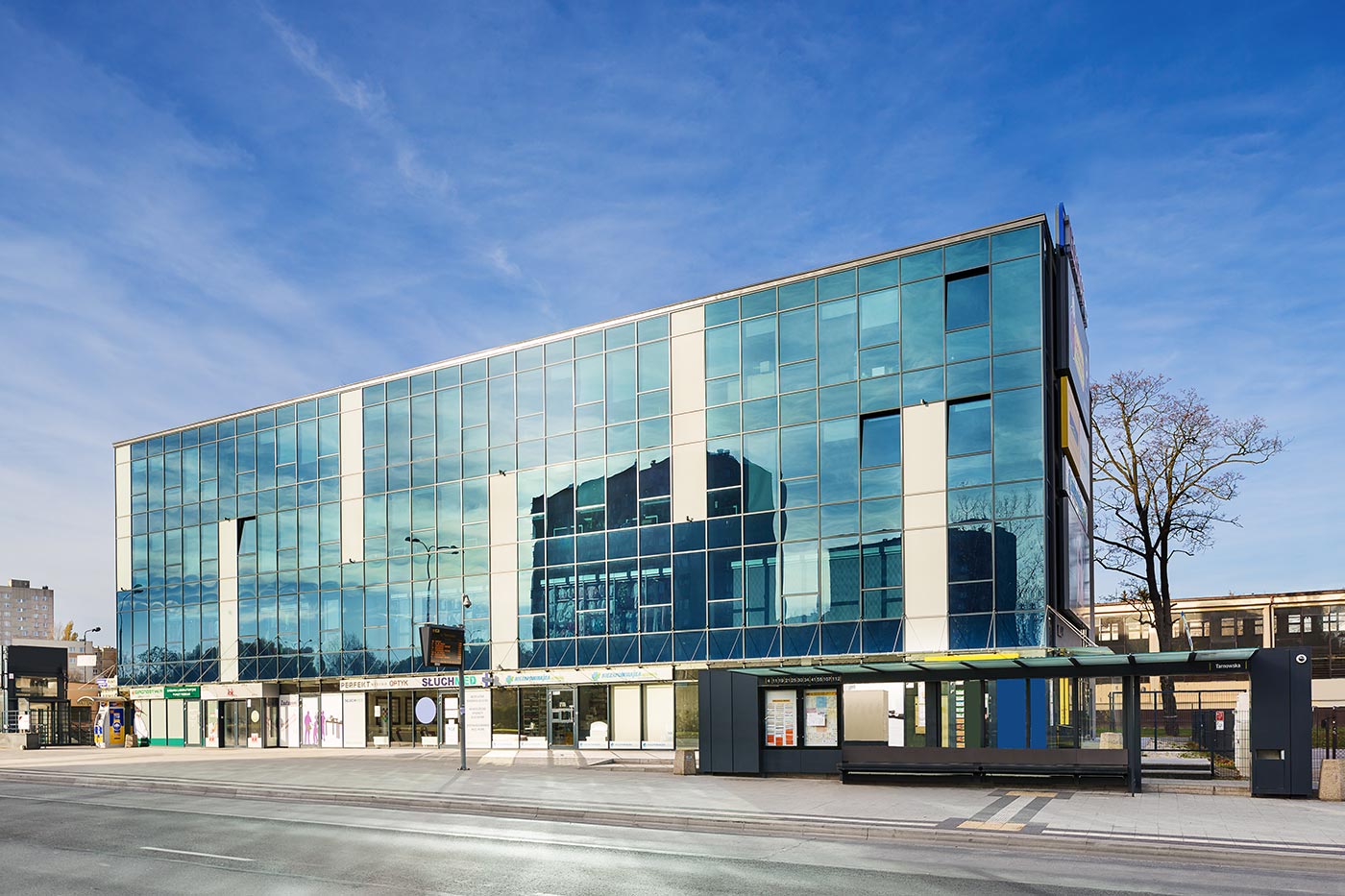 Telegraf CITY
In 2016, we began the installation of aluminium joinery at the TELEGRAF CITY office building in Kielce at Tarnowska street. The ALUPROF MB-SR 50N (IW) HI system was used.
The façade columns were made as half poles, tilt-turn windows opened inwards. Glass was glued to window wings to obtain an interesting effect of windows that are invisible from the outside of the building.
Glass roofing was installed on lashings on the façade around the building.
Part of the contract was the aluminium and glass installation of the external lift.