Cerrad Starachowice
Roof skylight systems
Innovative roof skylights without bridges.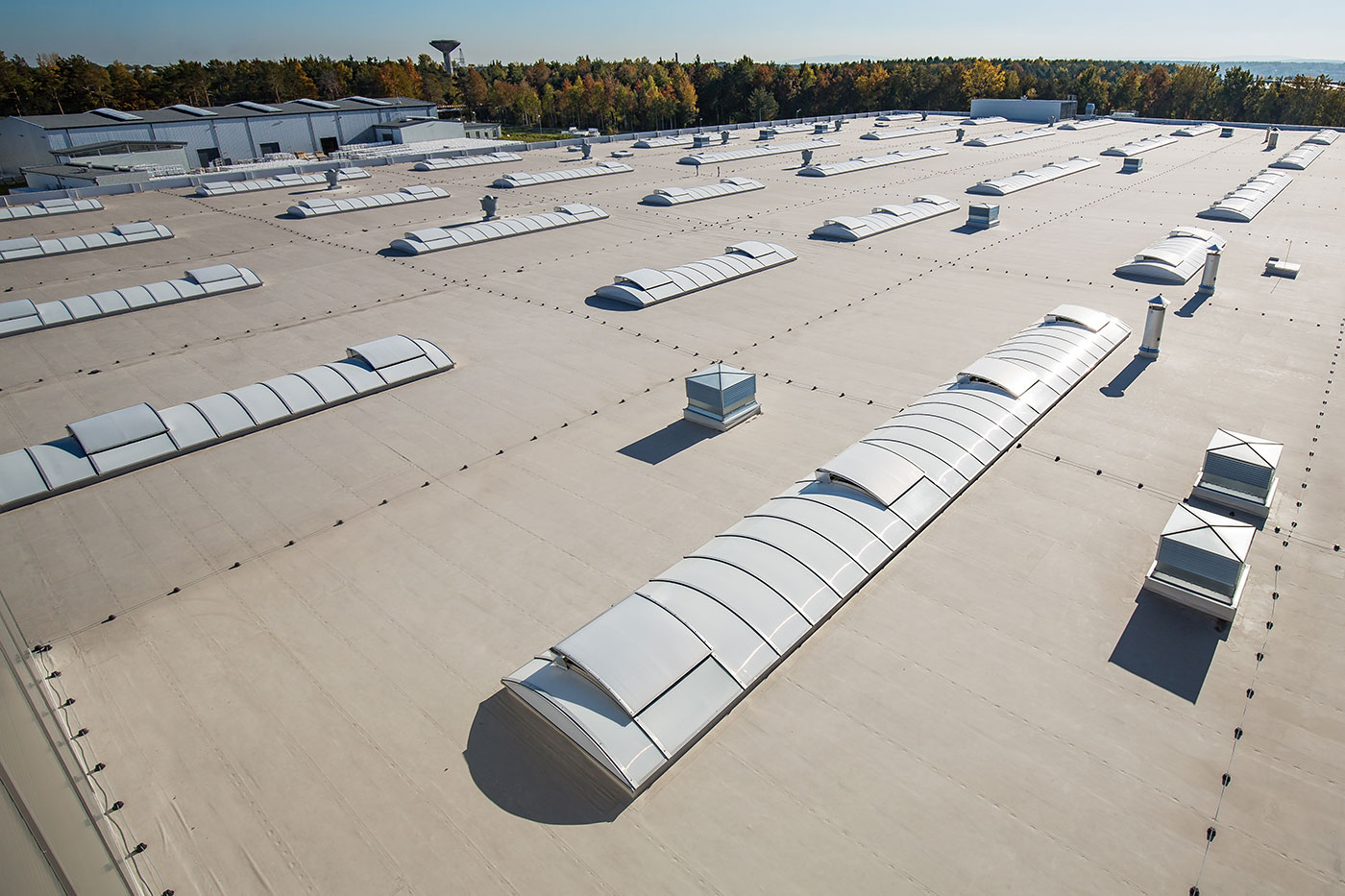 In April 2018, we completed the installation of our products at CERRAD facility in Starachowice.
The investor highly values the quality of our products and professional consultancy services; thus, this is the second hall completed for them.
We have installed innovative ALUCO SKYLIGHT THERM roof skylights without bridges characterized by increased thermo-insulating parameters with a total area of 4000 m2.
In connection with the fire requirement, the facility has also been equipped with our natural smoke removal system consisting of, among other things, 190 smoke vents placed in continuous skylights.
The smoke removal control system used is 100% autonomous, additionally equipped with vent position signalling, and has the ability to control aeration.
Given surplus heat from production processes, skylights have been equipped with a natural ventilation function divided into 22 thermally diverse zones. The ventilation is provided by control panels equipped with a synoptic board.
Taking care of the employees' comfort and considering the necessity of using daylight in production control processes, we equipped our skylights with infill characterized by a very good light dispersion throughout the hall, without the effect of light concentration in one place.
Learn More
Roof Skylight Systems
Detailed information about our offering can be found in the section dedicated to roof skylights.
Request a Quote
Contact us if you want to get a precise quote for your project or if you need more information.