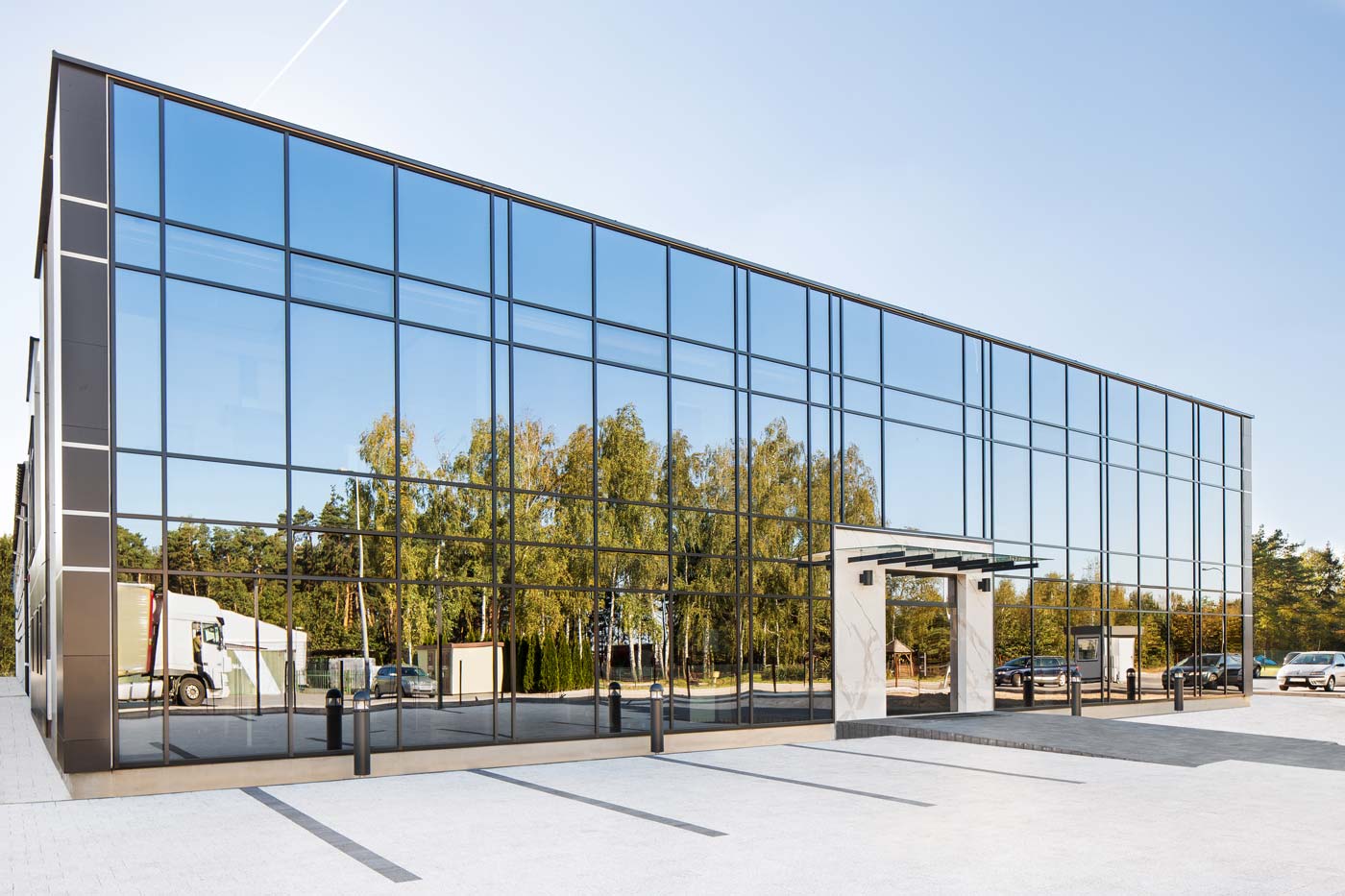 In 2017, we installed aluminium joinery at the Magnus facility in Skórnice near Końskie.
A complete set of external and internal joinery was mounted in the facility.
A glass roof skylight with ventilation vents was installed above the patio. Glass canopies were also made on the terraces of the building and above the main entrance.
The façade was made in YAWAL FA 50 N HI system. The window sashes were hidden by gluing glass on the aluminium profiles. Thanks to the use of appropriate glass, it was possible to achieve the effect of "no windows" look on the outside of the façade.
A similar effect was also obtained at the entrance door by gluing windows to aluminium profiles.
A sliding door was used as well. It was made with both  automatic and manual opening.
Learn More
ALUMINUM JOINERY
Detailed information about our offering can be found in the section dedicated to aluminum joinery.
Request a Quote
Contact us if you want to get a precise quote for your project or if you need more information.