Kielce Bus Station
ALUMINUM JOINERY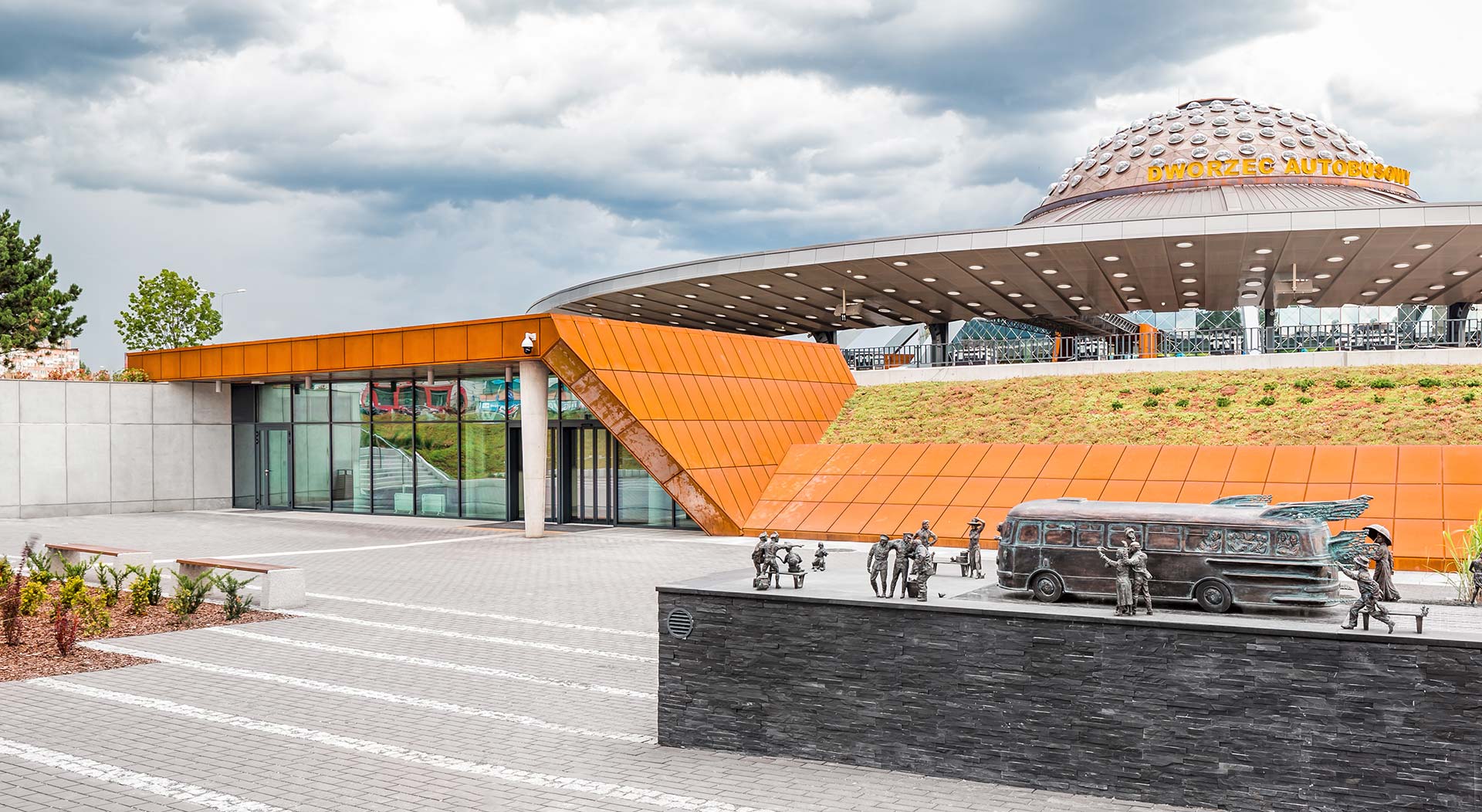 We were engaged in the renovation of one of the most distinctive buildings in the Świętokrzyskie region – the Kielce bus station. Our task was to install aluminum joinery, including ALUPROF facades, fire-rated doors, and glass enclosures with spot-type glass fixing.
The Kielce bus station is designed in the shape of a rotunda, often referred to as the "saucer". It is situated in the center of Kielce, at ul. Czarnowska. The building was designed by architect Edward Modrzejewski along with engineers Jerzy Radkiewicz and Mieczysław Kubala. The bus station was inaugurated in 1984. The comprehensive renovation of the station building commenced in the latter part of 2018 after the city authorities took over its management. Budimex was appointed as the EPC contractor for the project.
We supplied the following components for the contractor:
ALUPROF MB SR50N exterior facades,
ALUPROF MB 78EI fire-rated doors,
MB45 OFFICE all-glass walls,
glazing in the Mediateka section with spot-fixed glass.
Learn More
ALUMINUM JOINERY
Detailed information about our offering can be found in the section dedicated to aluminum joinery.
Request a Quote
Contact us if you want to get a precise quote for your project or if you need more information.