Fiat Chrysler Automotive
ROOF Skylight Systems
The investor of FIAT CHRYSLER AUTOMOTIVE decided to install high-insulation skylights from our ALUCO SKYLIGHT THERM system, filled with polycarbonate panels containing LUMIRA aerogel.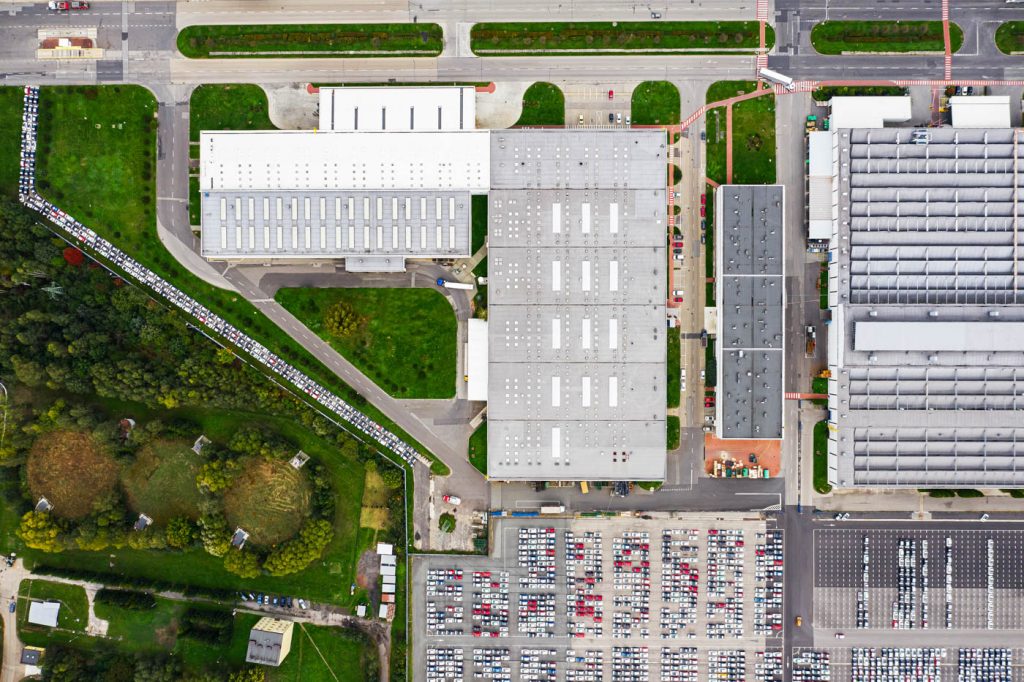 Prior to commencing the implementation, our products, uniquely among the competition, successfully underwent a series of technical consultations and met the rigorous technical standards set by the investor. ALUCO SYSTEM was the sole company in the industry to be approved as the official supplier of skylight systems for FCA POLAND facilities.
By employing our innovative ALUCO SKYLIGHT THERM system with the LUMIRA aerogel filling, we effortlessly achieved a U < 0.8 W/m²K coefficient for the skylight dome and a weighted average heat transfer coefficient for the entire skylight (inclusive of the bases). This amounted to a U < 0.7 W/m²K.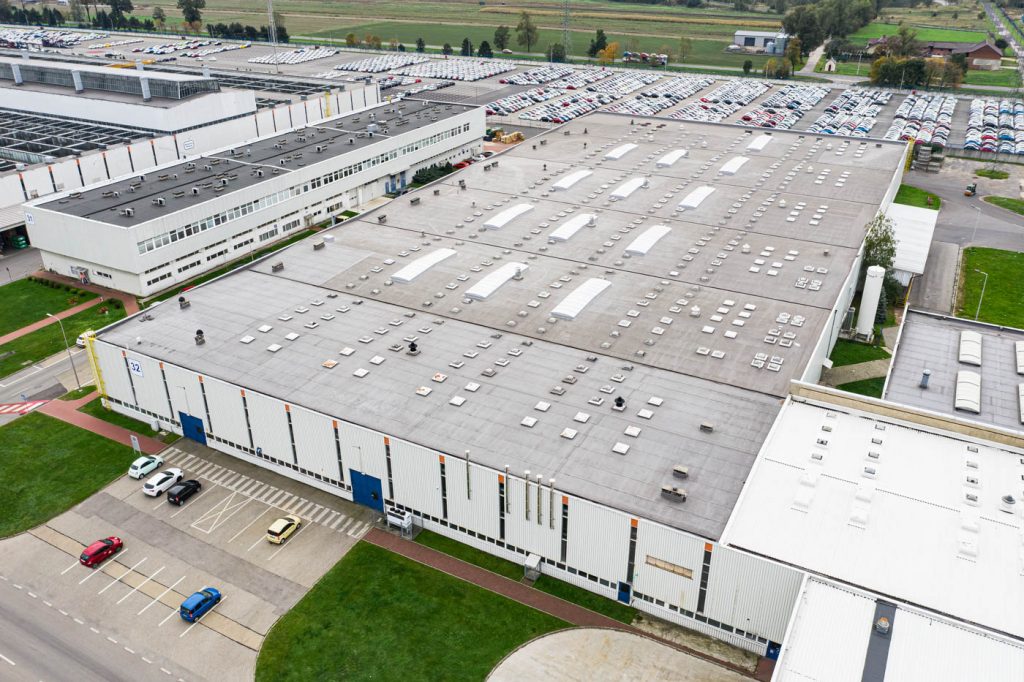 Learn More
Roof Skylight Systems
Detailed information about our offering can be found in the section dedicated to roof skylights.
In addition to the "clean" installation of skylights, our scope of work encompassed the identification and precision cutting of holes in the roof of the existing production hall. We also took measures to safeguard the machinery used for car part production, undertook insulation tasks, and completed the flashing of the skylights.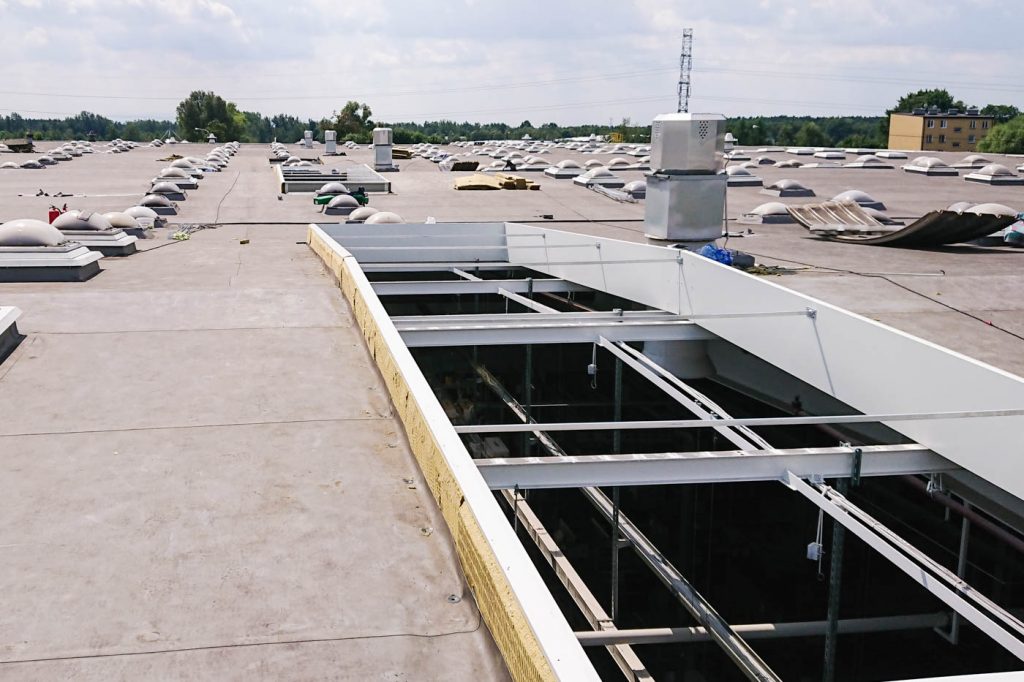 In alignment with the specified requirements, an innovative array of ALUCO SKYLIGHT THERM bridgeless skylights was integrated into the facility. These skylights are furnished with polycarbonate panels infused with Aerogel, spanning an aggregate area of approximately 500 m2. This system is notable for its exceptional thermal efficiency and structural integrity.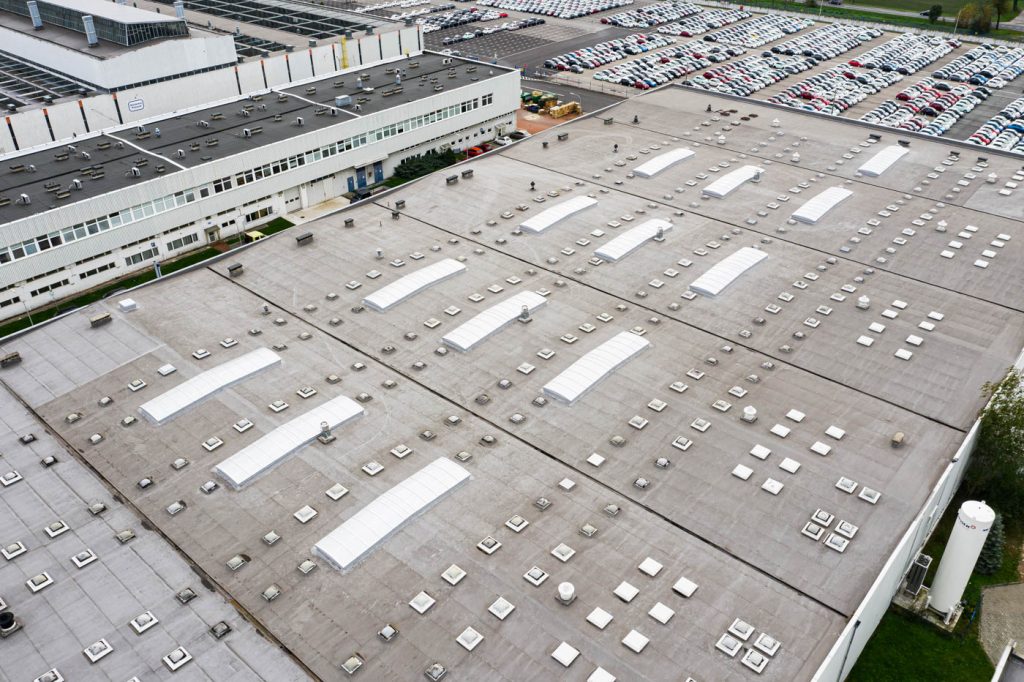 Learn More
Aerogel
Detailed information about our offering can be found in the section dedicated to aerogel.
As the investor prioritized optimal daylighting, our skylights were equipped with cutting-edge panels containing LUMIRA AEROGEL. The sunlight passing through this material is uniformly diffused across the entire hall, eliminating any areas of shadow. Additionally, the solar energy, which typically leads to overheating under the skylight, has been diminished to a level imperceptible to the employees within the hall.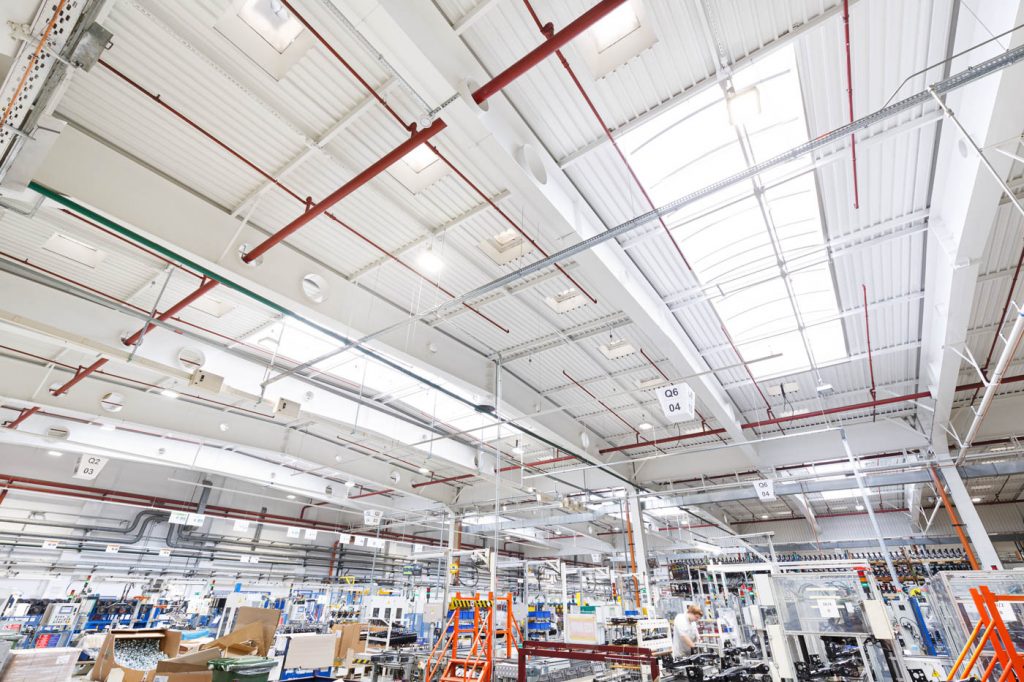 printout from the thermal calculator based on thermal tests of the ALUCO SKYLIGHT THERM system
Request a Quote
Contact us if you want to get a precise quote for your project or if you need more information.